What is Bariatric Surgery?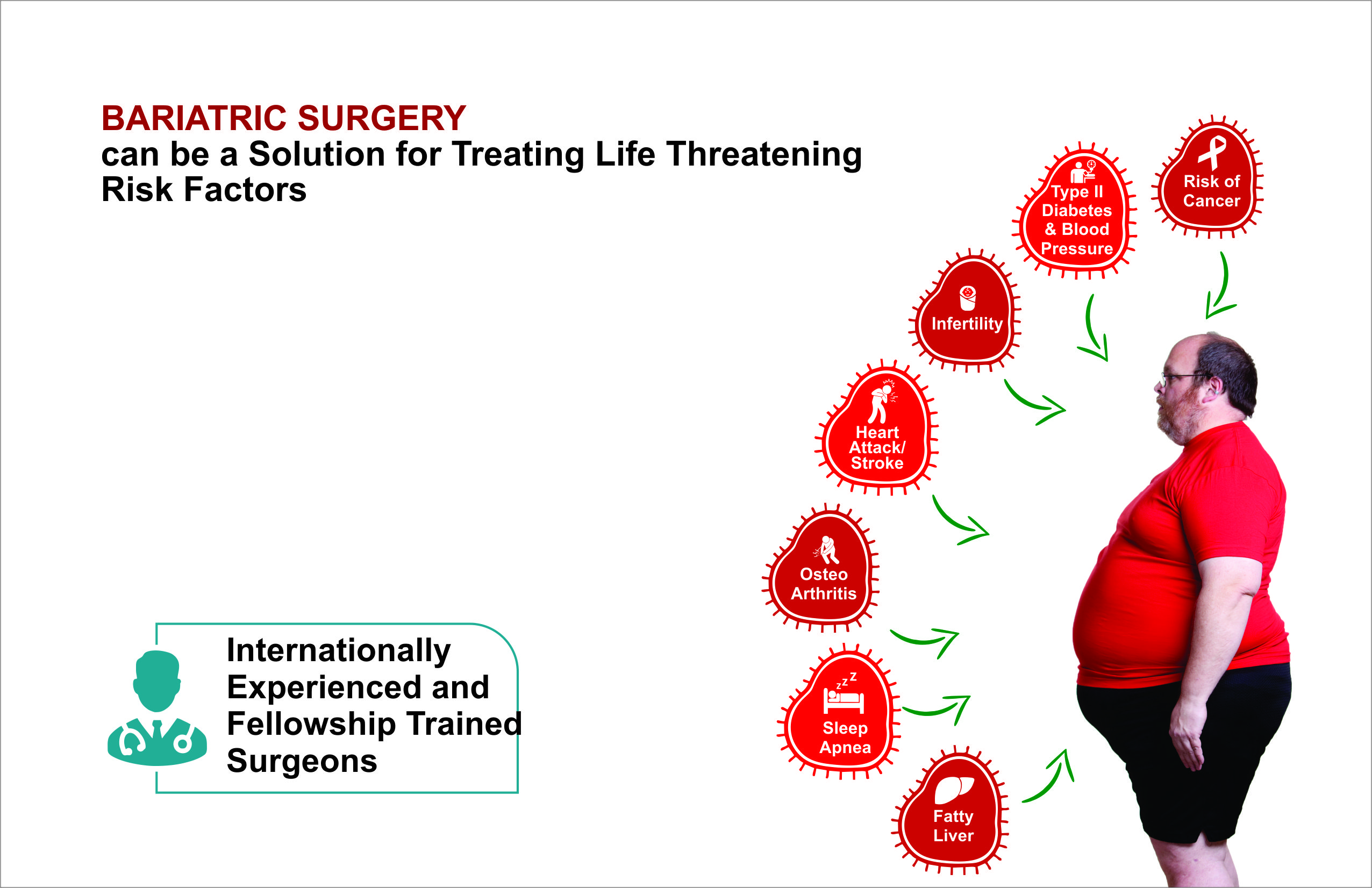 Bariatric surgical procedures cause weight loss by restricting the amount of food the stomach can hold through minimally invasive techniques. Bariatric surgery is one of the most effective ways of dealing with obesity, and generally results in greater weight loss than conventional treatment.
The most common bariatric surgery procedures include Roux-en-Y gastric bypass, sleeve gastrectomy and Laparoscopic adjustable gastric band.
What kinds of Bariatric surgeries are available to you?
Sleeve Gastrectomy removes up to 75% of the stomach, what remains is a narrow tube or sleeve which connects to the intestines. This reduction of the stomach size causes major changes in dietary habit.
Gastric bypass surgery is the most common type of bariatric surgery. The surgeon divides the stomach into two parts, sealing off the upper section from the lower, and then connects the upper stomach directly to the lower section of the small intestine, thus creating a shortcut for the food, bypassing a section of the stomach and the small intestine.
What are the benefits of opting for this procedure?
A Healthier lifestyle
Cures multiple illnesses caused by obesity including diabetes, high blood pressure, high cholesterol level, arthritis, sleeping disorders and any cardiovascular risk factors
Weight loss
Am I eligible for this procedure?
Candidates for bariatric surgery are selected after calculating their BMI (Body Mass Index). Anyone with:
BMI greater than 40, or more than 100 pounds overweight.
BMI greater than 35, with one or more than one co-morbid (obesity related illness) such as type 11 diabetes.
Inability to achieve a healthy weight loss after trying out different weight loss techniques.
How much weight loss to expect from the surgery?
Long-term maintenance of weight loss
12-39% of pre-surgical body weight
OR 40-71% of excess weight loss (EWL)
For Information & Appointments Call: +92 0346-8551618 or 051-8464646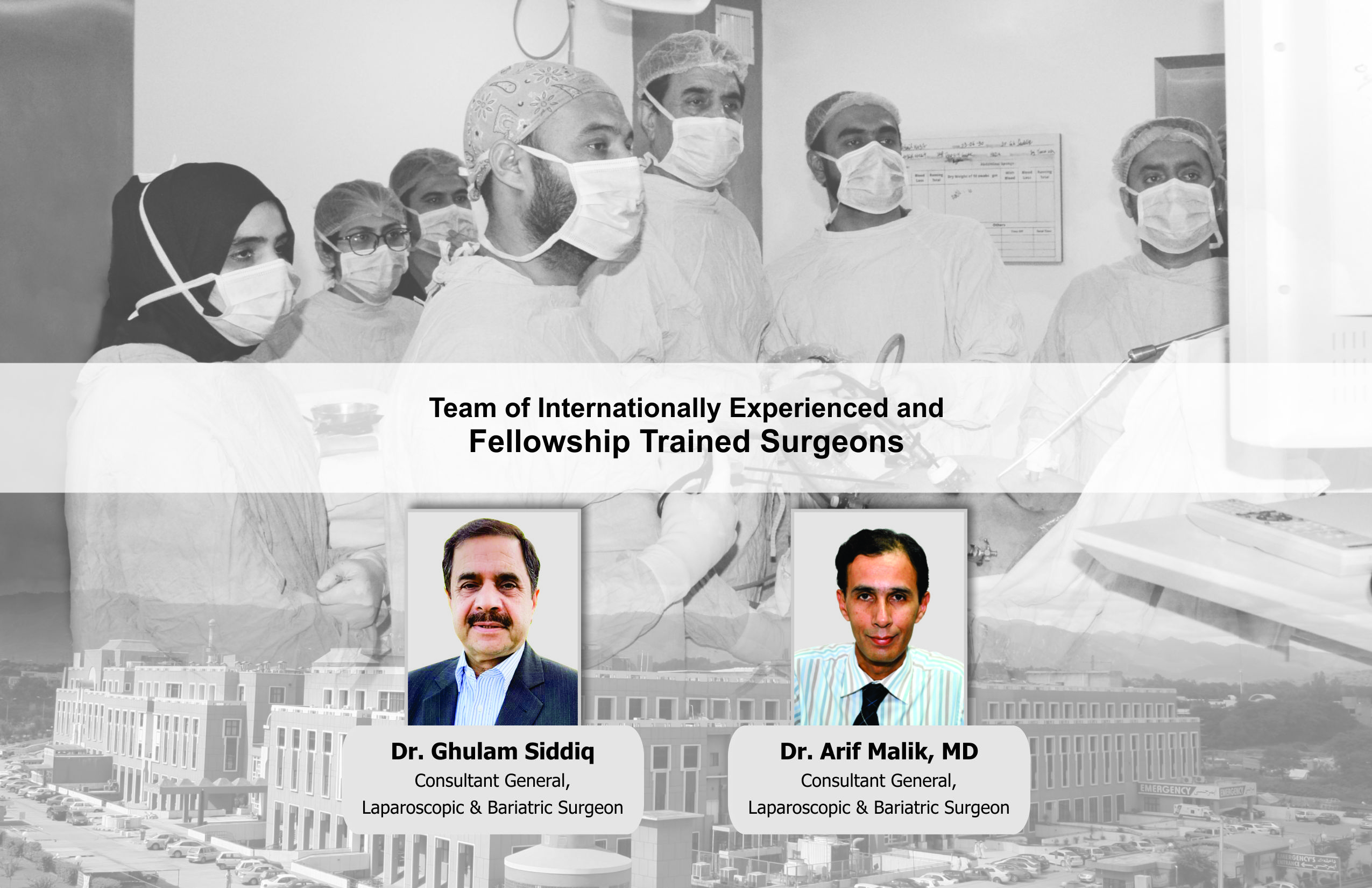 Click to view Profile