Muhammad Yasin (Lahore)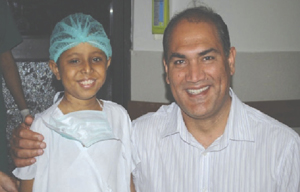 11 Year Old Yasin is the only child of his Parents
My name is Yasin and I came to Shifa International Hospital with liver complications and at that time I was 11 years old and soon I was told that I would require a Liver Transplant for the treatment. I became really stressed because of this news and my family became restless and worried because I was their only son. I'm thankful to Shifa Liver Transplant Team that I'm healthy today, performing day to day activities and continuing my studies
Muhammad Romman(Malaysia)
Romman was 7 Month old at the time of his Liver Transplant Surgery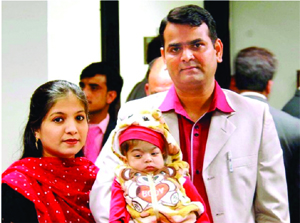 I am Muhammad AtifUddin, father of Muhammad RommanUddin. I came to Shifa all the way from Malaysia when I came to know that my 7 month old baby cannot be treated in Malaysia. I became hopeless and strived to do anything which could save my baby but I was told that only solution to my misery is to go for a Liver Transplantation surgery.
After going through the whole transplant process, I must say that I made a wise decision for my child and Mash Allah, he is growing well and I am really blessed to have him in my life after a stressful period of pain and discomfort.
Sumaira Bibi (Peshawar)
Sumaira Bibi gave Birth to a child, 11 month after her Liver Transplant Surgery
I am Sumaira from Peshawar and I came to Shifa International Hospital with life threatening liver disease for which I had to undergo a thorough liver transplant. Being young and married, I was really worried about my future which made me really agonized. Thanks to Almighty Allah that I trusted Shifa International for my Liver Transplant surgery which overcame all my fears and insecurities about my future. By the grace of Allah, 11 months after my surgery, I gave birth to a child which was born after nine long years of my married life. I am now a happy individual with loads of smile on my face.