Shifa Cardiac Surgery Team
Shifa's Cardiac Surgery team consists of full-time, devoted Cardiac Surgeons working to provide round-the-clock care that is integrated and individualized for every one of their patients. Our Cardiac Surgery team is equipped with the latest technologies and is knowledgeable about the most innovative breakthrough procedures being performed anywhere in the world. They bring the latest skills and a caring approach to the table ensuring you & your loved ones get a thorough and complete experience when you visit us.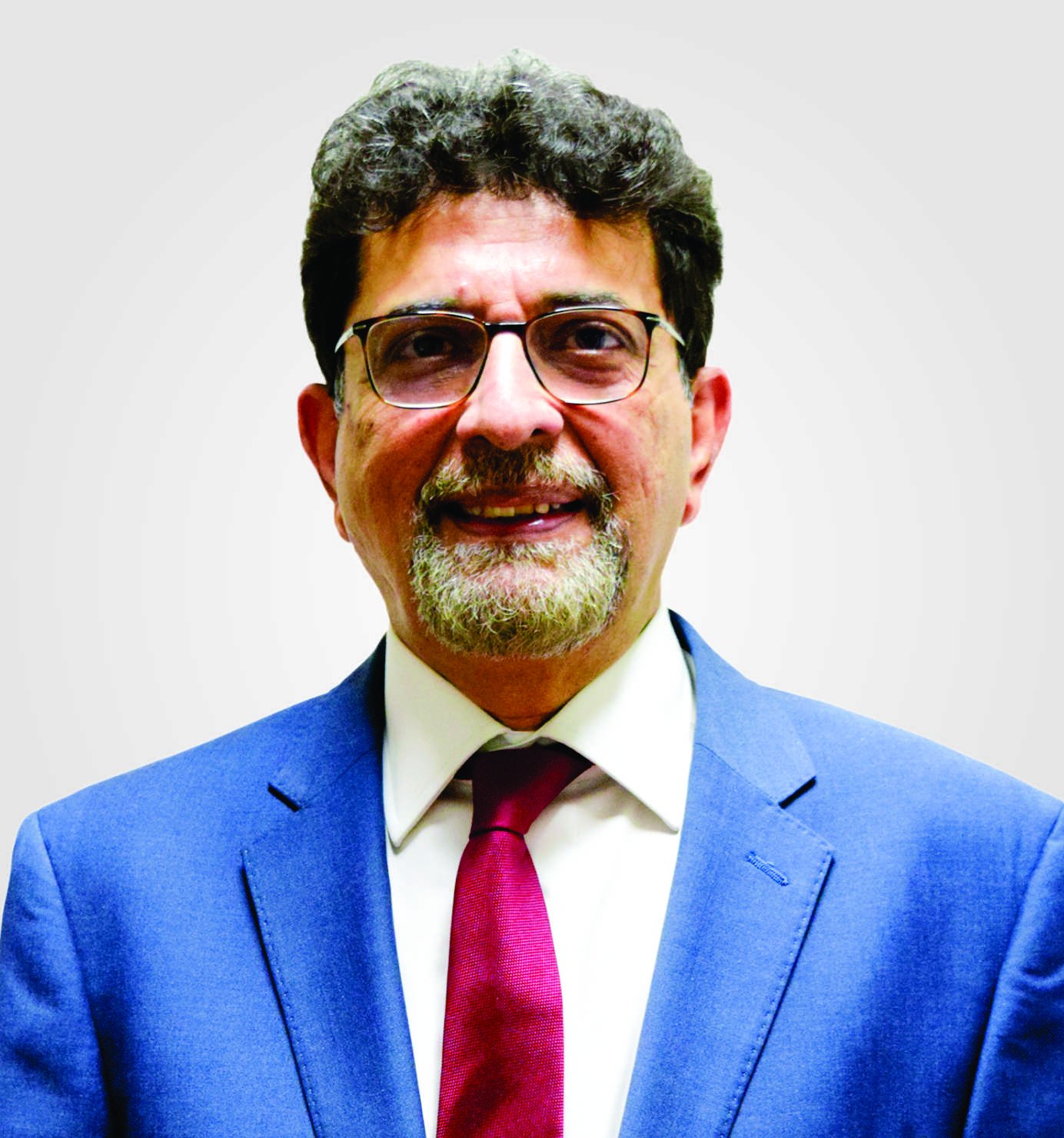 Dr. Khalid Rasheed
MBBS, FRCS
Consultant Cardiac Surgeon

Dr. Khalid Rasheed has vast experience in the field of Cardiac Surgery. He is a Consultant Cardiac Surgeon at Shifa International Hospital, Islamabad. He was the pioneer in starting Cardiac Surgery Program at Shifa in 1996. He has worked at renowned international hospitals such as National Heart Hospital, London (UK), St.Thomas Hospital, London (UK), Queen Elizabeth Hospital, Birmingham,  King Faisal Specialist Hospital & Research Center, KSA. Dr. Khalid has introduced a new technique of Mitral Valve Repair (COMVAR) in ischemic heart disease patients in Pakistan. Dr. Khalid Rasheed specializes in performing common to complex cardiac surgeries including Heart Valve Repair, Aortic & Mitral Valve (COMVAR & CARVER), Aortic Root Surgery, and Multi Arterial & High-Risk CABG.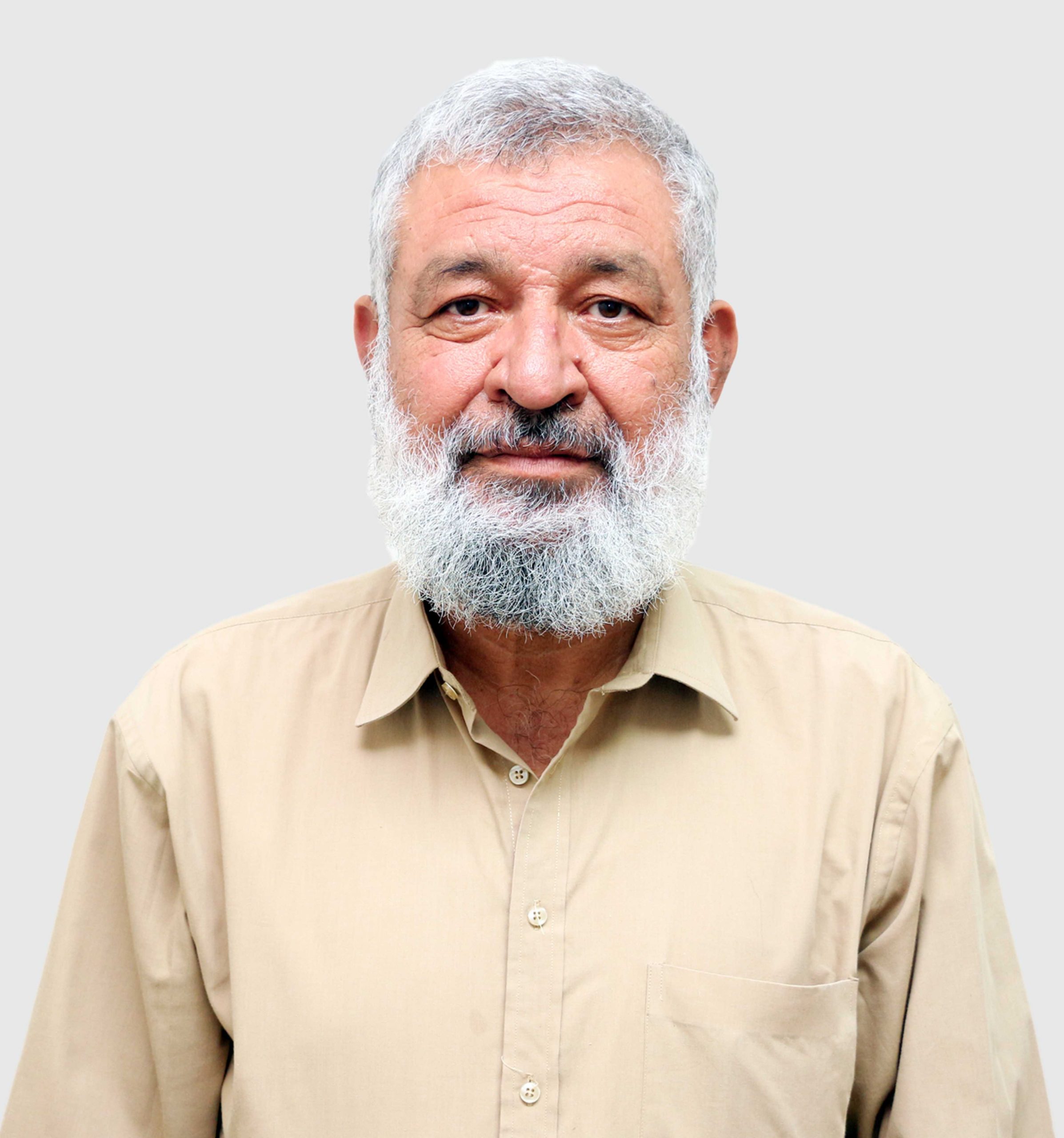 Brig (R) Dr. Inam Ullah Afridi
MBBS, FAMS, FVMA, FACHARZT (Austria)
Consultant Pediatric Cardiac Surgeon
Brig ( R). Dr. Inam Ullah Afridi is a graduate of Khyber Medical College Peshawar in 1981. He possess fellowship in Cardiac Surgery from University of Wein, Autsria. He is also a fellow in international Pediatric Cardiac Surgery from University of Tennessee, USA. Dr. Inam Ullah holds extensive experience in performing surgical treatment of all kinds of congenital & acquired heart problems in adults and children. His area of interests include Aortic valve repair & replacement, Arterial switch procedures of defected arteries, treatment for hole in heart and surgical management of blue and pink babies of congenital heart diseases.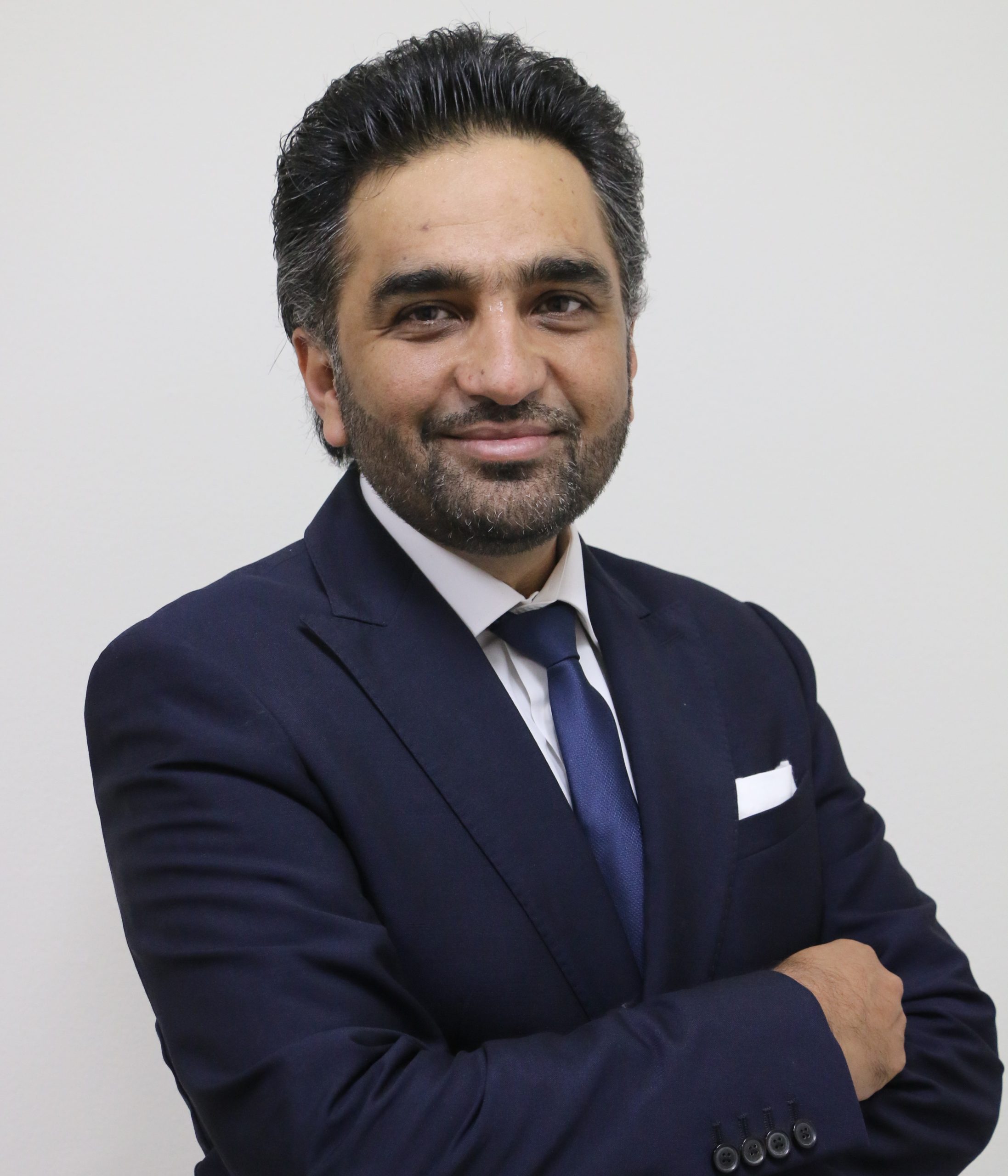 Dr. Haris Bilal
MBBS, MRCS, CCT (UK), FRCS 
Consultant Cardiothoracic Surgeon
Dr. Harris Bilal graduated in 2004 from Rawalpindi Medical College. He finished his Foundation Programme Training at the John Radcliffe Hospital in Oxford. He completed his surgical training in the North West of England and has worked across many of the region's leading hospitals, including Manchester Royal Infirmary, Wythenshawe Hospital, Blackpool Victoria Hospital, and Liverpool Heart and Chest Hospital.
He was awarded the National Aortic Fellowship by the Society of Cardiothoracic Surgery of Great Britain and Ireland (SCTS) and completed advanced Aortic Surgery training with Prof Aung Oo at Liverpool Heart and Chest Hospital. He was awarded a National Scholarship by Vascutek and completed visiting Fellowships at the Leipzig Heart Centre in Germany, the New York-Presbyterian Hospital, and the Texas Heart Institute.
He was appointed as a Consultant Cardiac & Aorotvascular Surgeon at Manchester Royal Infirmary in 2015. He joined Shifa International Hospital 2021. He is involved in multiple research projects and is proudly affiliated with Manchester Metropolitan University as a visiting Professor. in collaboration with the Department of Cardiovascular Sciences at MMU, Prof. Bilal is director of Manchester Aortovascular Institute (MAVI) along with Professor Yvonne Alexander (now Emerita) and Dr. Fiona Wilkinson.
Dr. Harris Bilal's areas of interest include Off Pump Coronary Artery Bypass Grafting (Beating Heart Surgery) OPCAB, MID-CAB (Minimally Invasive Coronary Artery Bypass Grafting), Major Aortic Surgery, Minimally Invasive Thoracic Surgery (VATS), Chest Wall Reconstruction and Pectus Excavatum/Carinatum (Nuss Procedure)
His up-to-date  surgical results are published with a risk adjusted survival rate of 98.9%.: https://scts.org/patients/outcome_data/cardiac/2017_2020/consultants/2512/rana_bilal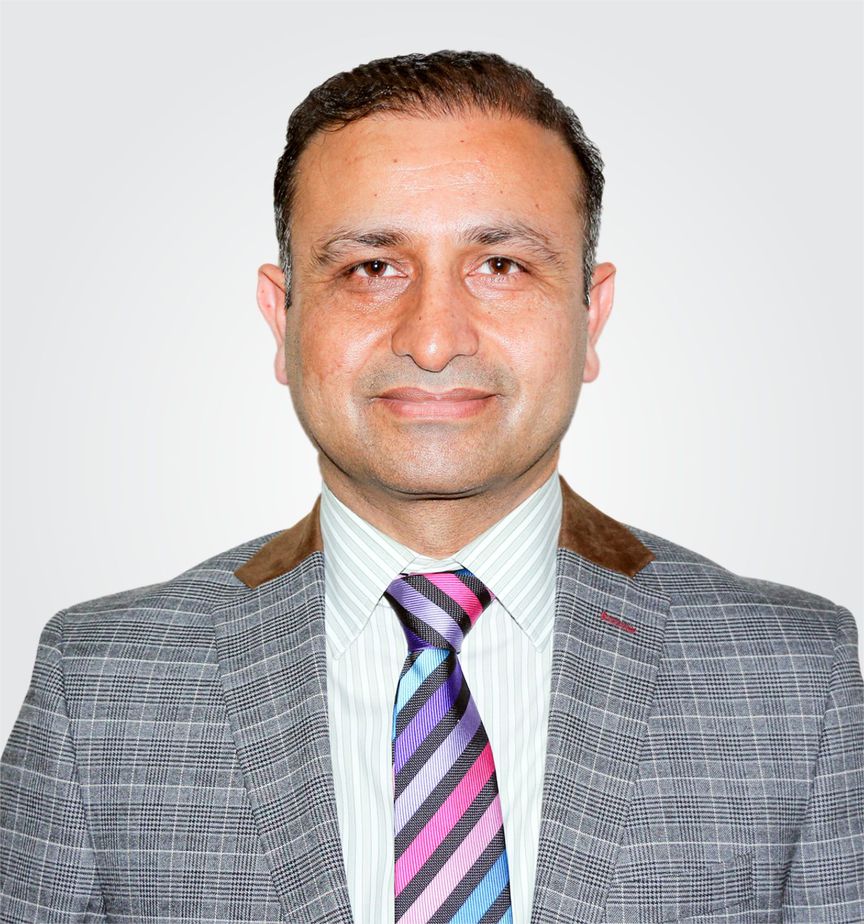 Dr Muhammad Asghar Nawaz
MBBS, MRCS, FCPS, FRCS CTh, CCT UK, MEBCTS
Consultant Cardiothoracic, Robotic and Transplant Surgeon
Dr Asghar Nawaz has extensive experience in the modern, advanced cardiothoracic surgery including the minimal access and cardiopulmonary transplant surgery from United Kingdom, Canada and United States of America. He has special interest and expertise in minimal access (Robotic and Uniportal) and Cardiopulmonary transplants. He has worked as consultant cardiothoracic, robotic and transplant surgeon at The Mater Misericordiae University Hospital Dublin Ireland where he performed the first lung transplant to reopen the program during the peak of COVID-19. During this time he also did the Convergent procedure (minimally invasive approach to left atrial wall ablation) and LAA clip ligation for atrial fibrillation. Dr Asghar Nawaz has also worked as consultant cardiothoracic surgeon at the Liverpool Heart & Chest Hospital United Kingdom where he performed numerous minimally invasive operations.
Dr Asghar Nawaz has the distinctive privilege to have been awarded the dual national post-CCT fellowships from SCTS (Society of Cardiothoracic Surgery of Great Britain and Ireland) and North West Deanery UK following a competitive national process. As part of these fellowships he has advanced training in cardiopulmonary transplant in UK as well as the world's busiest center TGH Toronto where he was trained by Dr Keshavjee (the current president AATS USA) achieving training in ECMO and EVLP for cardiopulmonary transplants. His robotic training was mainly with Joel Dunning at Middlesbrough UK but he also worked with the prolific surgeon Dr Rob Cerfolio at the NYU Langone New York USA for training in advanced and complex robotic operations. Prior to that Mr Nawaz also achieved competency in Uniportal VATS through training fellowship at the Shanghai Pulmonary Hospital China with the world's famous Diego Gonzales and been performing Uniportal VATS since. Dr Asghar Nawaz completed his training in cardiothoracic surgery as an NTN in the North West Deanery UK and was awarded the CCT 2019 by GMC UK. He has also worked in the prestigious centers like The Papworth Hospital Cambridge, Imperial College London and Golden Jubilee National Hospital Glasgow and got training in generic cardiothoracic e.g. CABG, Beating heart surgery, mini AVR, MVR, VATS lung resections, mediastinal, Robotic thoracic surgery, VADs and cardiopulmonary transplants.
Mr Nawaz graduated from Nishtar Medical College Multan following then he also completed his residency in surgery at the Mayo Hospital Lahore and was awarded FCPS surgery by CPSP Pakistan in 2005.
Dr Asghar Nawaz has strong academic interest in teaching and training and has delivered several lectures and presentations internationally in prestigious meetings including the AATS, EACTS, SCTS, ISMICS and ASCTS. He won the presentations awards at AATS Toronto 2019 and ISMICS Boston 2014. His work has been published in peer reviewed cardiothoracic journals e.g. Annals of thoracic surgery, Heart, Lung and Circulation, Asian Cardiovascular and Thoracic annals, Transplant Proceedings, CTSNet https://www.researchgate.net/profile/Muhammad-Nawaz-79 and also published a book chapter in "Cardiothoracic Manual for Perioperative Practitioners".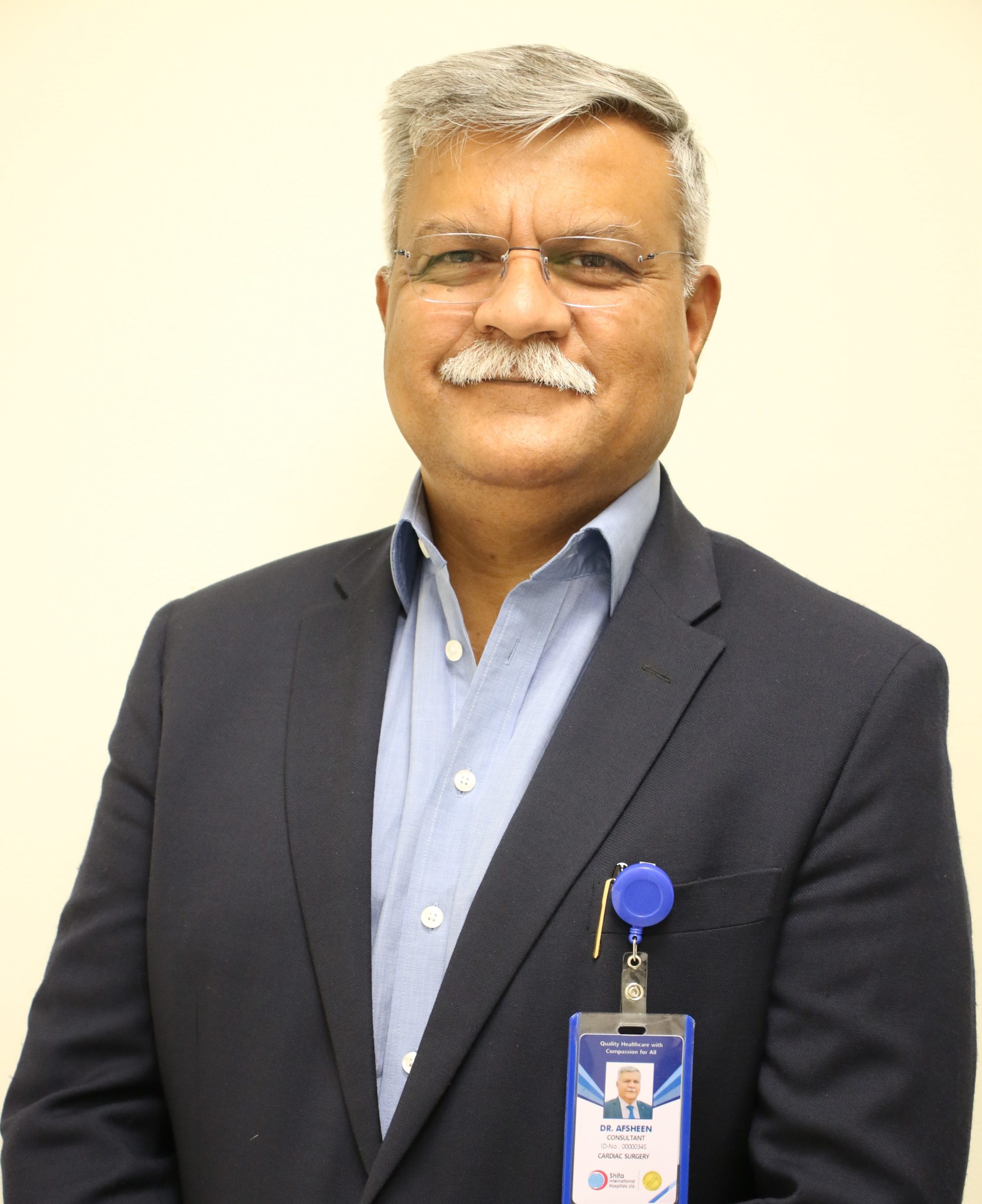 Dr. Muhammad Afsheen Iqbal
MBBS, FCPS, FRCS – England
Consultant Cardiac Surgeon
Dr. Muhammad Afsheen Iqbal graduated in 1988 from Army Medical College, Rawalpindi. He possesses fellowship in General Surgery from College of Physicians & Surgeon of Pakistan and has completed his FRCS from Royal College of Surgeons, England. Later he went to King's College London for his specialized training Cardiothoracic Surgery. His Area of interests include Complex Coronary Artery Bypass, Grafting Surgery, Total Arterial Revascularization Surgery, Coronary Artery Endarterectomy, Mitral Valve Surgery & Aortic Valve Surgery.