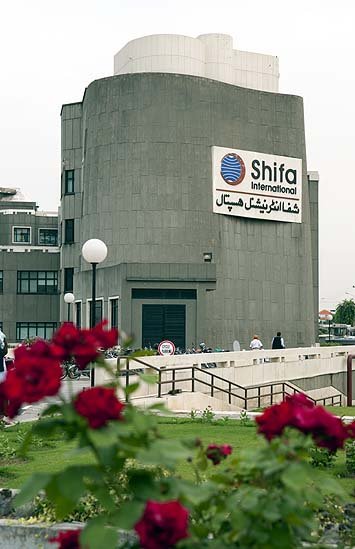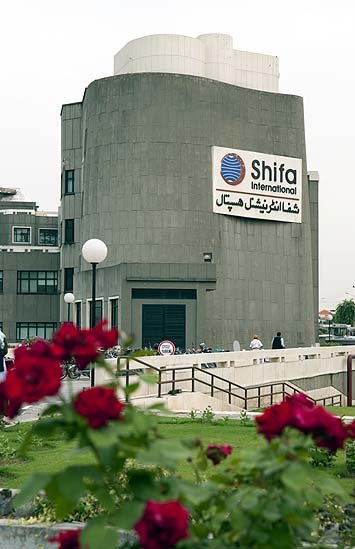 Shifa International Hospital (SIH) is a leading tertiary health care facility situated in Islamabad, the beautiful Capital of Pakistan. SIH is a 400+ bedded private hospital dedicated to provide top-notch health care services since two decades. We are a ISO 9000- 2008 and JCI accredited hospital.
Pioneers in introducing many of the present day's sophisticated medical services in Pakistan, this pursuit is ever continuing. We are the only institution in Pakistan offering Living donor Liver Transplant services since April 2012. We are into bone-marrow transplant for quite some time with internationally comparable results. Similarly, kidney transplant at Shifa is a service that enjoys acclaim and trust of the consumers, at home and abroad. These are but a few among many high-end services that health care consumers are offered at Shifa International Hospitals, Islamabad. We have an enviable pool of highly experienced consultants (200+) in over thirty five critical medical and surgical specialties who are US and Europe trained and have served for decades in world's best health care facilities in the US, Europe and Middle East. It is worth-mentioning that we have the largest number of US and Europe qualified physicians and surgeons under one roof in Pakistan. They are well-trained to attend to diverse patient population due to their work experience in multi-cultural environments and with patients from diverse cultural and national backgrounds. Technology has also been an edge over contemporary institutions in Pakistan. We have the world's best 640 slice CT scan, which is a rare possession in this region. Similarly magnetic imaging, diagnostic and lab facilities are equipped with state of the art, bio-medical equipment that is subject to continuous up-gradation and replacement to keep ourselves abreast of latest technological advancement. In addition, through state of the art real time telemedicine solution Shifa has been facilitating patients with pre-op and post-op appointments.
SIH has been acclaimed as "Preferred Healthcare Station" on many occasions, to provide emergency services during visits of VVIP dignitaries like visiting Heads of States and Governments including former American Presidents. Coupled with latest equipment and nursing care of best possible standards, our consultants provide us an edge above the rest not only in the country but also in the region. SIH has its virtual presence across the country through a setup of 20+ Satellite Clinics and Lab Pickup Points (LPPs), and their connectivity with the parent facility through tailor-made IT tools. SIH has also developed IT solutions for its own particular needs within the facility which reinforces it as a self contained & self sufficient organization.
At present SIH is running two Comprehensive Medical Centers at two neighborhoods of Islamabad and a full-fledge Hospital (with the same brand name – Shifa International Hospital) in Pakistan's textile capital Faisalabad, some 300+ km south of Islamabad. Shifa has a benevolent presence that can also be gauged through social and charitable contribution in the field of health care and education. Besides providing free and subsidized health care to tens of thousands of needy people every year through charitable OPD and IPD facilities through Shifa Foundation and Tameer-e-Millat Foundation, within Shifa exists a prestigious College of Medicine and a College of Nursing. Shifa graduates have already started leaving the imprints of their highest standard training across the world. Shifa is proud of conceiving and realizing the dream of a university – Shifa Tameer-e-Millat University – that is a duly chartered degree-awarding institution approved by the Government of Pakistan.