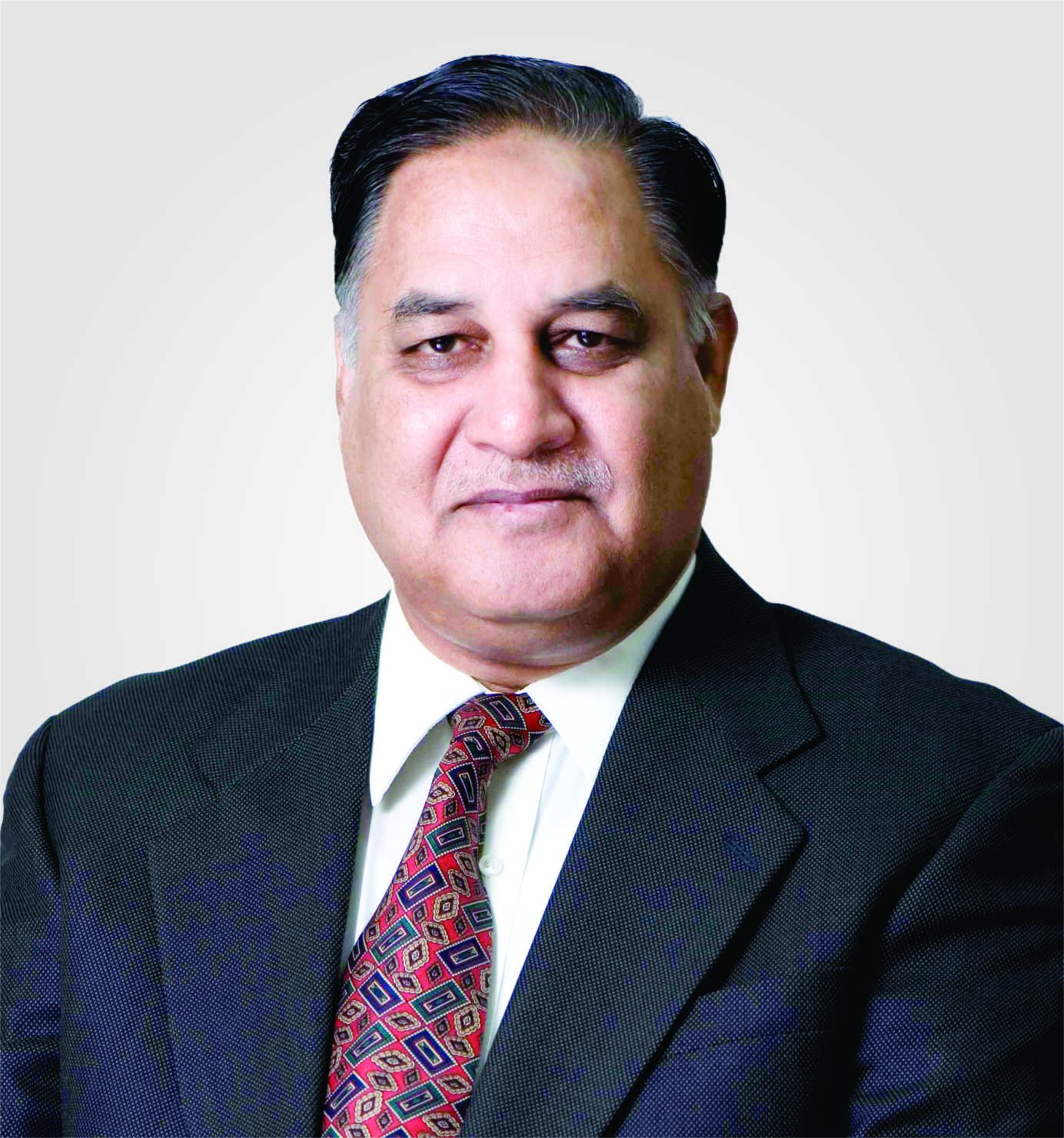 Dr. Zaheer Ahmad (Late)
Founder
Starting his career as a lecturer in the Department of Pharmacy of the University of Punjab, Lahore; Dr. Zaheer Ahmad traveled a long way and was President & Chief Executive Officer Shifa International Hospital, Chairman Tameer-e-Millat Foundation and Shifa Foundation and Member BODs Society for International Help, USA. His educational assets comprise of degrees from within the country as well as from abroad. After acquiring educational as well as professional experience in the States, he wanted to return to his homeland and pay a tribute to it by building a state-of-the art institution. A premier healthcare institution, now renowned as Shifa International Hospital, was a brainchild of his. After seeing the initiation of the implementation of his idea, he endeavored further to make an effort to improve the educational scenario in the country. Tameer-e-Millat Foundation was then developed, which has now seen 20 years of functioning. The Hospital coupled with Shifa Foundation (A charity-based healthcare facility) is on the ride towards success since its inception. His vision of life runs thus: Not merely living, but living with quality means Life & Quality of Life is weaving highly ethical and moral values in one's everyday living. Hence it is not necessarily an outcome of academic and materialistic procurements but the ultimate result of acquiring and practicing characteristics and values like Faith, Self-Realization, Truth, Honesty, Sincerity, Patience, Generosity & Benevolence, Pledges & Promises, Tolerance & Pardon, & a Heart Free from Rancor & Enmity.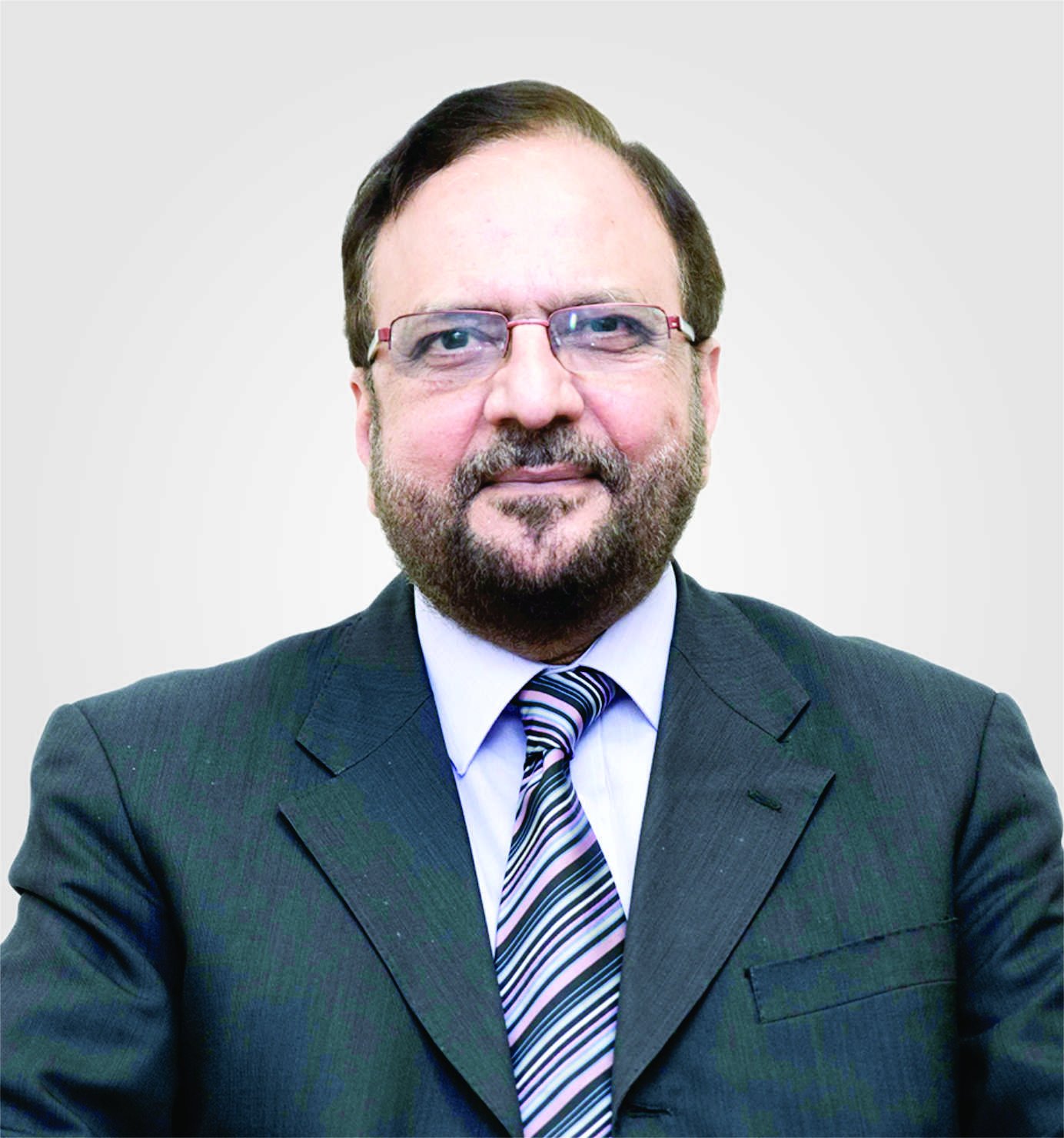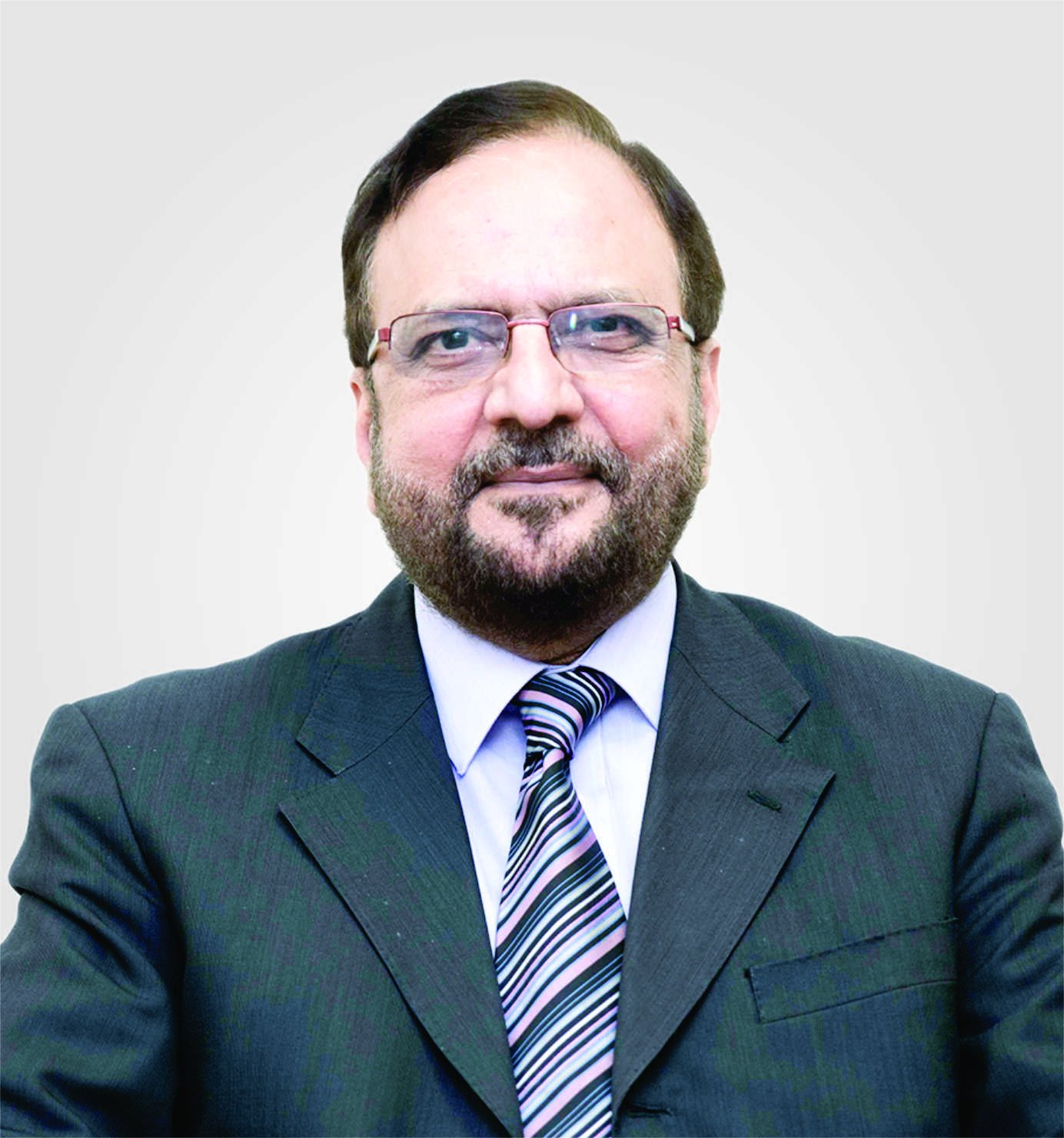 Dr. Habib-Ur-Rahman
Chairman
Dr. Habib-Ur-Rahman graduated from King Edward Medical College. He received his internal medicine training at D. C. General Hospital, Howard University, Washington D.C. and Wayne State University, Detroit, Michigan and Wright State University, Dayton Ohio. He completed his fellowship of Cardiovascular Disease from Mount Sinai Hospital, University of Connecticut, Hartford, Connecticut. He is Board Certified by American Board of Internal Medicine and also American Board of Cardiovascular Diseases. He has extensive experience in cardiology as well as in education, training and management. He has been Consultant Cardiologist and Head of Cardiology at Graham Hospital, Canton, Illinois and later at Byrd Regional Hospital at Leesville, Louisiana in USA. In addition to teaching experience in Wright State University, Connecticut he is presently Associate Professor of Medicine and Cardiology at Shifa College of Medicine. He has been member of different scientific councils and committees including Pakistan Lifesavers Foundation, Pakistan Cardiac Society and Faculty of Cardiology, College of Physicians and Surgeons Pakistan. He is among the founding members of Shifa International Hospital and Shifa Foundation. He is also a Board member of Shifa Foundation which is a non-profit, charitable organization involved in the treatment of non-affording and less privileged patients as well as active in medical education through Shifa College of Medicine and Shifa College of Nursing.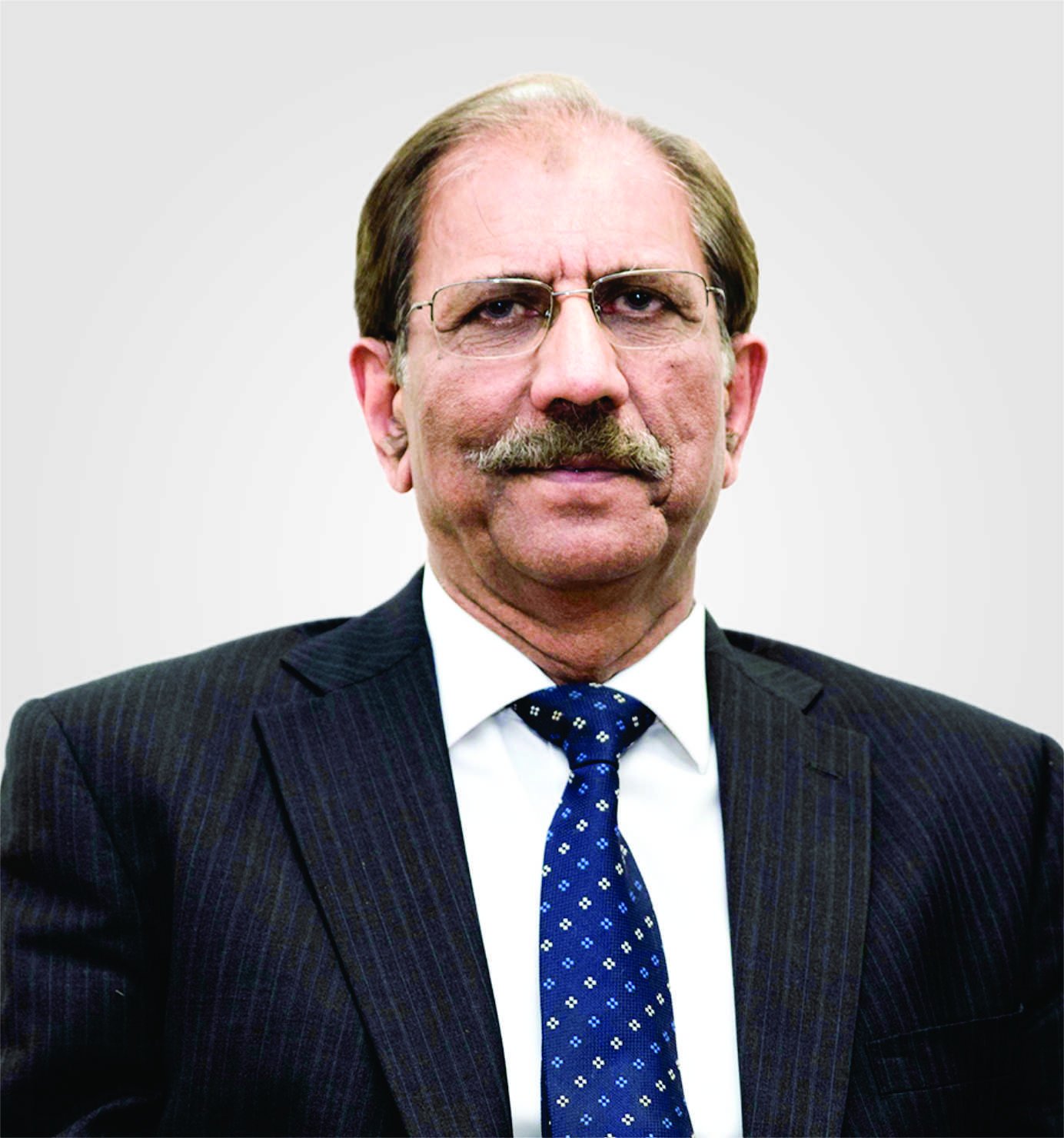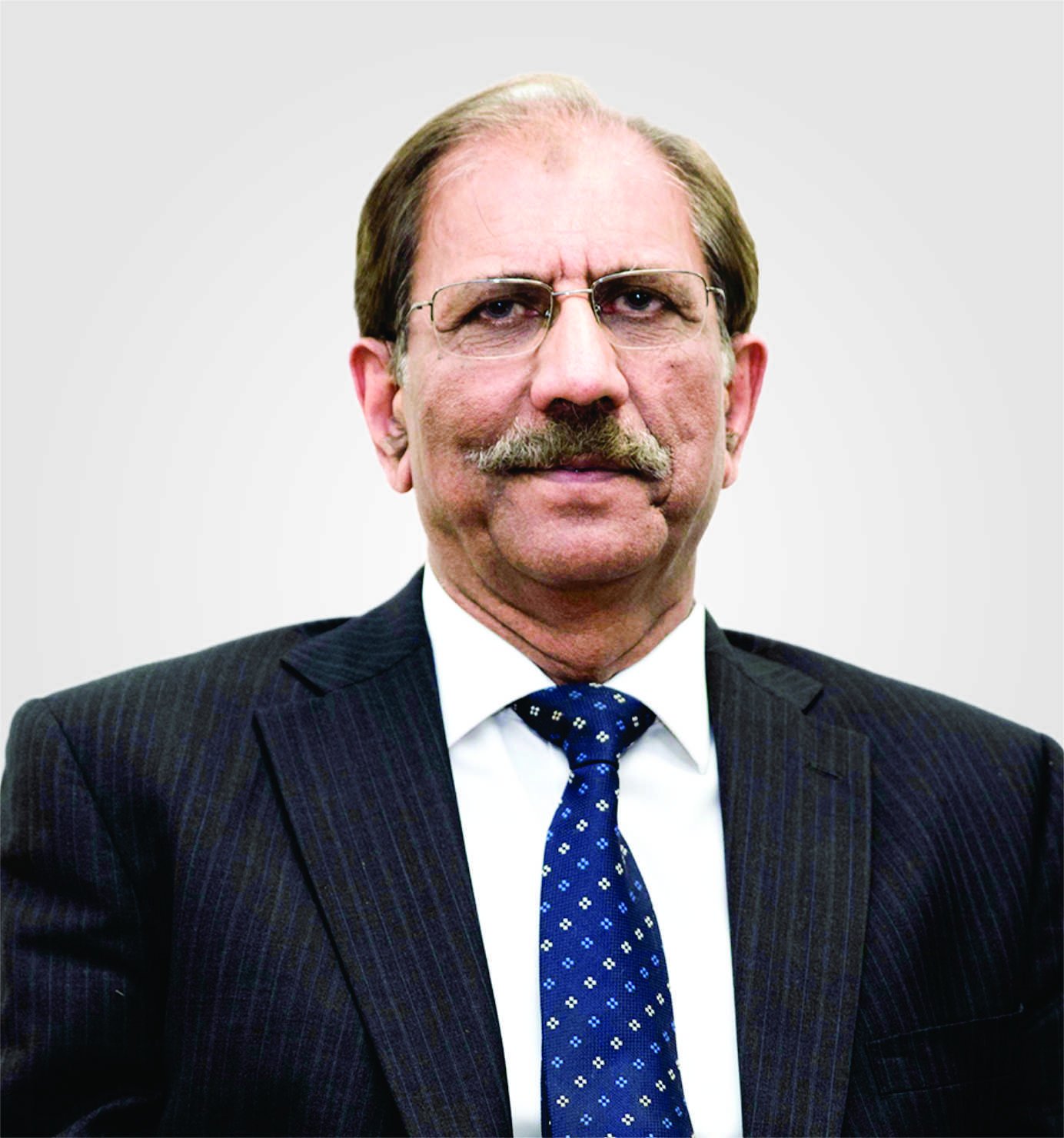 Dr. Manzoor H. Qazi
Chief Executive Officer
Dr. Manzoor H. Qazi is a founding member of Shifa International Hospital and has been a board member since its inception. He was appointed as Chief Executive of the company on 10th October 2011. He received his medical degree from King Edward Medical College Lahore. Later he was trained in USA at Little Company of Mary Hospital in Chicago and Flushing Hospital in New York for Internal Medicine and later in Louisiana State University for Cardiology. He is Board certified in Internal Medicine and Cardiology from American Board of Internal Medicine and Cardiology. He has an extensive experience of practice of cardiology as well as administration and management. He was Consultant Cardiologist and President Medical Staff at Byrd Regional Hospital, Leesville, Louisiana for several years. He has also served as President of local chapter of American Heart Association and State Medical Society. He previously has been fellow American College of Cardiology, American Chest Physician and American Board of Quality Assurance and Utilization Review for Physicians. He was actively involved in the initial planning and founding stages of Shifa and later on in the management of the Hospital and has been Medical Director of Shifa International Hospitals Limited since its conception, through planning and implementation until when he accepted the position of Chief Executive Officer. He is also member BOG of Shifa Foundation, a non-profit organization involved in healthcare for poor and medical education i.e. Shifa College of Medicine and Shifa College of Nursing.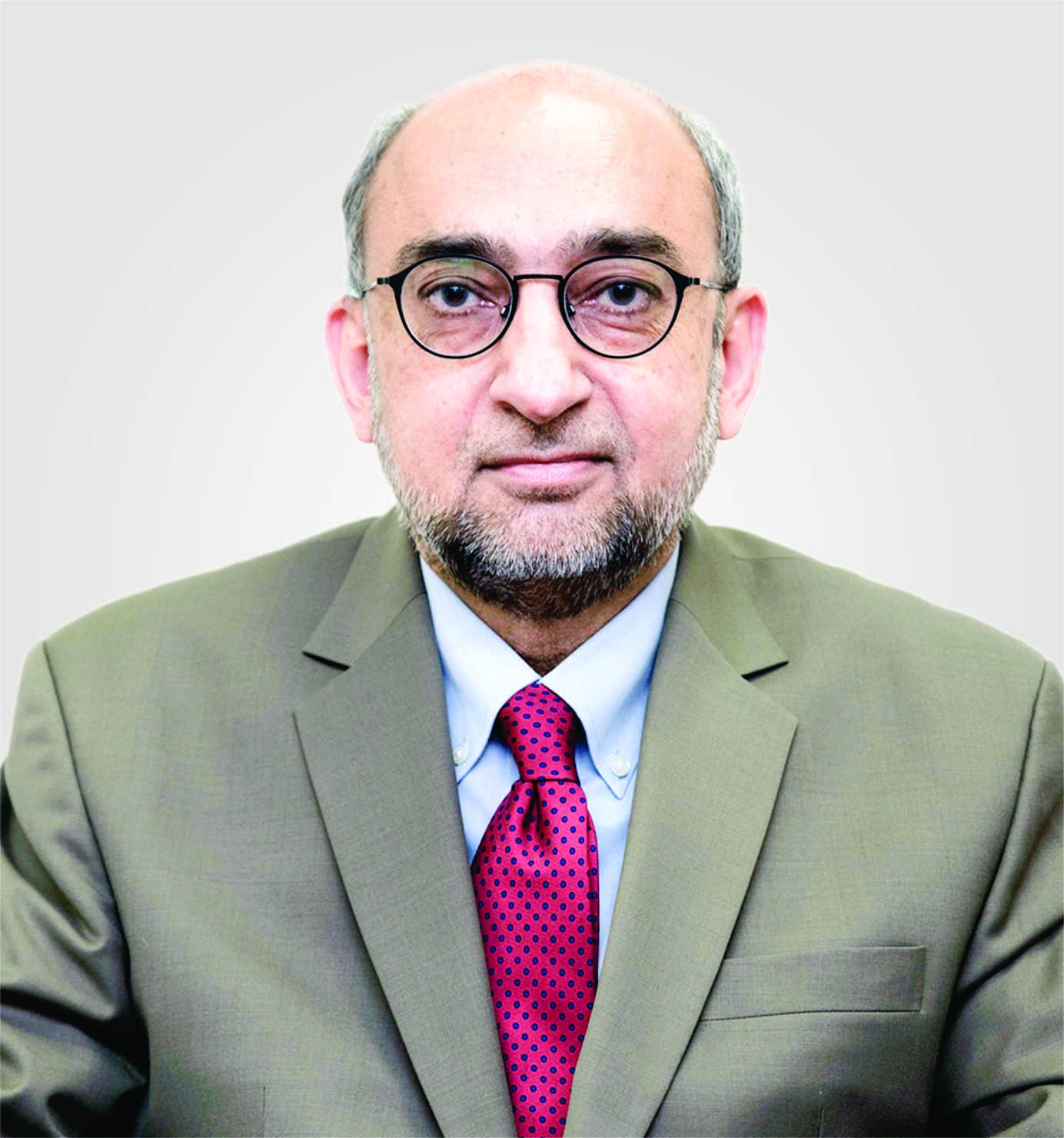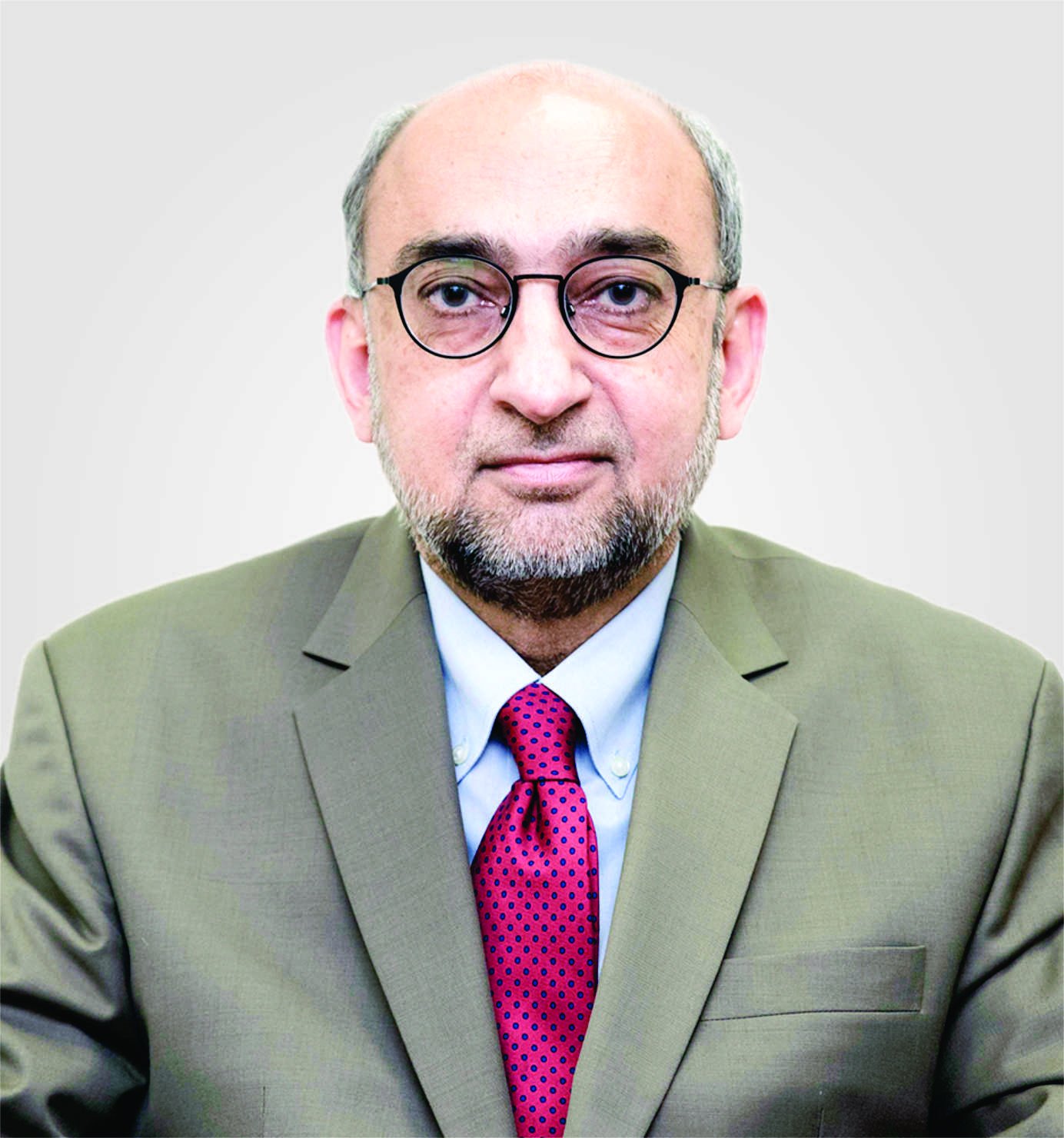 Mr. Muhammad Zahid
Board Of Director
Muhammad Zahid has versatile healthcare professional experience and is one of the founding members of the team that conceived and built Shifa International Hospitals Limited. His association with Shifa dates back to 1985 when a group of Pakistani Americans, mainly healthcare professionals, started developing the idea of a world-class hospitals chain in Pakistan the country of their origin. A graduate of University of Karachi Pakistan with major in pharmaceutical sciences, Zahid's expertise and practical career encompasses diversified areas including Healthcare Projects, Hospital Management and Leadership Development. He established and successfully ran healthcare related businesses in the USA for over 30 years. Simultaneously he remained associated with the landmark project of Shifa International Hospitals Islamabad; He played a role in different capacities ranging from roles in administration to major contribution in strategic development and growth of the Hospital as a member of the Board of Directors. As a founder member, he closely worked with Centre Research Inc. (a hospital design consultant firm in Princeton, New Jersey) in the design and development of the initial plan of the hospital to ensure realization of the founder team's concept. This involvement continued till the development of a master plan in 1989. Zahid then moved to Islamabad and gave valuable and lasting input in the development of business processes, procedures, systems development in different areas of the hospital, leadership development at different and diversified levels till 1997. His contribution in the development of this new hospital had far-reaching impact on the growth of the organization in the days to come and was highly commended by his colleagues. His strong business acumen has always been a phenomenal strength for the Board of Directors of Shifa International Hospitals. He is Executive Director and his role involves Strategic Planning and Business Development.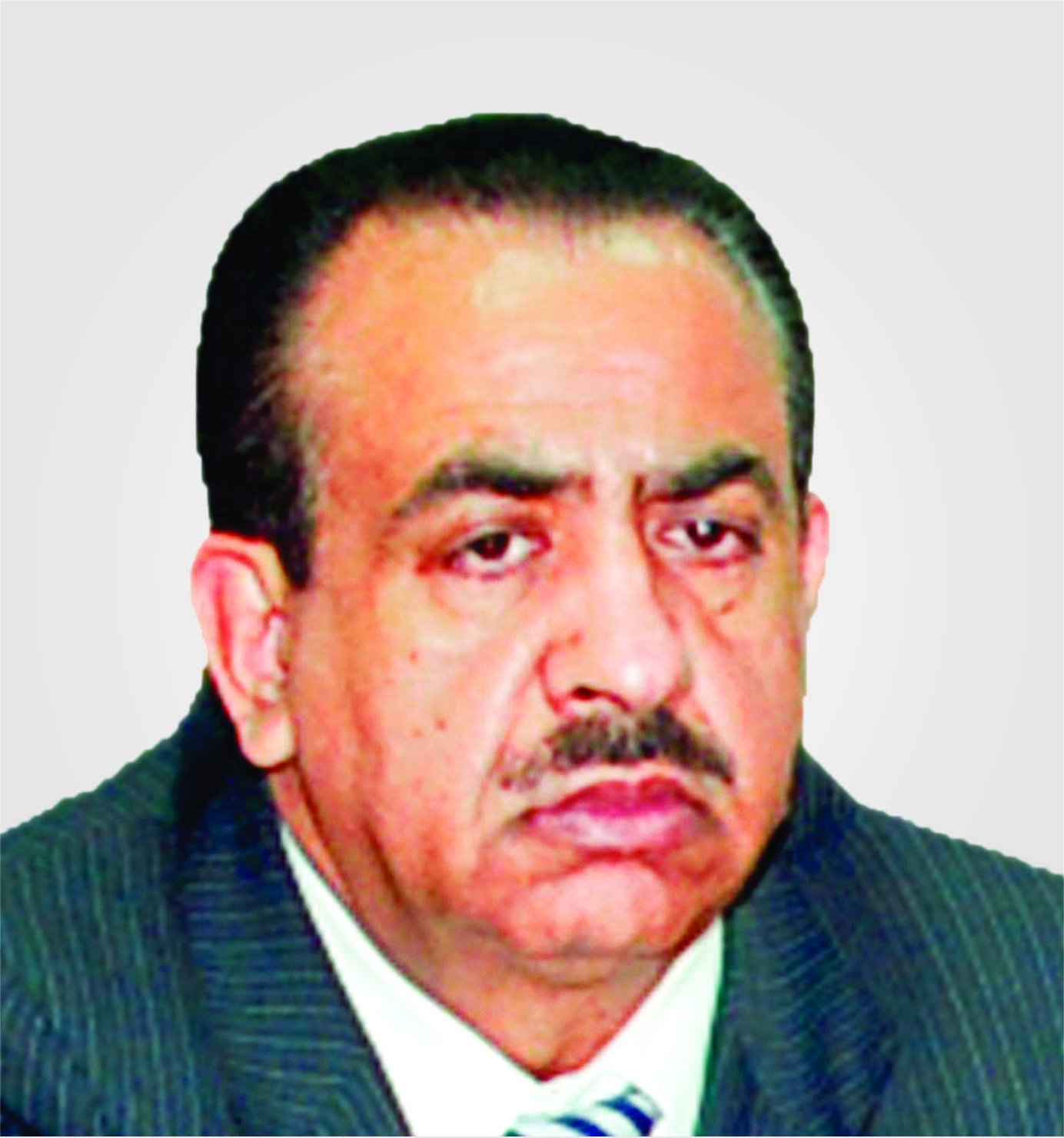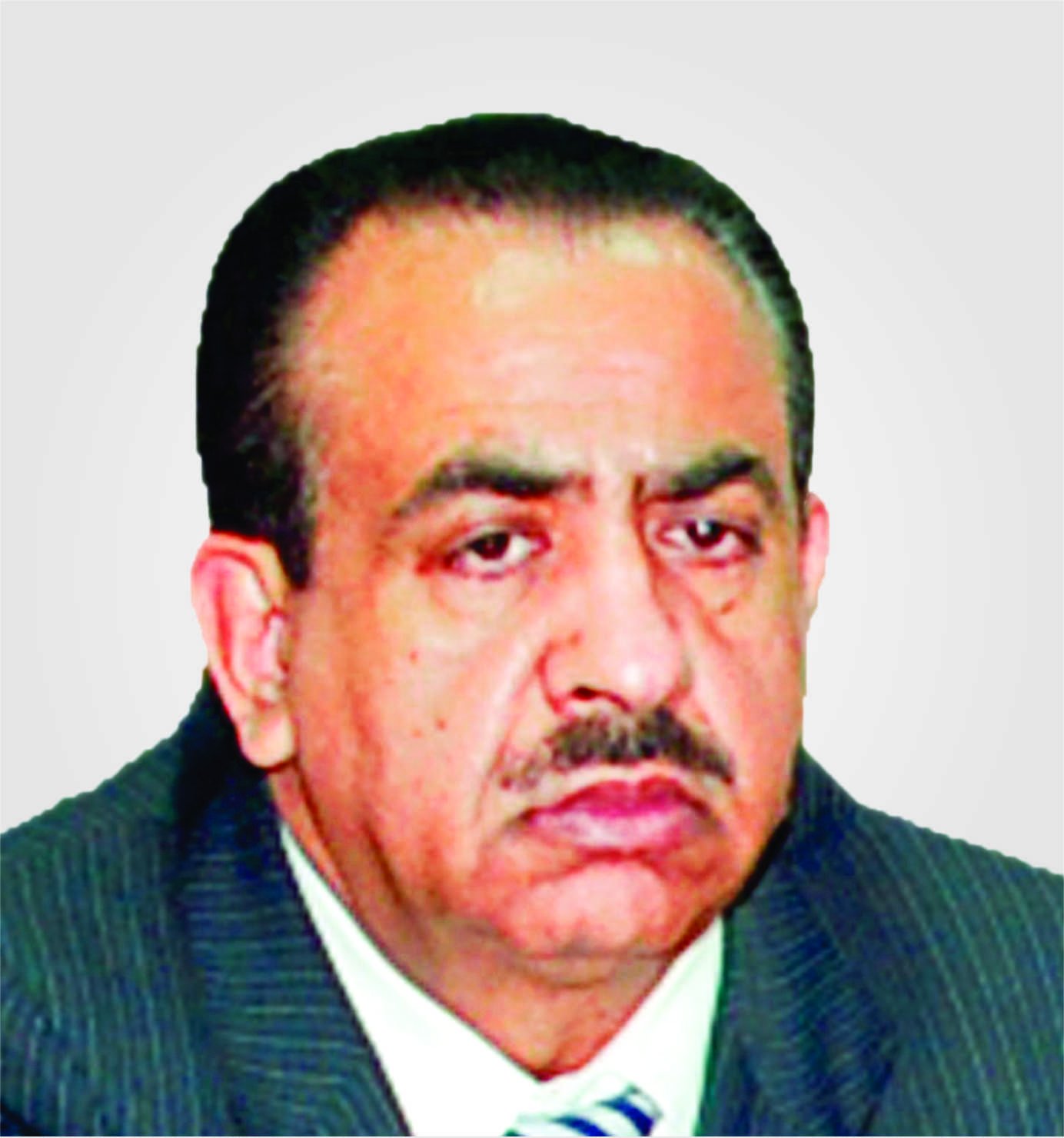 Mr. Shafquat Ali Chaudhary
Board Of Director
Mr. Shafquat A. Chaudhary earned a B.Sc. degree in Electrical Engineering from West Pakistan University of Engineering and Technology and an M.Sc. degree in Industrial Engineering from the Polytechnic Institute of Brooklyn, USA in 1973. Though he holds two impressive engineering degrees, he assumed control over his destiny by transforming himself into an entrepreneur. He secured an insurance brokerage license and in 1978 opened Triboro Brokerage Inc.: the first taxi medallion and insurance brokerage business owned by a South Asian American. In 1986, he founded Elite Limousine Plus Inc. which today is one of the largest, privately owned, executive transportation companies in the tri-state area and an established leader in developing and applying state-of-the-art technology in this industry. As a true entrepreneur, Mr. Chaudhary over a period of time pursued various other business ventures. However, in 2001, Mr. Chaudhary founded SoundView Broadcasting and expanded into cable and satellite television broadcasting business. Headquartered in Long Island City, NY, SoundView operates a 60,000 SF television facility to provide production, transmission and distribution services for international TV channels originating overseas and broadcast in the United States, Canada and Europe. Currently, SoundView Broadcasting is the exclusive licensee for 25 TV channels that are being transmitted from India, Pakistan, Bangladesh, Africa and France (Paris). Mr. Chaudhary still manages to find the time to devote his energies and financial resources to charitable organizations which promote and foster traditional family values and social responsibility. He is president of the Society for International Help, a U.S. based not for profit organization that through Tameer-e-Millat Foundation operates over 400 schools for poor children in remote areas of Pakistan. He is a shareholder and Director of Shifa International Hospital, Islamabad, Pakistan. In addition, he is a founding shareholder and Director of Sialkot International Airport. He is also the owner and founder of Elite International School, Islamabad.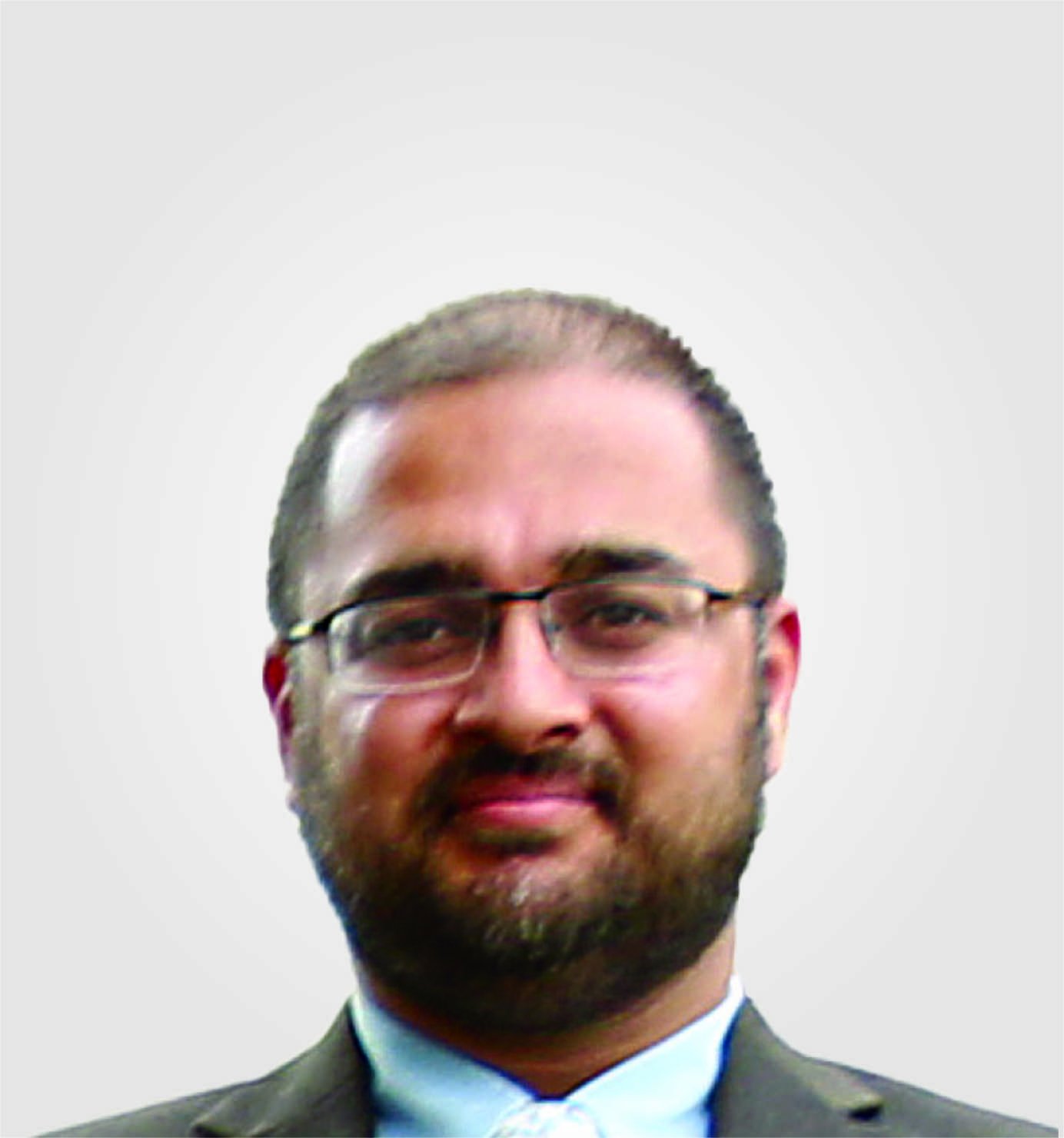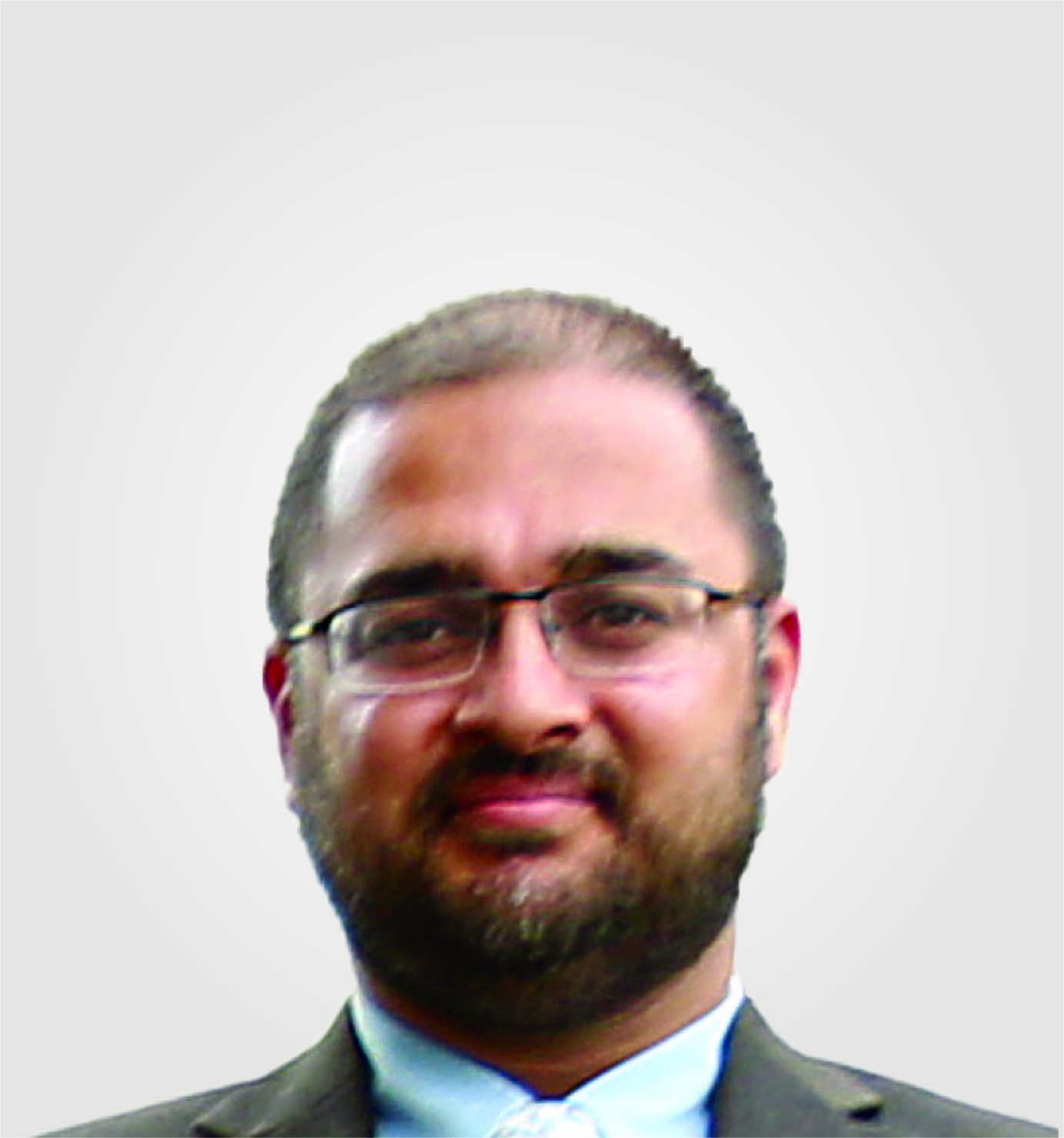 Mr. Qasim Farooq Ahmad
Board of Director
Qasim Farooq Ahmad brings young blood and new dimension to the Board of Shifa International Hospital. He did his Bachelor of Science in Information Systems and Bachelors of Arts in Economics from Stony Brook University, Stony Brook NY. He furthered his education with a Master of Science degree in Computer Science from Columbia University, New York, in 2007. He has over 12 years of diverse experience in the technology sector focusing on production systems engineering with a strong background in software engineering. This includes 7 years of extensive experience working with high volume financial and reporting applications for companies on Wall Street such as Lehman Brothers and Barclays Capital. Current major responsibilities include change management, incident management, performance planning, capacity planning, business continuity planning and disaster recovery, Sarbanes Oxley compliance and vendor management for all Fund Systems which includes the Front, Middle and Back Office applications. His previous experiences as the lead developer for the NYC Law Department include analysis, design, development and implementation of different technical projects.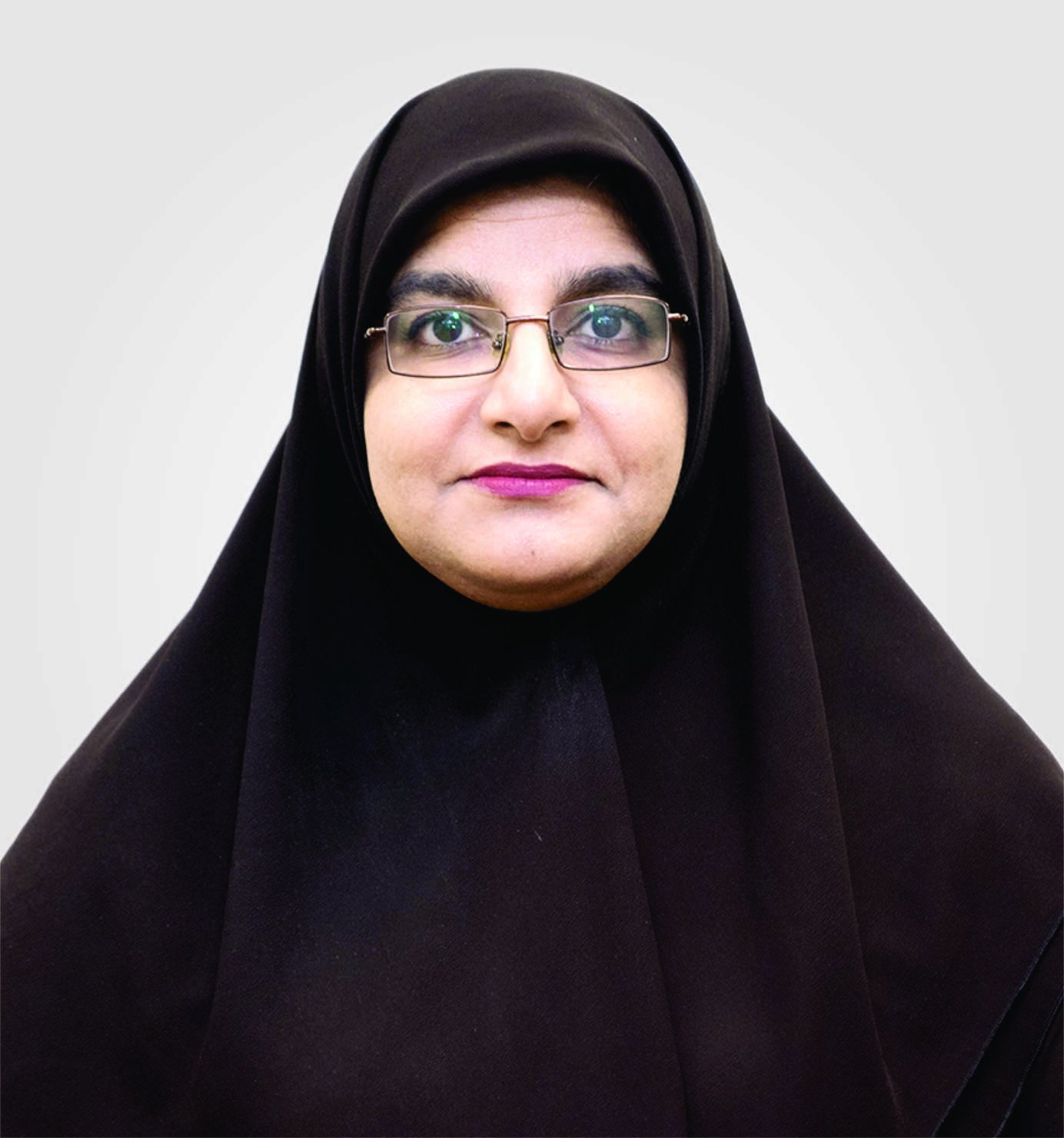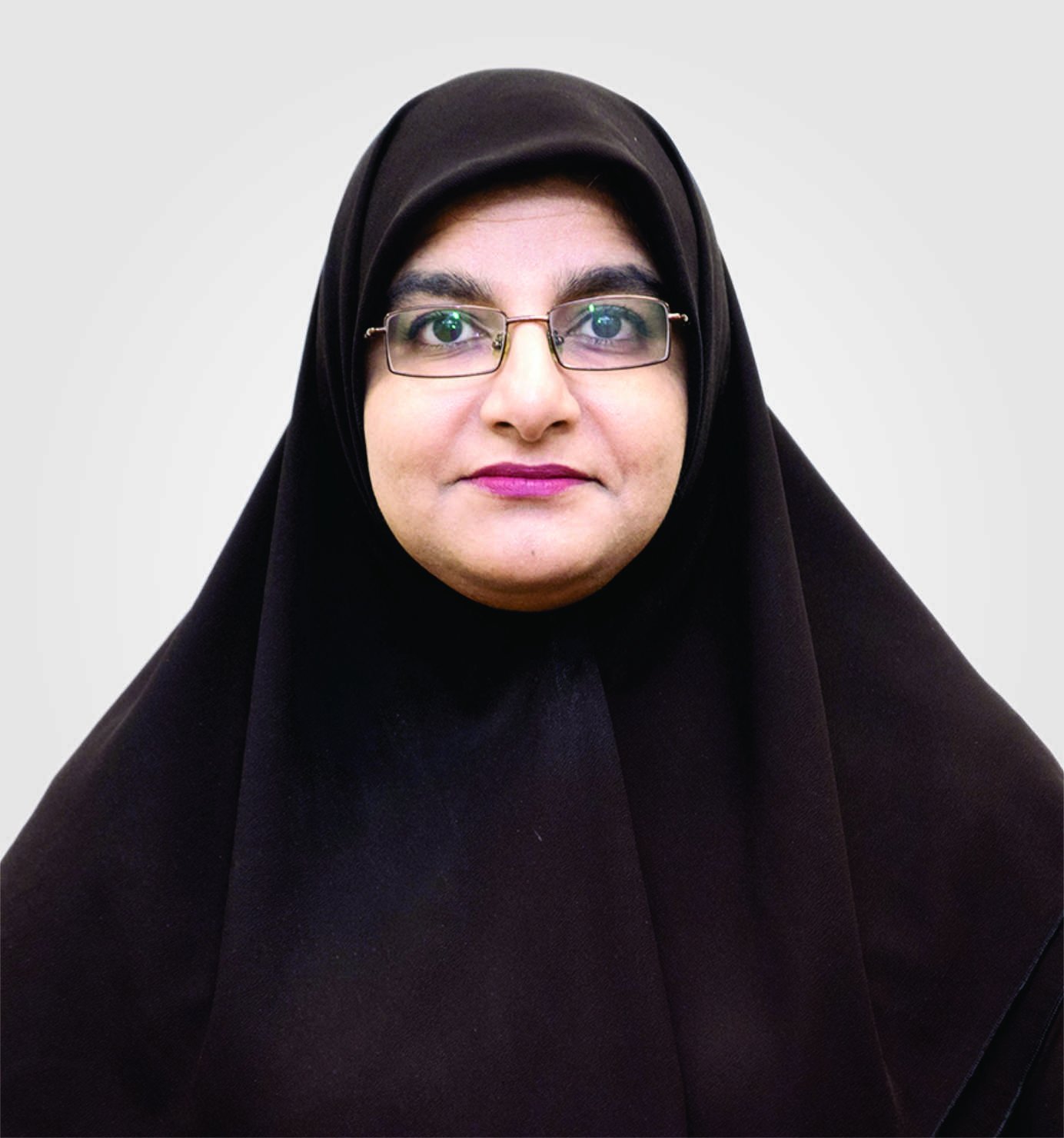 Dr. Samea Kauser Ahmad
Board of Director
She is a graduate of Ayub Medical College. She is actively involved in voluntary work in different organizations in USA including Islamic Center of Tampa, Florida and Islamic Center of Las Vegas. She has interests in certification in healthcare information technology and has been helpful in guiding the administration and the Board Members for the future directions of the corporation. She has been a good resource for Shifa International Hospital. Recently she has been involved in fundraising for Tameer-e-Millat Foundation, an NGO working for spreading the education in rural areas of Pakistan. She had also taken part in helping earthquake and flood victims. She is also member Board of Governors of Tameer-e-Millat Foundation.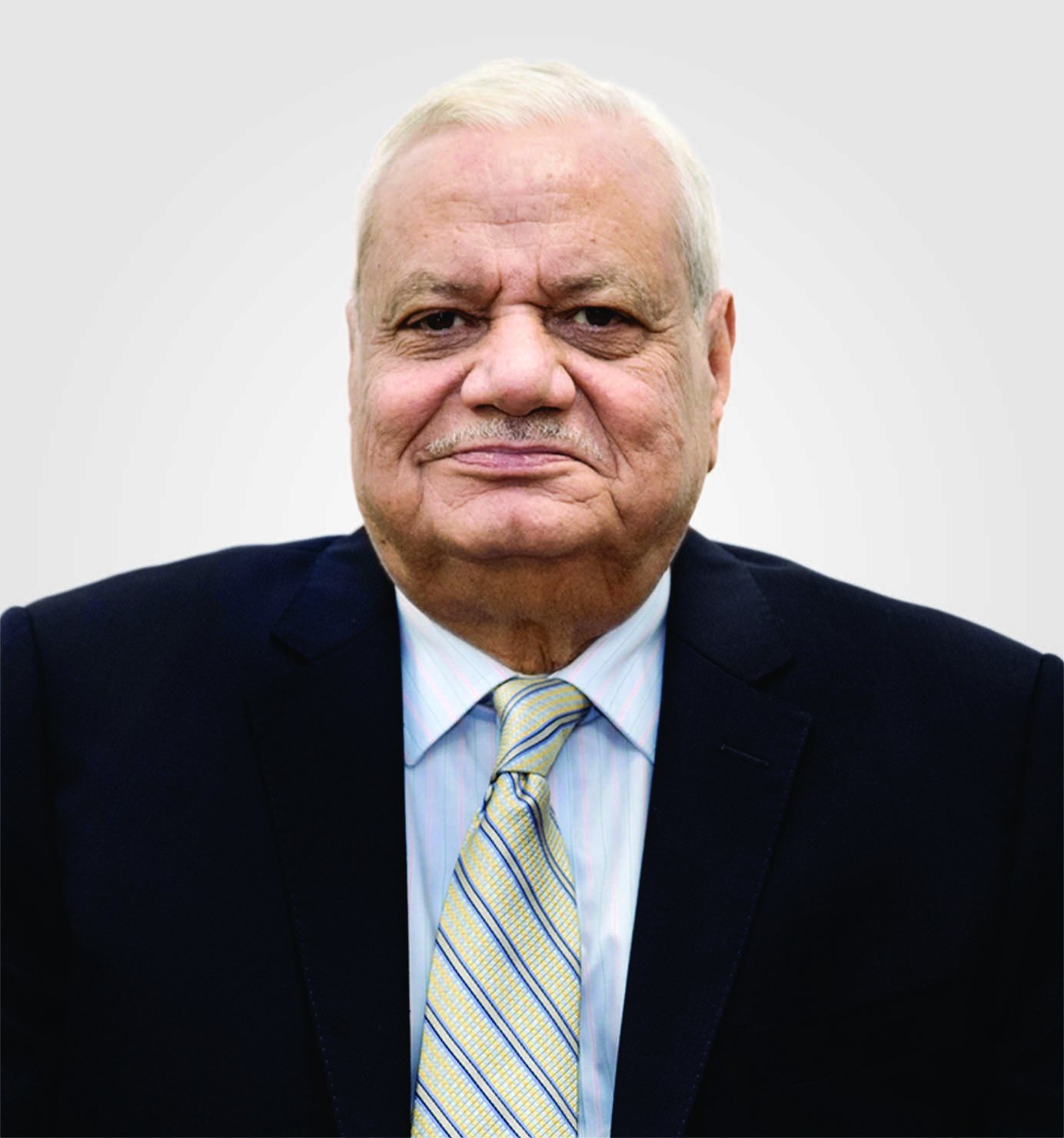 Syed Ilyas Ahmed
Board of Director
Syed Ilyas Ahmed has a long and illustrious career spanning over 45 years in healthcare management and its implementation. His skills include building systems, processes and hiring capable teams in newly built hospitals, both not-for-profit & commercially viable institutions in Tripoli, Karachi and Islamabad. These skills were amply proven and demonstrated. The Libyans were particularly happy with state-of-the-art medical care in the premier Army hospital.
He has served in different capacities; Secretary, Scientific Governing Board and Head of Administration at Salahuddin University Hospital, Tripoli, Libya. After returning to Pakistan, he joined The Kidney Center, Karachi as its Chief Executive. Later he proceeded to Islamabad at Shifa International Hospitals Ltd and joined as its first Chief Operating Officer. At present he is Chief Advisor Operations at Tabba Heart Institute, Karachi.
Acknowledging his professional and above par expertise, he was nominated as a Senator of Shifa Tameer-e-Millat University, Islamabad and later also nominated as a Member, Board of Directors and Chairman, BOD's Audit Committee and Chairman BOD's HR&R Committee of Shifa International Hospitals Ltd., Islamabad where he is serving till date.
During his phenomenal healthcare tenure, he successfully managed premier hospitals, both in Pakistan and abroad. His acumen includes but not limited to, strategic planning, policies and procedures, budgeting and fiscal control, human resource, public relations and quality assurance management.
He introduced ISO Quality Management System in Pakistan for the first time in 1995 and is known as Baba-e-ISO in quality conscious circles in Pakistan.
Mr. Ahmed, during his university days was a Badminton Champion, an accomplished Debator, Gymkhana Secretary and Magazine Editor of University of Karachi (1968-72). He was President of Sind Pharmacy Graduates Association (1970-72). He plays golf and has a refined taste in literature and shows keen interest in a wide range of aesthetic disciplines including culture and history.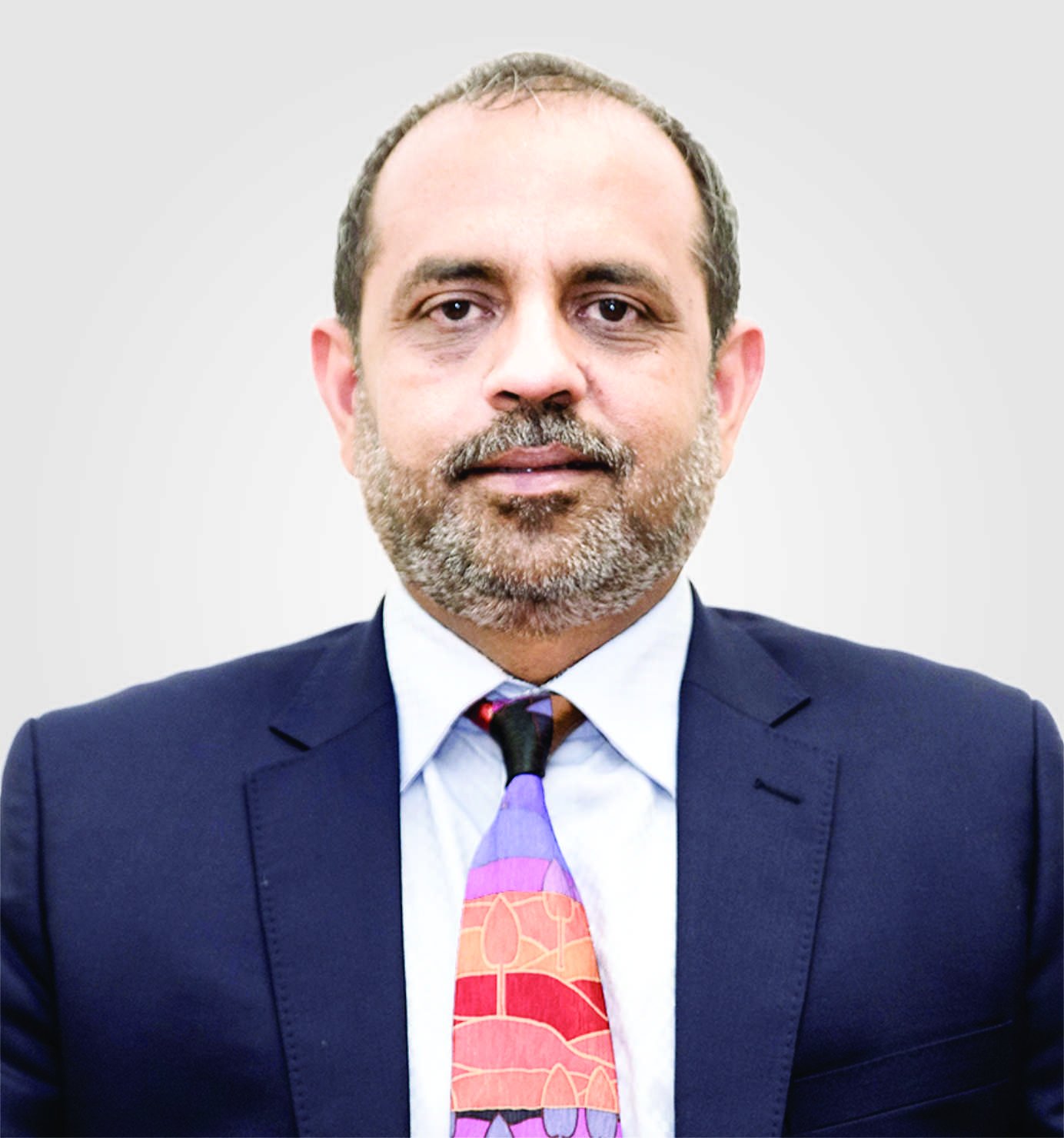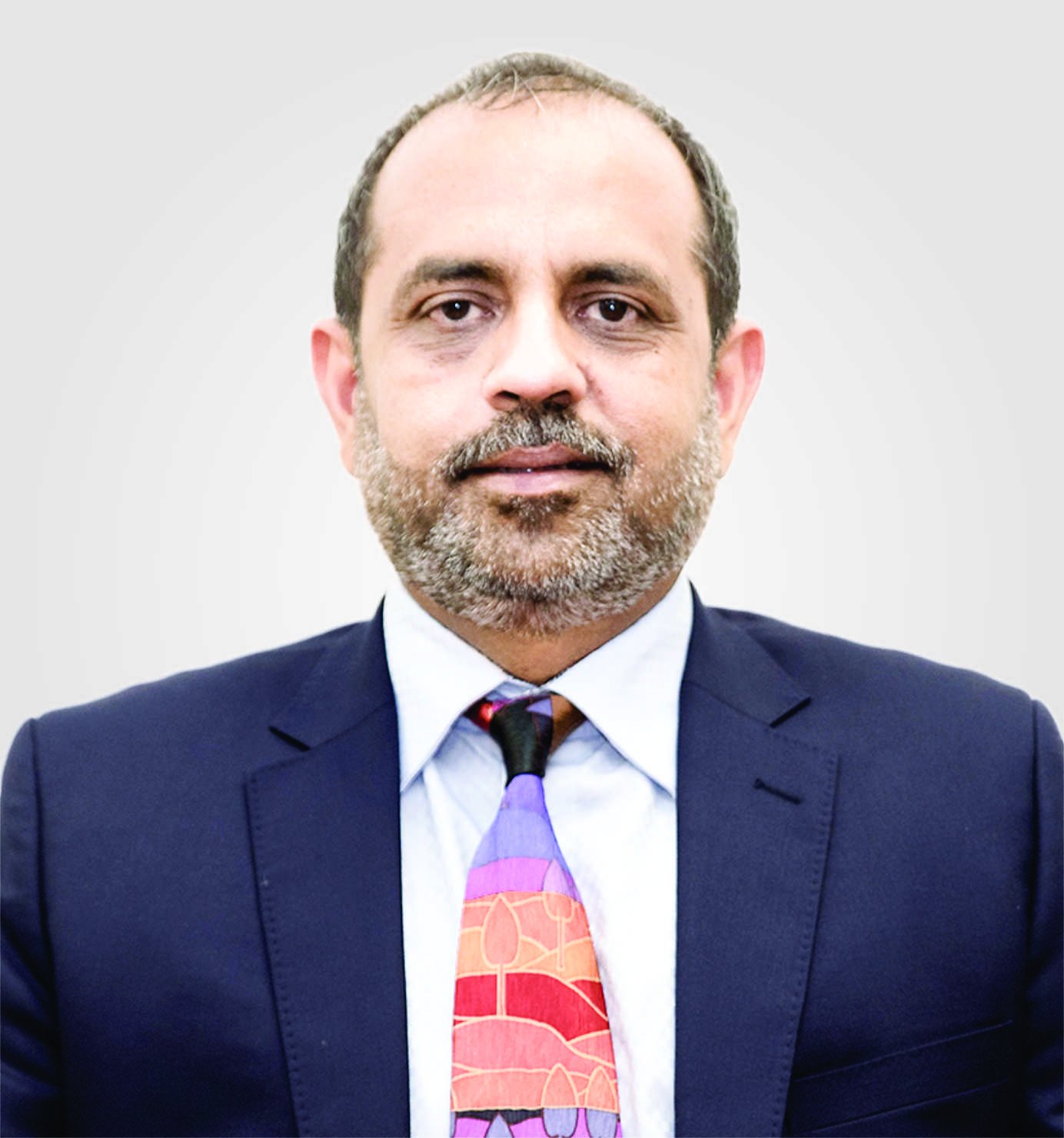 Prof. Dr. Shoab Ahmed Khan
Board of Director
Dr. Khan is a Ph.D. in Electrical and Computer Engineering from Georgia Institute of Technology, Atlanta, GA, USA. He is an inventor of 5 awarded US patents and has 260+ international publications. His book on Digital Design is published by John Wiley & Sons and is being followed in national and international universities. Dr. Khan has more than 22 years of industrial experience in companies in USA and Pakistan. He has been awarded Tamgha-e-Imtiaz (Civil), National Education Award 2001 and NCR National Excellence Award in Engineering Education. He is the founding member of Center for Advanced Studies in Engineering (CASE) and Center for Advanced Research in Engineering (CARE). CASE is a engineering institution that runs one of the largest post graduate engineering programs in the country and has already graduated 34 PhDs and more than 1600 MS in different disciplines in Engineering. Whereas CARE, under his leadership, has risen to be one of the most profound high technology engineering organizations in Pakistan developing critical technologies worth millions of US dollars for organizations in Pakistan. In last four years CARE has made history by winning 12 PASHA ICT awards and 10 Asia Pacific ICT Alliance Silver and Gold Merit Awards while competing with the best products from advanced countries like Australia, Singapore, Hong Kong, Malaysia etc. Dr. Khan is Chairman of Pakistan Association of Software Houses (P@SHA) and is a member of Board of Governance of three entities in the Ministry of IT and Commerce. He has also served as member of National Computing Council and National Curriculum Review Committee. He is also a Professor of Computer Engineering at NUST College of EME. His book of Urdu poetry is recently published with title, "Kagazi ha parahan".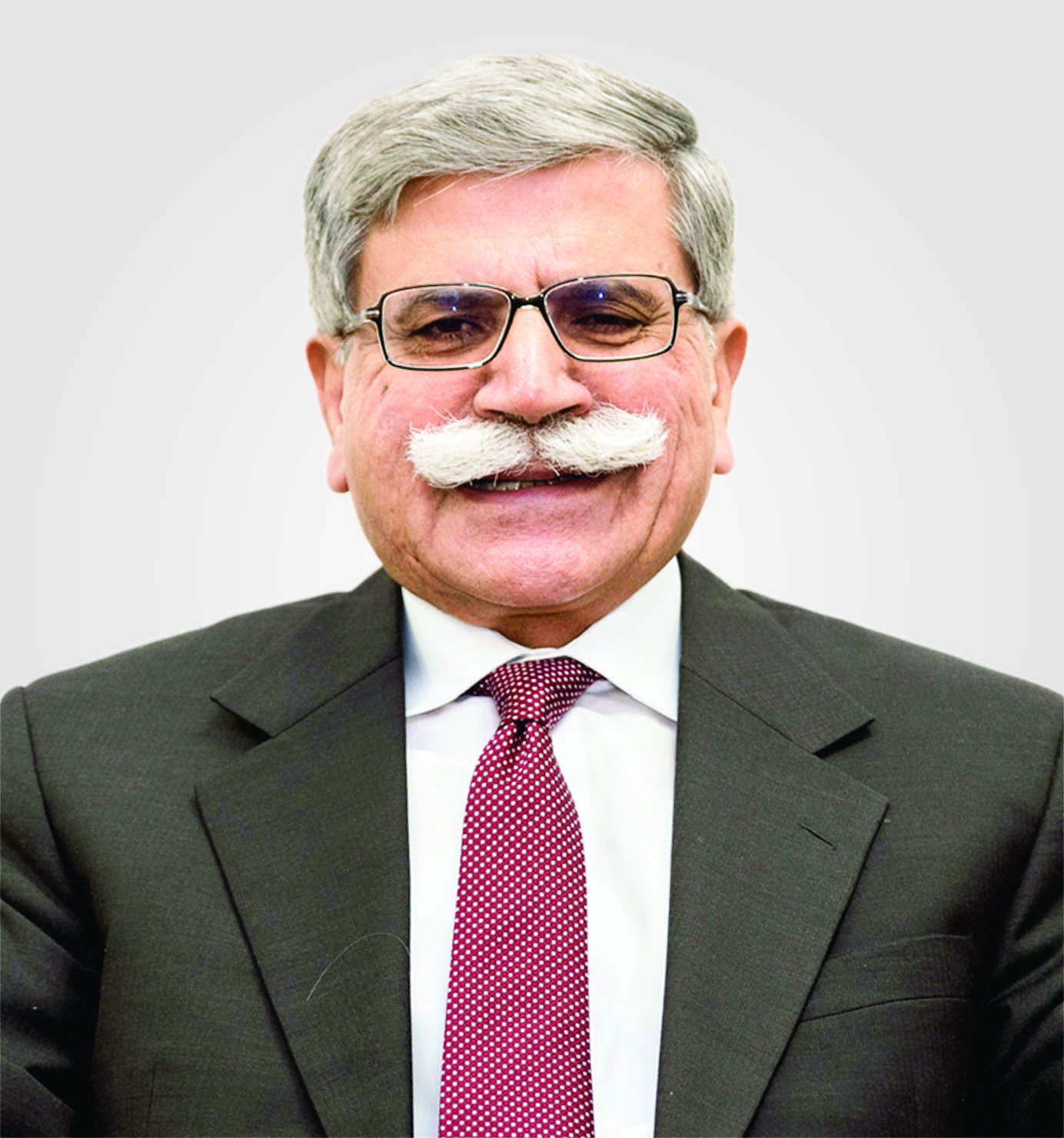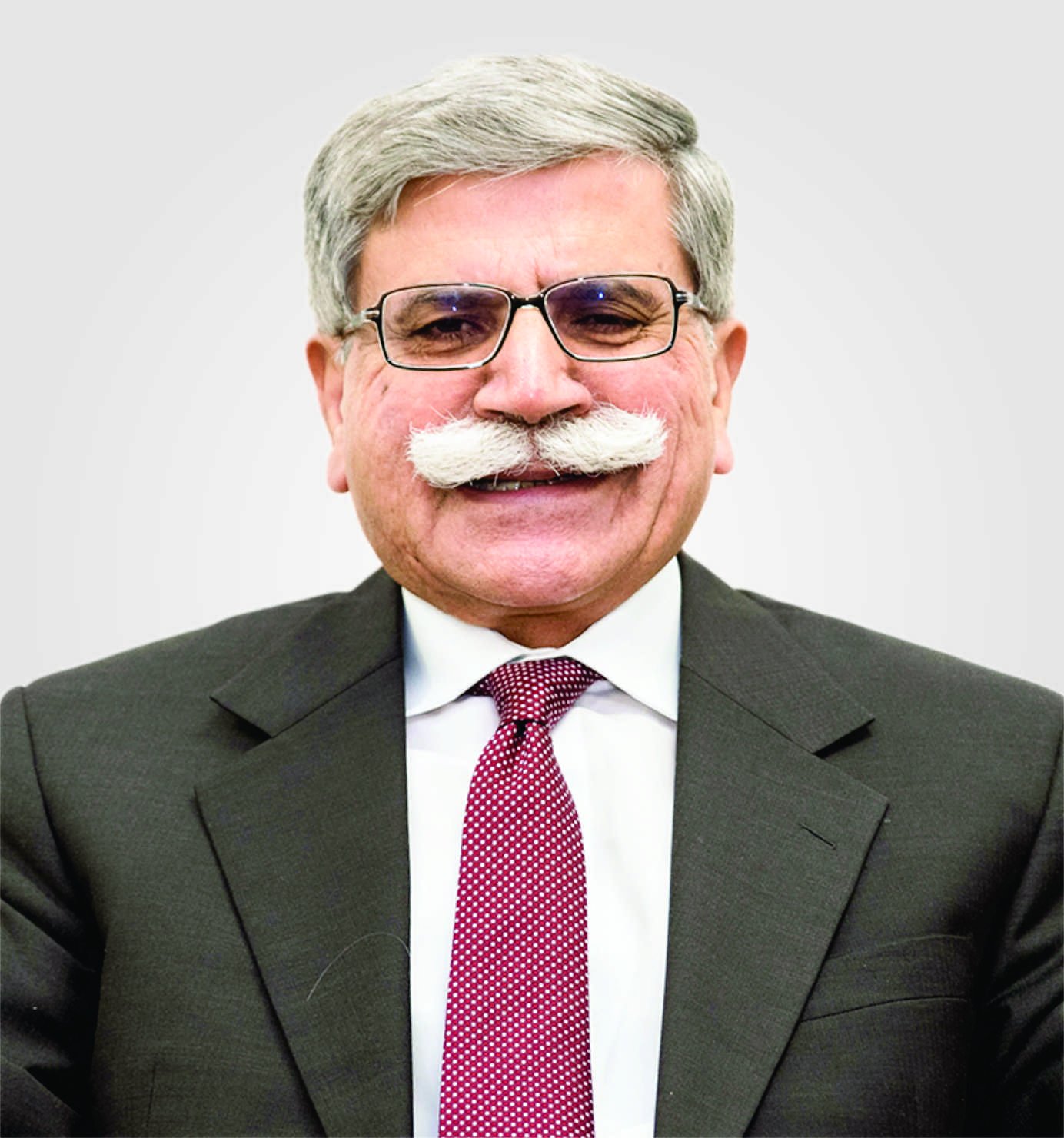 Dr. Mohammad Naseem Ansari
Board of Director
Dr. Mohammad Naseem Ansari graduated from the Punjab University, Department of Pharmaceutical Science. He went for his post-graduate studies at Columbia University, New York City, USA and was granted a full talent scholarship. After the completion of his studies, he joined Mt. Sinai Hospital and School of Medicine, New York City for the internship and training program. He served there in different administrative capacities for about eighteen years. He returned to Pakistan in 1988 and joined Shifa International Hospitals Limited and was assigned different roles such as Director Operations, Chief Operating Officer and Chief of Special Services. He was instrumental alongwith the other members in the establishment of Shifa College of Medicine in 1998 under the aegis of Shifa Foundation. After the establishment of Shifa Tameer-e-Millat University in March, 2012 he served at different administrative positions at STMU. He is a member of the American Hospital Association and also the "Rhochi" Honor Society, Columbia University, New York City, USA.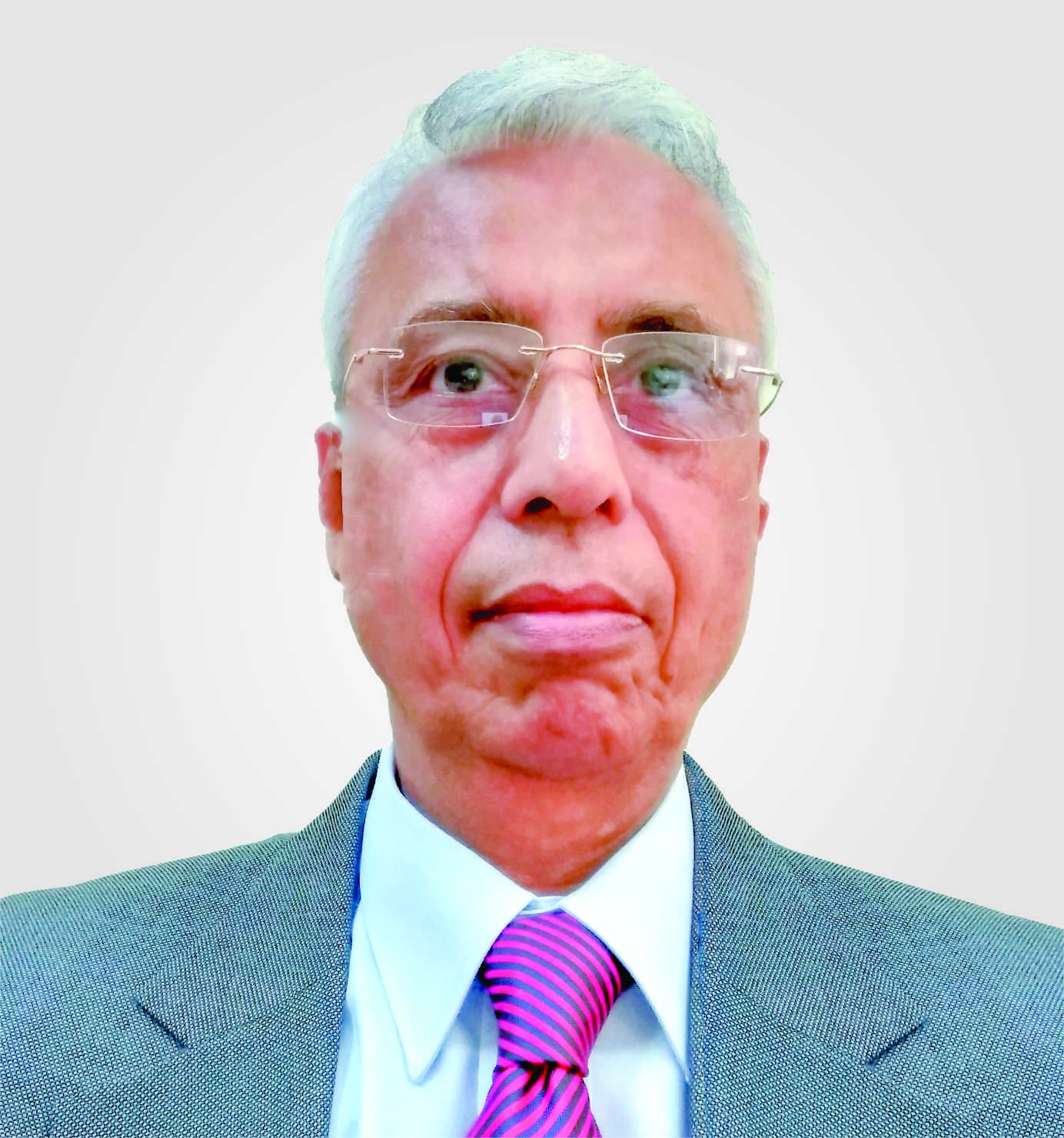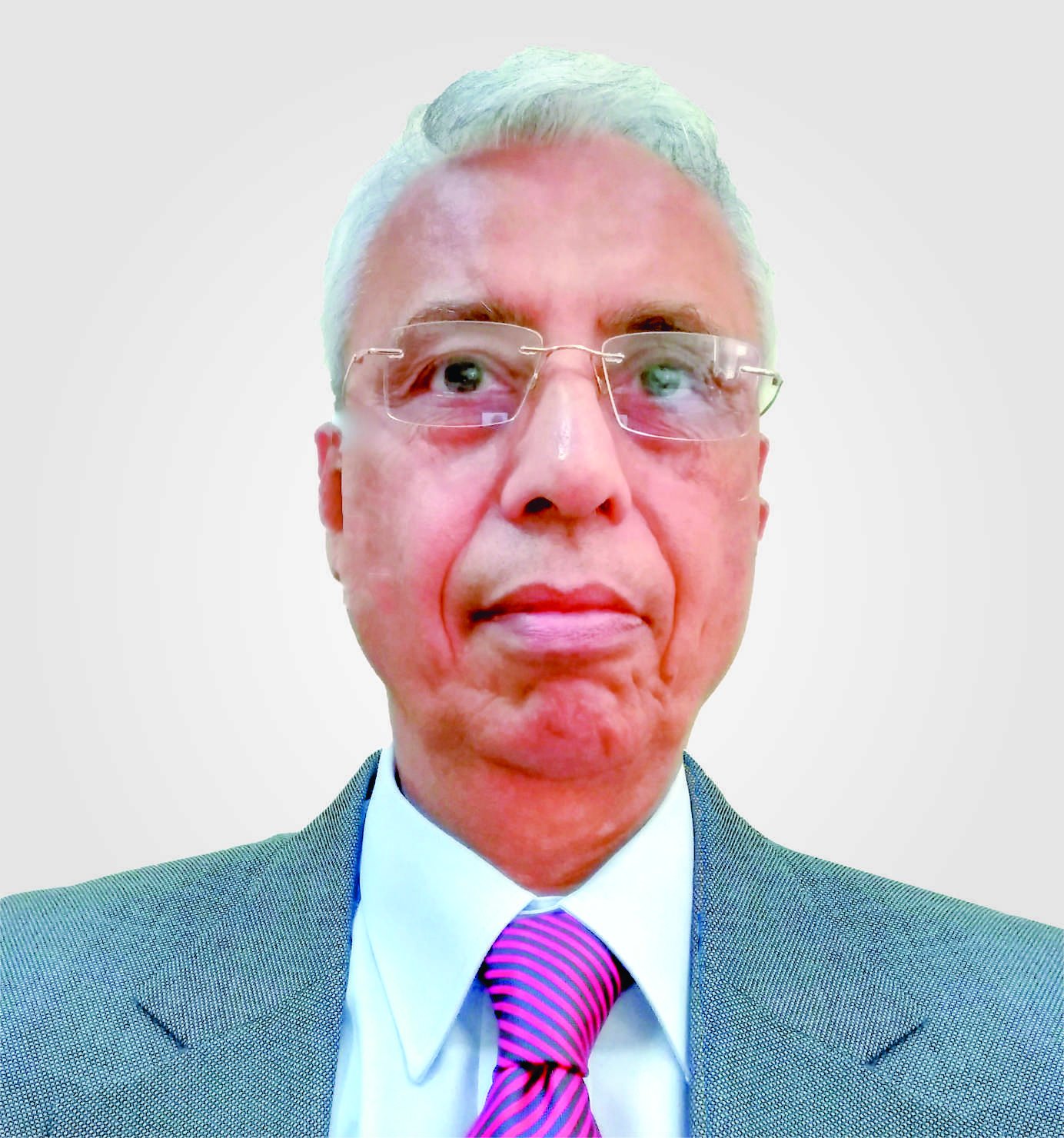 Mr. Javed K. Siddiqui
Board of Director
Mr. Siddiqui is a senior Chartered Accountant, fellow member of the ICAP, a "Certified Director" and included in the panel of Directors maintained by Pakistan Institute of Corporate Governance. He has a diversified exposure of over 40 years at home and abroad in multiple industries, Mr. Siddiqui started his career in 1978 with Smith & Nephew Pharmaceutical Co., a subsidiary of a British company. During his illustrious career he has held senior management positions in various multinational, local, private and public sector large-scale organizations and a regulatory organization, as well. Among many critical roles and positions, he also served as a founding team member that was responsible for the restructuring and amalgamation process & incorporation of SME Bank Ltd, which is still the only specialized Bank catering to the needs of SME sector. On incorporation of the Bank, he additionally shouldered the responsibilities as Company Secretary. Later he moved on to the Securities & Exchange Commission of Pakistan and served for 8 years as Executive Director, heading the Apex National Regulator's Company Law Division and various other Divisions as well. Since 2013, Mr. Siddiqui is a Partner in a Chartered Accountant and consulting firm in Islamabad. He has served on the Board of a Bank's subsidiary leasing Company, as Chairman of the Board of an I.T Company, and also as Acting CEO of a public sector financial institution. He has also served on the ICAP's committee on 'Public Sector'. This committee is responsible for interacting with the Auditor General and the Controller General Accounts officials on the adoption of IPSAS and corporate governance in State Owned Enterprises among other related areas. Mr. Siddiqui is a certified trainer. He has conducted Directors Orientation Program for the Board of a financial institution, travelled widely, attended numerous conferences, seminars and workshops, and spoken on international and national forums on professional topics.