Shifa Kidney Transplant Program
Shifa Kidney Transplant program is Pakistan's leading transplant program that provides state-of-the-art services and facilities to the patients. With an objective to establish a Center of Excellence for treating kidney diseases in Pakistan, Shifa International Hospital started its Kidney Transplant program in 2001 and so far the team has performed more than 600 kidney transplant surgeries in both adult and pediatric patients at the facility. From its inception, the program adheres to ethical medical practices and guidelines on organ donation and transplantation.
Intensive care management of kidney transplant patients requires sophisticated monitoring and a complete multi-disciplinary approach. Shifa International Hospital houses a qualified kidney transplant team to cater to both pre-operative and post-operative intensive care of patient and donor by offering advanced intensive care/ institution facilities, i.e., diagnostic testing, operating room, blood bank, pharmacy, etc., comparable with international standards. Our experienced team of Kidney transplant surgeons and urologists are skilled enough to take on complex cases and provide the people of Pakistan with the care of international standards.
Or Dial 051 846 4646 from your Smartphone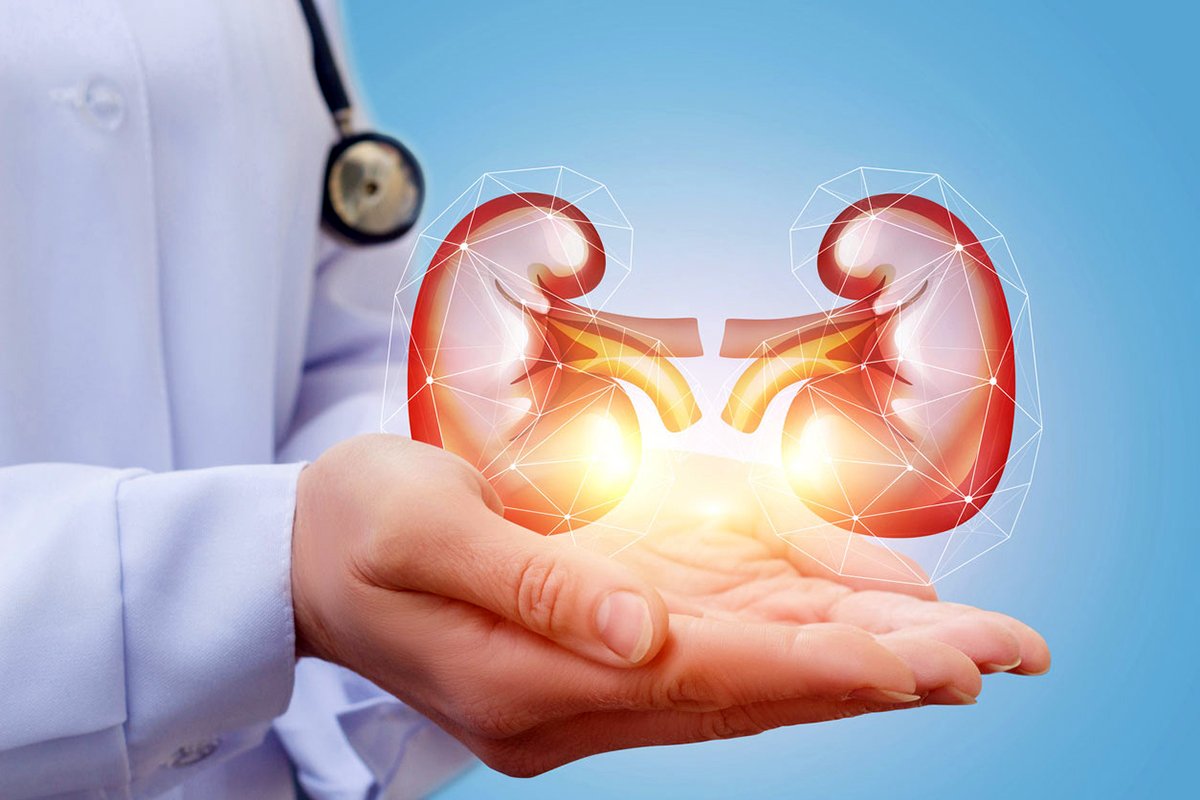 Our multidisciplinary team includes experts in Transplant Surgery & Urology, Nephrology, Transplant Immunology & Pathology, Cardiology, Pulmonology, Anesthesiology, Critical care, Infectious diseases, Radiology & Transplant Pharmacy, Transplant Immunology, and Urology. This interdisciplinary approach allows us to provide the best in patient care by taking advantage of the most innovative developments in surgical techniques and transplant medicine
 A thorough pre-transplant evaluation and post-transplant care by a multidisciplinary team under one roof
 Offering Kidney transplant surgery to Children (with complex bladder issues) and Adults (BMI more than 30, Diabetic, Re-transplant with high PRA/ Antibody level)
 Surgery using Minimally Invasive Laparoscopic technique with less pain, short hospital stay, and quick recovery
Affordable Surgery Package
Pre-Transplant Evaluation
A successful kidney transplant surgery might offer a better quality of life to the patients than dialysis.  To be considered for one, patients must go through a thorough pre-transplant evaluation by a multidisciplinary team which may include Urologists & Transplant Surgeons, Nephrologists, Cardiologists, Dietitians, Nursing staff, etc.
The pre-transplant evaluation may involve:
Taking the complete medical and surgical history of the patient & donor
A complete physical exam (blood typing, tissue typing, and cross-matching; cardiac evaluation, gynecology and orology clearance, a psycho-social evaluation, etc.)
Preparation of legal documentation
Final decision & allocation of surgery time (if suitable)
Recovery after Transplant Surgery
Hospital recovery for a kidney transplant is usually 5 to 10 days if there are no complications. The length of stay depends on the patient's medical condition and needs. The patient might need to spend 24 to 48 hours in ICU immediately after the surgery.
Post-Transplant Care:
The long term success of a kidney transplant depends on many factors, which includes;
Regular consultation and follow-up with the transplant team
The patient should take anti-rejection medications as per guidelines by the transplant team, to keep the body from rejecting the new kidney.
The patient should go through the recommended lab and other testings to assess how well the kidney is working after the surgery
The patient should adopt a healthy lifestyle including proper diet, exercise, and weight loss if needed
What is a Kidney Transplant Surgery?
A kidney transplant is a surgical procedure that's done to treat kidney failure. The kidneys filter waste from the blood and remove it from the body through urine. They also help maintain the body's fluid and electrolyte balance. If kidneys stop working, waste builds up in the body and can make the patient very sick.
People whose kidneys have failed usually undergo a treatment called dialysis. This treatment mechanically filters waste that builds up in the bloodstream when the kidneys stop working. Some people whose kidneys have failed may qualify for a kidney transplant. In this procedure, one or both kidneys are replaced with donor kidneys from a living or deceased person.
Kidney transplant surgery is among the most commonly performed organ surgeries to date. The surgical procedure is performed when a person's kidneys lose their proper function leading to end-stage renal disease. This condition requires a healthy donor kidney to be placed next to the old kidneys through transplant surgery. A single kidney is sufficient for the body to restore its renal functions.
What is Kidney Rejection?
One risk of a kidney transplant is that patient's body will reject (fight) the new kidney. This can happen if the patient's immune system realizes that the kidney is from someone else. Though kidney transplants are often successful, there are some cases when a patient's body may refuse to accept the donated kidney shortly after it is placed in your body. It is also possible that the new kidney may stop working overtime.
Your immune system, which protects your body from germs and harmful cells, recognizes a new kidney as foreign tissue and may try to reject it.  To help prevent the new kidneys from being rejected, your doctor will give you immunosuppressants, which are medicines that decrease a patient's immune response so that the body is less likely to reject your new kidney.
Types of kidney rejection that may happen after your transplant.
Acute rejection will usually happen within the first three to six months after your kidney transplant. Many kidney transplant patients have some acute rejection episodes, which means their body shows signs that it is fighting the new kidney.
Chronic rejection happens more often and occurs slowly over the years after a kidney transplant. Over time, the new kidney may stop working because the immune system will constantly fight it.
What are the signs and symptoms of Kidney Rejection?
Feeling like having flu, body aches, chills, headache, and more
Fever of 101° F or higher
Urinating less than usual
Very high blood pressure
Sudden weight gain
Ankle swelling
Pain or tenderness over the area where your transplant was done
Feeling very tired
KIDNEY TRANSPLANT SURGEONS & UROLOGISTS
Dr. Muhammad Ayaz Khan
MBBS, FCPS (Urology)
Consultant Urologist & Kidney Transplant Surgeon
Section Head, Urology
Assistant Professor of Surgery, SCM
Dr. Muhammad Athar Khawaja
MBBS, FCPS
Consultant Urologist & Kidney Transplant Surgeon
Fellowship in Abdominal Transplant Surgery (USA)
Assistant Professor of Surgery (SCM & STMU)
NEPHROLOGY TEAM
Dr. Syed Farhat Abbas
MBBS, FCPS (Nephrology)
Member Pakistan Society of Nephrology
Section Head of Nephrology
Consultant Nephrologist
Dr. Syed Nayer Mahmud, M.D.
Diplomate American Board of Internal Medicine
Diplomate American Board of Internal Medicine Nephrology
Consultant Nephrologist & Renal Transplant Physician
Assistant Professor Shifa College of Medicine
Dr. Khawja Sayeed Ahmed
M.D. (USA)
Hypertension & Nephrology
Consultant Nephrologist
Dr. Danyal Hassan, M.D.
Diplomate American Board of Internal Medicine
Diplomate American Board of Nephrology
Consultant Nephrologist
Dr. Kiran Khurshid
MBBS, M.D.
Diplomate American Board of Internal Medicine
Diplomate American Board of Nephrology
Associate Consultant Nephrologist
Dr. Momena Manzoor
MBBS
Fellow Royal Australasian College of Physicians
Associate Consultant Nephrology
Dr. Fareeha Khalil
Diplomate American Board of Medicine
Diplomate American Board of Nephrology
Associate Consultant Nephrologist
Urology & Kidney Transplant Clinic:
+92-51-8463038
+92-51-8463169
Manager Kidney Transplant:
Mr. Saeed Ahmed
+92-51-8463294