Annual Medication Management Conference 2023
Shifa Center of Professional Excellence (SCOPE) is organizing Annual Medication Management Conference (AMMC-Shifa 2023) in collaboration with Department of Pharmacy Services – Shifa International Hospitals Ltd, Islamabad.
This conference will be conducted under the theme of "Pharmacists strengthening the health system"; a theme coined for this year's World Pharmacist Day celebrations by International Pharmaceutical Federation – FIP (https://www.fip.org/)
Program Structure:
Day – 1: December 15, 2023
Pharmacy Shifa will be hosting a workshop where participants will be learning important pharmacy practice related topics that can be utilized in their daily work to bring patient care to a more safe and appropriate level.
See program outline for details.
Day – 2: December 16, 2023
It marks the main conference day featuring distinguished speakers of national and international repute.
Our speakers are eminent, highly experienced pharmacists from different domains of pharmacy profession such as Regulatory, Hospital & Community Pharmacy, Pharmaceutical Industry and Pharmacy Academia etc. While this year we are involving other distinguished healthcare professionals (Doctors and Nurses) in line with the theme of the conference, to reflect a true interdisciplinary collaboration for patient care.
Day 2 also shall be showcasing selected best posters at the conference.
Who Should Attend?
Pharmacists
Pharmacy students
Doctors and Nurses
Healthcare Quality and patient safety staff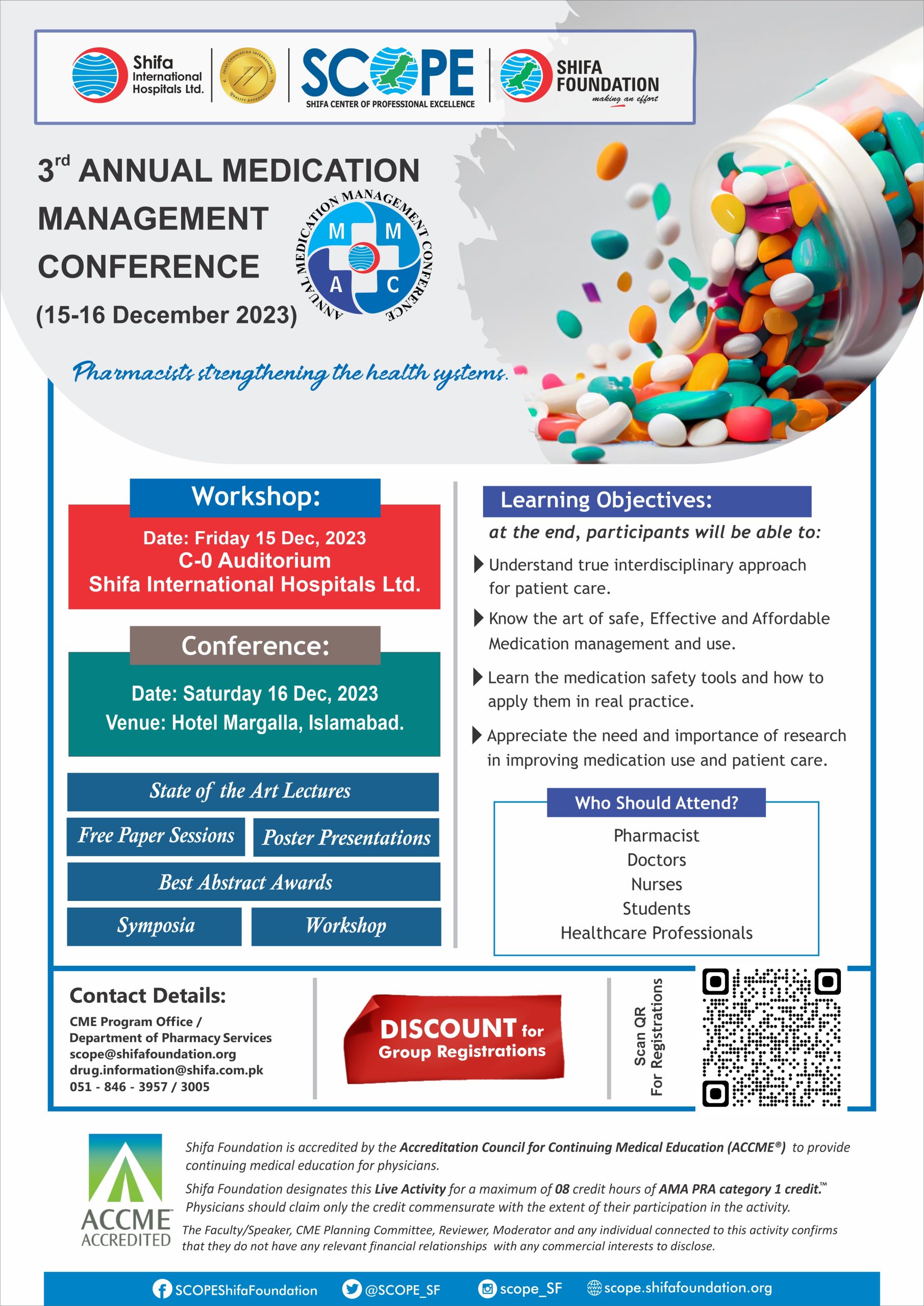 Submissions of abstracts for the upcoming Annual Medication Management Conference Shifa 2023: AMMC-Shifa is now open. All abstracts must present original research. The abstracts reporting data pending will not be accepted. Submission implies that the material has not previously been presented or published elsewhere before presentation at the Annual Medication Management Conference Shifa 2023: AMMC-Shifa. Please read the abstract guidelines below carefully before submitting.
Theme: 
"Pharmacy strengthening the health systems"
The Themes for abstracts should be:
Safe, Cost-Efficient and Effective:
Medication Management & Use in healthcare organization
Storage and distribution of medicines
Appropriateness Review of Prescriptions and Dispensing
Collaborative drug therapy management
Medication safety
Prescribing & Transcribing
Patient and Family Education
Medicine Administration
Monitoring of Therapy and Medication Use
List of Track:
Your abstract could be submitted under one of the official tracks for the conference:
Social and Administrative Pharmacy Services
Pharmaceutical Public Health
Clinical Pharmacy services
Pharmacy informatics
Pharmaceutical Regulations
Pharmaceutical Marketing
Pharmacy Education
Abstracts accepted for session types:
Poster Presentation
Oral Presentation
Abstract Format:
Abstracts should be organized as follows:
Abstract title and affiliations: (They will not count as part of the 300 words limit).
Titles of more than 25 words (110 characters and spaces) will be truncated. You must add at least 1 author and no more than 8. You must have 2 presenting authors for this submission.
Authors:
mandatory information
First name
Last name
Institute of each author
Country
Role: presenting author's name, email, and designation.
Corresponding Author
Background:                                                 State the study question/hypothesis, and rationale, or describe the challenge addressed by the research.
Aim/objectives:                                                State either the overall study goal or objectives planned for the research.          
Design/Methods:                                        Describe the study design, setting, desired outcomes, procedures, and techniques used to collect and analyze information. Include a description of the appropriate statistical analysis.                          
Results:                                                                 Present important/significant specific findings to date.
Conclusions:                                                 Describe the implications of the results presented and summarize key recommendations. Explain specific findings on how the research addressed the study question or challenge.
Tables/Figures (Optional):                         Authors may submit only one table or one figure per abstract. If more than one table or figure is submitted, one of them will be selected.
A sample abstract is available on the conference link for your reference.
Abstract body:
The abstract text should not exceed 300 words. Abstracts of more than 300 words will be truncated.
Please note that abstract titles, affiliations, and references will not be counted as part of the 300 words.
Abstracts can be submitted in English only. Abstracts submitted in other languages will not be considered. No simultaneous interpretation will be provided at the conference.
Authors are responsible for proofreading and submitting an abstract without errors, as they will be reproduced in the form they were submitted. No changes will be accepted after the submission.
Submission:
Abstracts must be sent through an e-mail as an attachment (

on sample template

) to abstract-ammc@shifa.com.pk
Fax or hard copy will not be accepted.
Online submission will remain open till 20th Oct 2023.
No further submissions will be accepted after the deadline.
The corresponding author will receive an email confirming that the submitted abstract has been received. Contact abstract-ammc@shifa.com.pk if you do not receive the confirmation.
Please do not submit an abstract if none of the authors intends to present it virtually or physically, in the event that it is accepted.
Reviewing:
All submitted abstracts will be sent for peer review by a panel of national and international experts in the field of Pharmacy Practice.
Each abstract will be reviewed and scored by at least three reviewers to determine which abstracts are accepted.
Notification:
Corresponding/presenting authors will be notified of acceptance or non-acceptance of their abstracts.
Upon notification, corresponding/presenting authors will have to create and submit a printed poster at the conference day.
If your abstract has been allocated to a specific session, please note that it will not be possible to change the date, time, or type of session.
A co-author or colleague can present on the initial presenter's behalf if they are not available on the assigned date and time.
Abstracts that are not accepted cannot be reconsidered for review or presentation at the conference.
Attendance and registration:
All delegates registered for the conference can attend any abstract session of the core program.
All abstract presenters must register for the conference.
It gives me great pleasure to invite you to the Annual Medication Management Conference (AMMC-Shifa 2023) & Workshop, scheduled for December 15 & 16, 2023. (Hosted by Department of Pharmacy Services – Shifa International Hospitals Ltd. Islamabad)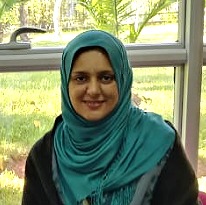 This conference will be conducted virtually as well as onsite under the theme of "Pharmacists strengthening the health system" in line with the 'World Pharmacist Day' celebration theme for 2023 given by International Pharmaceutical Federation (FIP).
We are honored to have distinguished speakers that are professional icons of pharmacy and healthcare as a whole, and will surely enlighten our minds with their expert talks. We expect quality abstract submissions from all over the Pakistan for the posters, followed by a healthy attendance in the workshop designed to highlight important pharmacy practice pearls.
So hurry and get yourselves registered!
The last year's conference was a major success with more than 500 people joining us from all over the world. I truly hope that this year too you will be able to take out time from your personal and professional commitments to join us for this conference and workshop to have an unmatched learning experience.
Salwa Ahsan
Chairperson, Organizing Committee, AMMC – Shifa 2023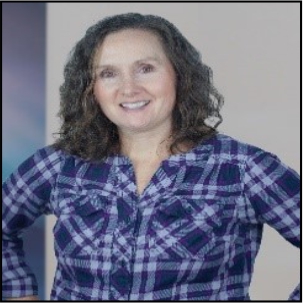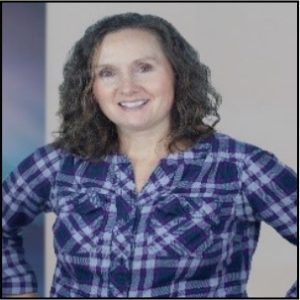 Shannon Davila – Director of ECRI's Total Systems Safety
Shannon currently serves as the Director of ECRI's Total Systems Safety. With a clinical background in adult critical care nursing, Shannon specializes in infection prevention, patient safety and healthcare quality improvement. She currently sits on the National Steering Committee for Patient Safety.She has authored a book and published several articles that focus on the importance of infection prevention and patient safety. In 2016, Shannon was honored with the APIC Heroes of Infection Prevention Award.Shannon has served in the United State Air Force and is appointed to sit on the New Jersey Commission for Women Veterans. Shannon is certified in just culture, patient safety, infection control, healthcare quality, as a TeamSTEPPS Master Trainer and High Reliability coach. She received her BSN from the University of Southern Maine, her MSN from Walden University, and in 2020 was designated by APIC as a fellow in infection prevention (FAPIC).
Mr. Ayyaz Kiani – Lead Consultant for the National Medicine Policy at PQM+/USP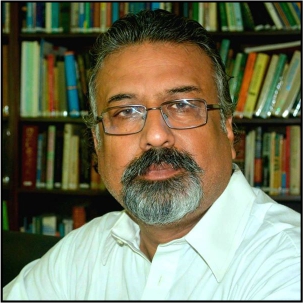 Mr. Ayyaz Kiani is a highly respected public health pharmacist with a remarkable career spanning 42 years, encompassing the public, private, and social sectors. He is a pioneer in introducing critical public health pharmacy concepts in Pakistan, notably essential medicines and rational medicine use. Mr. Kiani played a lead role in formulating the National Medicine Policy of Pakistan and its implementation plan. Over 14 years, he has been a key advisor to the Ministry of Health, collaborating on policy matters related to medicine availability and usage within various national disease control programs.With a background in B.Pharmacy and an MPH from the UK, he has pursued post-graduate training in Business Management (Australia) and Social Enterprise Management (LUMS). Mr. Kiani has also made notable contributions to medical literature, having published articles in prestigious journals such as The Lancet and BMJ.
In his most recent role as Lead Consultant for the National Medicine Policy at PQM+/USP, Mr. Ayyaz Kiani continues to shape the landscape of public health pharmacy with a focus on improving healthcare systems and policies. His extensive experience and dedication have established him as a respected and influential figure in the healthcare community, both nationally and globally.
Dr. Raisa Gul – Dean at Faculty of Nursing and Midwifery at Shifa Tameer-e- Millat University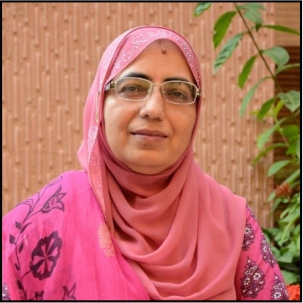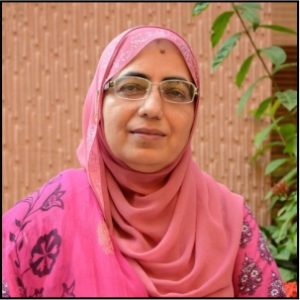 Dr. Raisa Gul, is working as a professor and Dean at Faculty of Nursing and Midwifery at Shifa Tameer-e- Millat University and a visiting Professor at Aga Khan University. Her career is spanned over 4 decades in Nursing. She has held various clinical, and administrative positions at Aga Khan Hospital, Shifa International Hospital and the Aga Khan University School of Nursing and Midwifery.  Dr. Gul completed her basic nursing and midwifery education from Lady Reading Hospital, Peshawar, followed by a post-RN BScN degree from McMaster University, Canada and a Master's degree in Health Administration from University of New South Wales, Australia. She obtained her doctoral degree from the University of Alberta Canada and also completed her post-doctoral fellowship at the same university. Dr. Raisa has 60 plus publications in national and international Journals with more than 2000 citations. She has served and, serving on various National and International forums of health and Nursing including, WHO, ICN, PNC, HEC, Islamabad Health care Regulatory Authority. In recognition of her scholarship and services, she has received several awards and honors, such as dissertation fellowship from the University of Alberta, outstanding faculty award from Aga Khan University, a gold medal from the KP nurses association. In 2021, for her contribution to the development of Nursing education in Pakistan, She was conferred the Civil award "Pride of Performance" by the president of Pakistan.
Sheikh Hussam Latif – Chief Pharmacist – Mukhtar A. Sheikh Hospital, Multan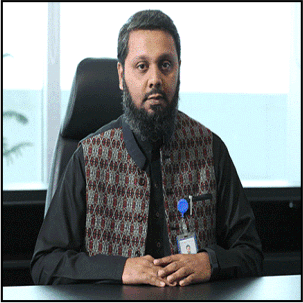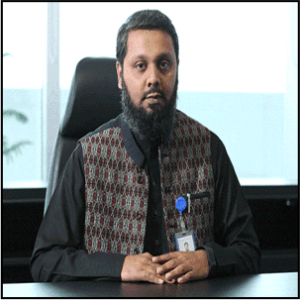 Sheikh Hussam Latif is a seasoned professional with an impressive 16-year track record in the hospital and healthcare industry, specializing in pharmacotherapy and medicines management.His expertise extends to the adept use of health information systems (HIS), including platforms like Cerner Pharmnet and Pyxis, to provide critical drug information, therapeutic drug monitoring, and support clinical research activities. Hussam embarked on his career journey as a Trainee Pharmacist at the esteemed Aga Khan University Hospital (AKUH) in 2005. Over the years, he ascended the ranks and departed from AKUH in 2010 with the title of Training Coordinator. His journey led him to an international organization, the King Faisal Specialist Hospital and Research Center in Saudi Arabia, where he served as a Critical Care Pharmacist until 2018. Returning to Pakistan, he took on the role of Chief Pharmacist at Mukhtar A. Sheikh Hospital, where he has been contributing to the field since 2018.
As the Chief Pharmacist at Mukhtar A. Sheikh Hospital, Hussam has played a pivotal role in establishing and leading the Department of Pharmacy, ensuring the delivery of high-quality and safe services to patients.Hussam's educational background is equally impressive, holding a Bachelor's degree in Pharmacy from the University of Karachi in 2004, and a Master's degree in Pharmacotherapy and Medicines Management from the United Kingdom in 2007.His dedication to elevating the standards of patient care and outcomes is evident in his involvement in multiple quality-related audits, including those related to JCI and ISO. Hussam's key focus lies in enhancing patient care quality and outcomes through evidence-based practices and innovative approaches, making him a valuable asset in the healthcare industry.
Sumaira Khan – Head of Pharmacy at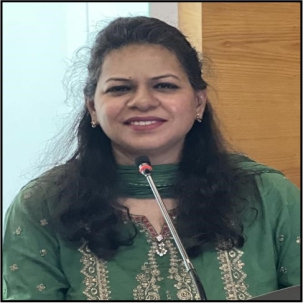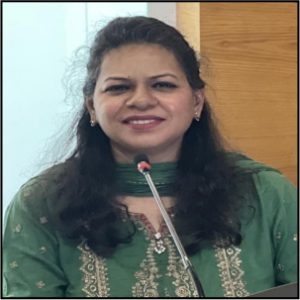 Tabba Heart Institute
Sumaira Khan is a highly experienced healthcare professional with over 20 years of expertise in the field. She holds a B.Pharmacy degree and a Master's in Applied Sciences in Healthcare Quality and Patient Safety from Johns Hopkins Bloomberg School of Public Health. She has received numerous certifications, including Diplomat in Pharmacy Leadership Academy, Certified Professional in Healthcare Quality, and Certified Anticoagulation Management Pharmacist. Sumaira is recognized for her exceptional work in medication management and was honored with the 24th ISMP Cheer Award.
She is a pioneer in digital health and AI and is dedicated to advancing pharmacy practices in Pakistan. Sumaira's mentorship of young pharmacists underscores her commitment to developing the next generation of healthcare professionals. Her impressive career and ongoing contributions make her a respected leader in the healthcare field.
Amoos Bajwa – Region DirectorEmerging Leader, CVS Health, Atlanta, Georgia.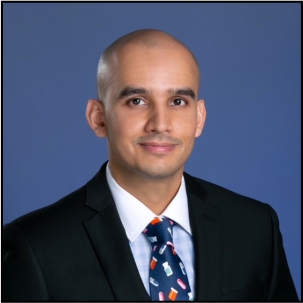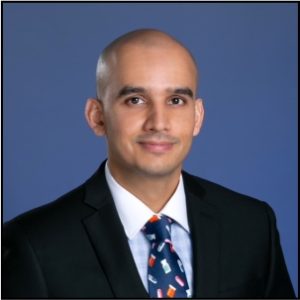 Amoos Bajwa is a University of Lahore graduate who embarked on his pharmacy career in the United States in 2016. His journey in the pharmaceutical field has been nothing short of impressive, as he has gained extensive experience working with the three major community pharmacy chains in the USA.
Amoos commenced his career at the renowned Walgreens, where he honed his skills and built a strong foundation in pharmacy practice. He then transitioned to Rite Aid, further enriching his expertise and understanding of the pharmaceutical industry.
Presently, Amoos is an integral part of CVS Health, a Fortune 5 company and the largest healthcare entity in the United States. In his current role, he oversees an impressive 23 pharmacies in Atlanta, contributing to an annual revenue of approximately $200 million. His responsibilities encompass a wide spectrum of tasks, including the recruitment of pharmacy managers, ensuring full compliance with industry regulations, fostering business growth, and cultivating a culture of exceptional service.
Amoos Bajwa's passion lies in connecting with people and aiding in their career development. His journey in the pharmaceutical world not only reflects his dedication to the field but also showcases his commitment to making a positive impact on the lives of individuals and the success of the healthcare industry.
Dr. Zakiuddin Ahmed – Director – Riphah Institute of Healthcare Improvement & Safety (RIHIS).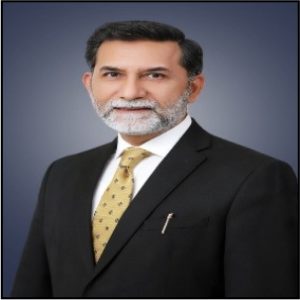 Chairman International Conference on Patient Safety (ICPS)
Dr. Zakiuddin Ahmed is a prominent figure specializing in the development of innovative healthcare solutions through the application of information technology, always placing a strong emphasis on a patient-centric approach. His extensive expertise and experience encompass key areas such as Patient Safety, Healthcare Quality, Digital Health, Health Research, and Healthcare Leadership.As the founding Director of the Riphah Institute of Healthcare Improvement & Safety, Dr. Ahmed has played a pivotal role in advancing healthcare practices with a focus on safety and improvement. Additionally, he serves as the Founding Chairman of the International Conference on Patient Safety and holds the position of Founding Secretary for the Regional Consortium of Patient Safety.
In the realm of academic contributions, Dr. Zakiuddin Ahmed serves as the Editor of the BMJ Open Quality Riphah Pakistan Edition journal, a platform dedicated to advancing healthcare quality. His influence extends globally, as he is frequently invited to share his insights as a speaker at international conferences on healthcare quality and patient safety.Dr. Zakiuddin Ahmed's commitment to pushing the boundaries of healthcare through technology and patient-centered approaches establishes him as a thought leader and catalyst for positive change in the field. His multifaceted roles in education, research, and leadership underscore his dedication to shaping the future of healthcare for the benefit of patients worldwide.
Karim Abdul Hussain – Director Nursing – Shifa Integrated Healthcare Technologies Pvt. Ltd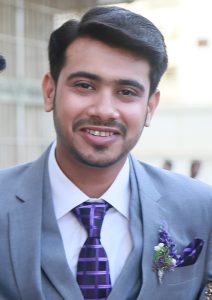 Karim Abdul Hussain holds a Master's degree in Nursing Education from Shifa Tamir-e-Millat University and a Bachelor's degree in Nursing from Aga Khan University. As a Registered Nurse with over nine years of diverse experience, Karim's dedication to healthcare excellence is evident across teaching, clinical practice, and managerial roles. His robust communication skills and unwavering work ethic allow him to thrive in dynamic environments, making informed decisions amid challenges while remaining steadfastly aligned with collective objectives.
Karim has a passion for contributing to healthcare organizations that prioritize professional advancement, education, and the delivery of top-tier patient care. His professional journey encompasses significant leadership positions, notably as Director of Nursing at eShifa, Principal & Assistant Professor at Health Aid College of Nursing, and Principal & Assistant Professor at NCS University System. Throughout his career, Karim has played instrumental roles in ensuring quality assurance, achieving JCI accreditation, and training healthcare professionals.He is driven by the goal of perpetuating this trajectory, seeking to contribute significantly to an organization fostering a culture of continuous learning and professional development, particularly in the realm of education within healthcare.
CME PROGRAM OFFICE | Shifa Center of Professional Excellence (SCOPE),
Telephone Number: +92-51-846-3957 / 4357
Mobile Number: +92 346 855 1048 (WhatsApp)
Email: scope@shifafoundation.org
Or
Department of Pharmacy Services
Shifa International Hospitals, Sector # H-8/4, Islamabad, Pakistan.
Telephone Number: +92-51-846-3005