Endocrinology and Diabetes
Endocrinology involves the study of the endocrine system. The endocrine system is comprised of organs and glands such as the thyroid, pituitary, and adrenal glands as well as testes, ovaries, and pancreas. They secrete vital hormones into the bloodstream which are required for critical metabolic and other bodily activities. Endocrinopathy covers the study of diseases related to the endocrine system, which are often referred to as hormonal imbalances, though both the causes are much more complex.
Poor diet, stress, smoking, polluted environment, and the general negligence of health stress the endocrine glands, causing a host of medical complications along with diabetes which leads to a further decline in health.
Or Dial 051 846 4646 from your Smartphone.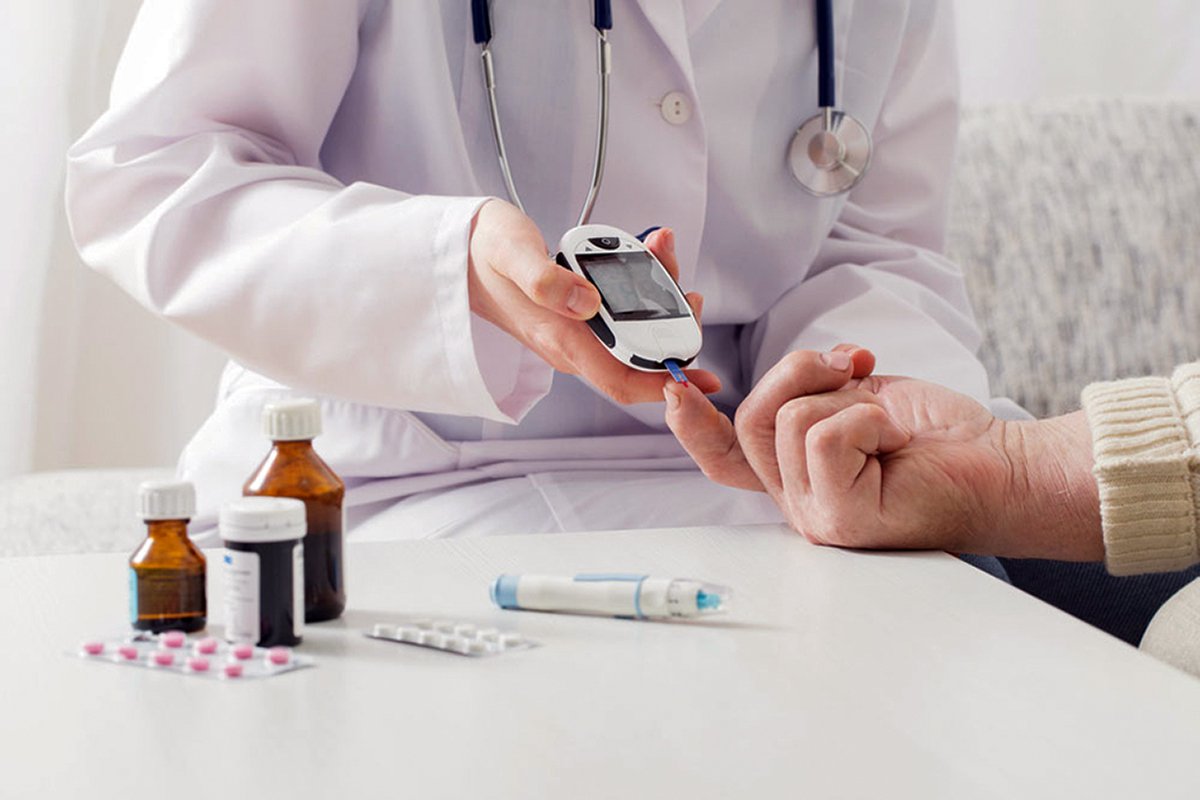 Shifa Department of Endocrinology and Diabetes
The endocrinology and Diabetes Department is involved in the diagnosis and management of patients with diabetes, obesity, hormonal disorders, thyroid, short stature, pituitary/ adrenal/ bone disorders, and metabolic syndrome both in the outpatient and inpatient areas. The department is supported by the hospital's well-equipped laboratory and radiology departments for diagnostic testing.
Comprehensive patient examination and assessment, which covers medical history, previous medications, hereditary issues, any existing hormonal problems, general lifestyle, etc
Some of the major endocrine diseases that the department deals with are diabetes and thyroid disorders
The department provides diagnosis and management of:

Thyroid gland diseases/ parathyroid gland disorders
Growth disorders/ pituitary gland disorders
Lipid abnormalities
Disorders of male & female gland hormones
Osteoporosis/ metabolic bone diseases
We have some of the best endocrinologists in Islamabad on our rosters, the list follows as:
Dr. Osama Ishtiaq
MBBS, FCPS
Consultant Endocrinologist
Dr. Muhammad Tayyab Badshah
MBBS, DABIM, DABEnD
Consultant Endocrinologist
Dr. Fahd Jan Mian
MBBS, MRCP UK, MRCP (Endocrinology & Diabetes) UK, CCT Endocrinology & Diabetes UK, CCT General (Internal) Medicine, UK
Consultant Endocrinologist
Dr. Umar Yousaf Raja
MBBS, MRCP
Consultant Endocrinologist
Dr. Saba Hafeez
MBBS, MRCP (U.K), CCT (UK)
Associate Consultant Endocrinologist
Dr. Matiullah Khan
MBBS, FCPS (Medicine), FCPS (Endocrinology), SCE-Endocrinology & Diabetes (UK)
Associate Consultant Endocrinologist