Executive Health Clinic
We are all aware of the fact that Life is not free of unfavorable happenings. It is better to identify a problem, while it is in the primary stage and take measures to prevent it from getting worse. It is all the more important not to let the problem arise at all. People in developed countries have realized the importance of preventive measures that help enjoy life without having to worry. Unfortunately, many people in developing countries have not adopted this wave of preventive health care.
Shifa International Hospital has designed several Health Check-up Packages with the philosophy that preventative care is a wise investment. Proper care has been taken in designing these packages to suit the needs of various age groups. The Comprehensive Health Screening Program offers you the convenience of all tests under one roof and facility for immediate treatment, if necessary.
Executive Health Program is part of Shifa International Hospital's pursuance of excellence in healthcare. The Executive Health program is a thorough determination of your health status. The Health Check program assures you an experienced physician team of world-renowned specialists, cutting-edge technology, personal services, and confidentiality.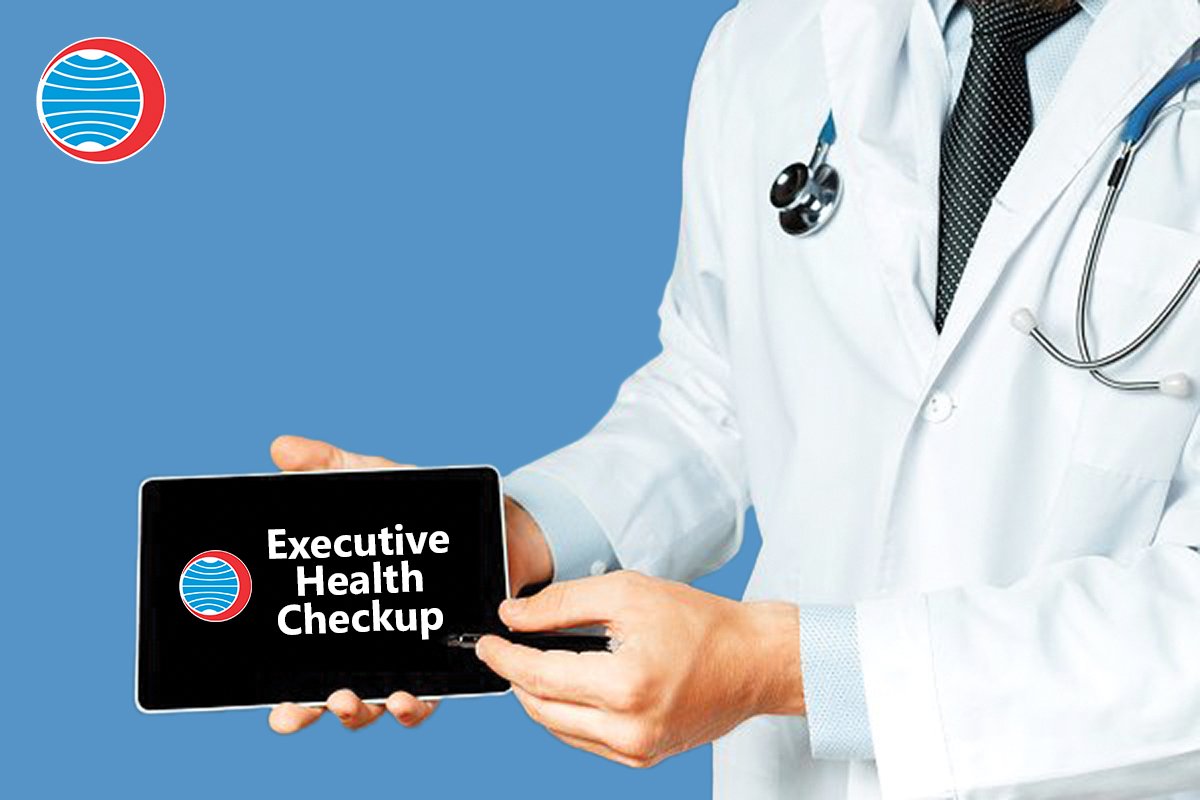 The process of undergoing the various tests will take about 1-2 hours. During your visit you will be seen by the doctor who will perform a physical examination and advice you on the basis of the results.
Step 1 : Reception: As soon as you arrive for the check-up after 8.00 am, you will be received at the reception desk. After billing our staff will guide you to the Health Check-up department
Step 2 : Collection of first blood sample: For this, you have to be fasting, this means that at least 12 hours should have passed since your previous meal. You are allowed to take plain water, but not any other liquid such as tea, coffee or milk
Step 3 : Breakfast: breakfast is provided in the executive clinic
Step 4 : Physical Examination and counseling by the doctor: The examination and advice session with the doctor will take about 30 minutes. Make sure that you ask the doctor all that you want to know about your health status. If you need special consultation with any of the specialists based on the results of the check-up, the doctor will advise you. Fees for additional consultation are not included in the package. The printed report of your check-up with results and specific advice will be given to you
Step 5 : Chest X-ray
Step 6 : ECG
Step 7 : Second blood test for postprandial blood glucose
Diseases such as hypertension, ischemic heart disease, diabetes, renal diseases and liver disorders have been associated with modern living and lifestyles, which maybe symptom free at early stages.Cancer beyond a certain point in time may become fatal.
However, with early detection and proper medical guidance, these diseases or health risks can be treated or controlled. A major key to good health therefore lies in preventive medicine.
At the Shifa Executive Clinic (SEC), you can choose an Executive Health Check-Up that will suit your needs. Our executive health check-up is conducted on an out-patient basis. Various tests will be conducted to help determine your health and fitness level, as well as identify any potential health risks.When test results are ready, a medical report on the assessment of your overall health status will be prepared for you. Your specialist will be on hand to advice you on how to bring about positive change in lifestyle, or recommend early treatment in previously unsuspected disease. You will also have the advantage of direct referrals to other specialty services within SIH should you require further medical consultations.
Provide opportunity to assess your health status and risk factors
Identify and treat illness at an early stage
Initiate counseling, lifestyle modification and other appropriate intervention which may reduce the risk of heart disease, cancer and other diseases
Promote healthy lifestyle
Help you keep the best health conditions
Executive General – Checkup (Female)
Men Below 40 Years
Women Below 40 Years
Women Above 40 Years
Men Above 40 Years
Basic Essential
Essential