Internal Medicine
Internal medicine physicians are specialists who apply scientific knowledge and clinical expertise to the diagnosis, treatment, and care of adults across the spectrum from health to complex illness.
Internists are equipped to deal with a wide range of common, rare, and complex medical problems.  They are specially trained to solve challenging diagnostic problems and can handle severe chronic illnesses and situations where several different illnesses may strike at the same time.
Or Dial 051 846 4646 from your Smartphone.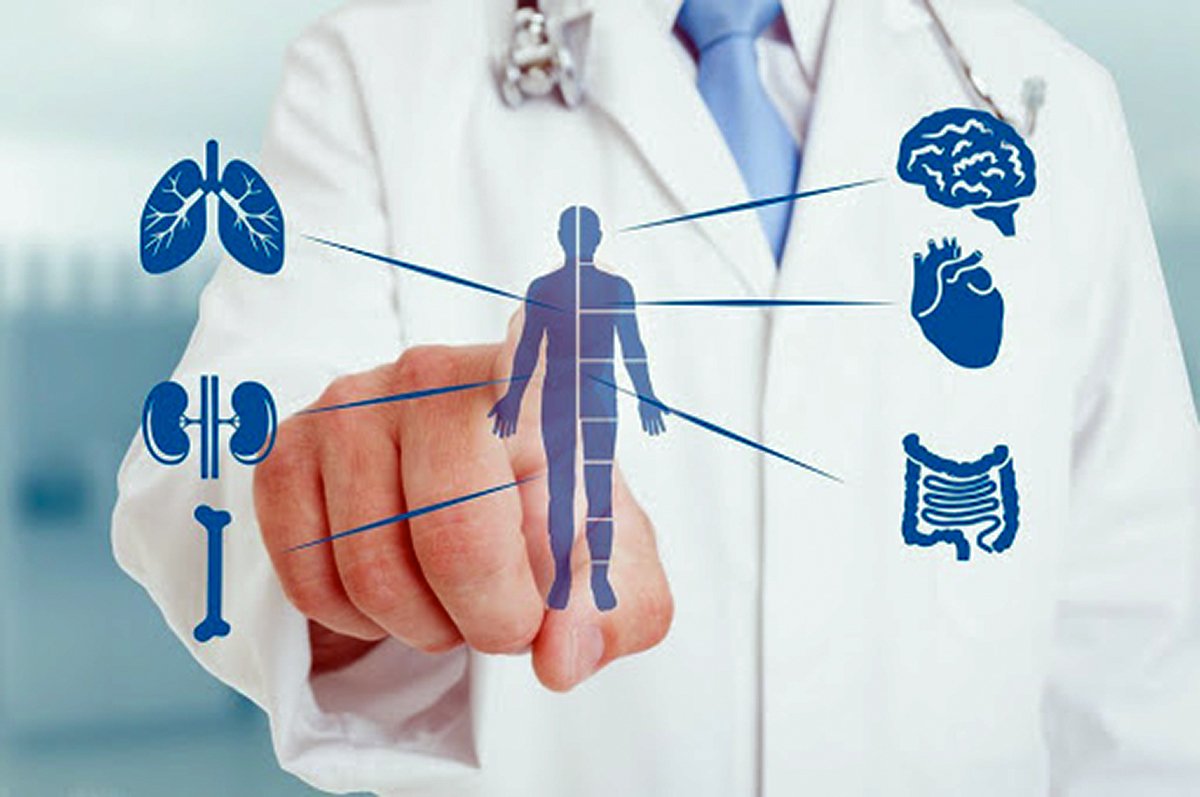 Shifa Department of Internal Medicine
The Department of Internal Medicine at Shifa International Hospital is dedicated to providing patient-centered, evidence-based medical care. In addition to clinical activities, the team is actively involved in education and research. The department offers a wide range of clinical offerings, including but not limited to, general practice, acute and chronic illness, annual check-ups, well-woman check-ups, preventive medicine, insurance medicals, immunizations, travel advice, and inpatient services including pre-operative evaluation.
Shifa's Internal Medicine practice focuses on:
Right diagnosis of undefined symptoms such as shortness of breath, chest pain, abdominal pain, back pain, etc.
Integrated and collaborative care by involving a multidisciplinary team of physicians and surgeons for specialized treatment
Preventive medicine care such as mammograms, pap smears, routine colon cancer screening evaluations, cholesterol screening, blood pressure screening, etc
Comprehensive management for hospitalized patients, including preoperative evaluation of medical risks before the surgery
Geriatric medicine to take care of elderly patients with special needs
Palliative care for terminally-ill patients
Patient counseling & health screening checkups
Dr. Mazhar Ali Mufti
MBBS, DABIM
Consultant Internal Medicine
Dr. Mian Amjad Sohail
MBBS, DABIM
Consultant Internal Medicine
Dr. Aamer Nazir Ahmad
MBBS, DABIM
Consultant Internal Medicine
Dr. Wajid Yar Khan
MBBS, DABIM
Consultant Internal Medicine
Dr. Muhammad Ashraf
MBBS, FCPS
Consultant Internal Medicine
Dr. Uzma Tahseen
MBBS, FCPS (Med), FCPS (Critical Care)
Consultant Internal Medicine
Dr. Tahir Iqbal
MBBS, FCPS, MCPS
Consultant Internal Medicine
Dr. Tehzeeb Zehra
MBBS, FCPS
Consultant Internal Medicine
Dr. Naheed Gul
MBBS, FCPS
Consultant Internal Medicine
Dr. Nadia Saeed
MBBS, FRCP, MRCP
Consultant Internal Medicine
Dr. Farah Khurshid
MBBS, ABIM
Consultant Internal Medicine
Dr. Ayesha Jamal
MBBS, DABIM
Consultant Internal Medicine
Dr. Majid Khan
MBBS, MRCP (UK), CCT (UK)
Consultant Internal Medicine
Dr. Wasib Ishtiaq
MBBS, FCPS
Consultant Internal Medicine
Dr. Abid Ilyas
MBBS, FCPS
Consultant Internal Medicine
Dr. Shayasta Shaheen Mufti
MBBS, DABIM
Associate Consultant Internal Medicine
Dr. Rahila Aamir
MBBS, FCPS
Associate Consultant  Internal Medicine
Dr. Faryal Shoaib
MBBS, FCPS, MRCP
Consultant Internal Medicine
Dr. Asad Ullah
MBBS, DABIM
Associate Consultant Medical Specialist