Nephrology & Dialysis
Nephrology is a subspecialty of medicine that concentrates on the investigation and management of normal kidney function and kidney diseases, including acute and chronic renal failure, electrolyte imbalance, hypertension, renal stones, protein, urea, hematuria, etc. It also deals with systemic conditions that affect the kidney such as diabetes and autoimmune disorders.
The key function of the kidneys focuses on the filtration of waste materials, regulating minerals from the blood, and maintaining the fluid balance of the body. Another important function of the kidneys is the production of hormones that regulate blood pressure and produce red blood cells. In the event that they are no longer capable of performing these vital functions, accumulation of waste material and fluid imbalances, among other problems arise, leading to life-threatening health conditions.
Shifa Nephrology & Dialysis center is at the forefront of serving patients with kidney diseases, providing personalized and integrated care for acute and chronic kidney diseases, hypertension, end-stage renal disease, etc.
Or Dial 051 846 4646 from your Smartphone.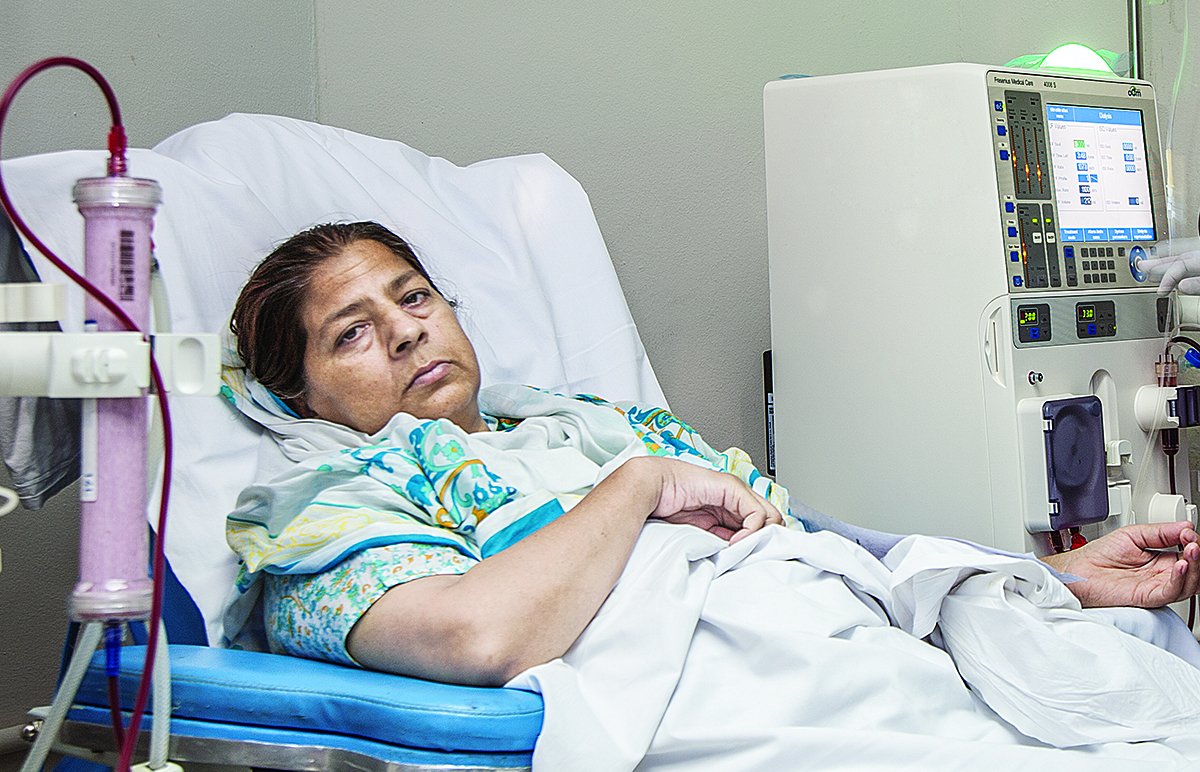 Shifa Department of Nephrology
The department strives to provide the best possible medical care by trained and board-certified nephrologists. The primary focus of the Nephrology Department is to provide unparalleled clinical services in combination with world-class research and training.
The department offers services ranging from procedures, i.e., renal biopsy to therapeutic modalities including dialysis (acute and chronic) and renal transplantation.
Round the clock dialysis services in outpatient, ER, and inpatient
A team of trained and experienced dialysis staff
Kidney biopsy
Permanent dialysis access like Arteriovenous fistula and grafts
Expertise in water and electrolyte imbalance management
Chronic Kidney Disease (CKD) management
Continuous Renal Replacement Therapy (CRRT) for critically ill patients
Living donor kidney transplantation (Click for details)
Comprehensive training program to train new dialysis technicians
Active fellowship program (FCPS) recognized by CPSP Pakistan
Dialysis center at G-10 Markaz, Islamabad
We have some of the best nephrologists (kidney specialists) in Islamabad on our rosters, the list follows as: 
Dr. Syed Farhat Abbas
MBBS, FCPS
Consultant Nephrologist
Dr. Syed Nayer Mahmud
MD, DABIM
Consultant Nephrologist
Dr. Khawaja Sayeed Ahmed
MBBS
Consultant Nephrologist
Dr. Danyal Hassan
MBBS, DABIM, DAB (Nephrology)
Consultant Nephrologist
Dr. Momena Manzoor
MBBS, FACP (Nephrology)
Associate Consultant Nephrologist
Dr. Kiran Khurshid
MBBS,DAB(Med), DAB (Nephrology)
Consultant Nephrologist
Dr. Fareeha Khalil
MBBS, DABN
Associate Consultant Nephrologist