Neurosurgery
Neurosurgery is a specialty related to the diagnosis and treatment of patients with injury to, or diseases/disorders of the brain, spinal cord and spinal column, and peripheral nerves within all parts of the body. The specialty of neurosurgical care includes both adult and pediatric patients. Dependent upon the nature of the injury or disease a neurological surgeon may provide surgical and/or non-surgical care.
Shifa Department of Neurosurgery provides services of a qualified team of neurosurgeons having vast experience in dealing with brain tumors, spinal procedures, and vascular and endoscopic procedures. The department provides high-quality care for neurosurgical trauma patients, high-quality equipment for spinal fixation, and state-of-the-art neuro-monitoring facilities. The neurology department compliments the Neurosurgery team and it is through this harmonized system that the best possible care is provided to the patients as per international standards.
Or Dial 051 846 4646 from your Smartphone.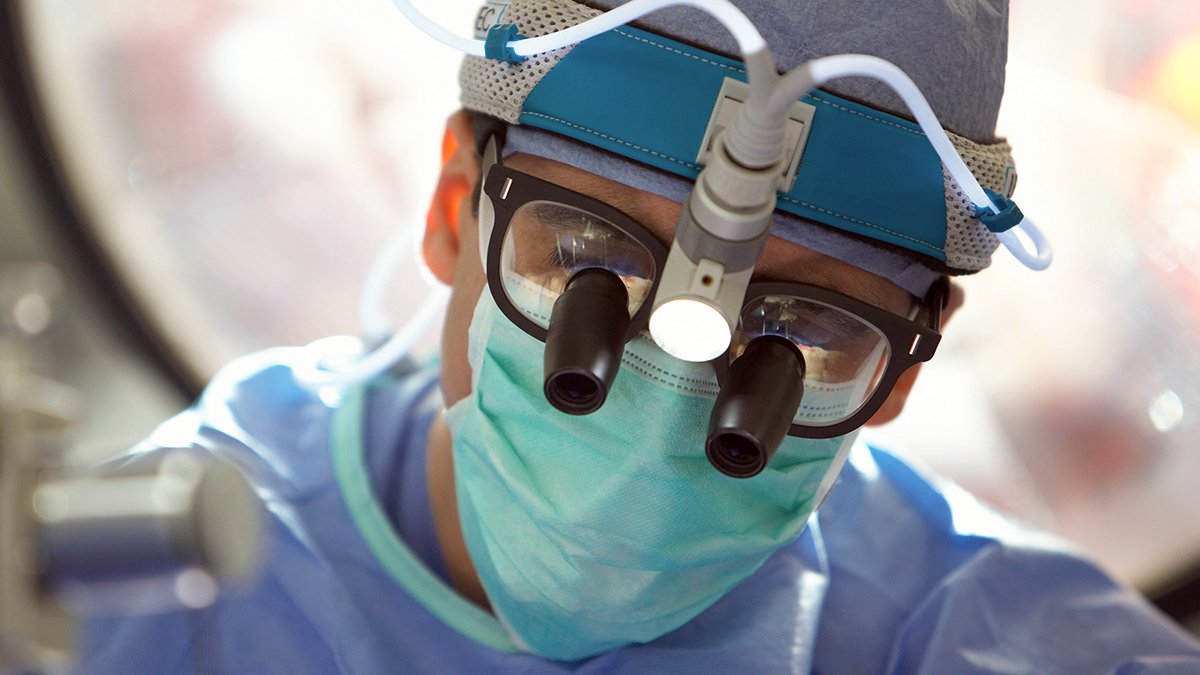 Shifa Department of Neurosurgery
Shifa's Neurosurgery department has been continuously taking initiatives to pace up with the latest technological advancements in the field of neurosurgery. The department is a well-equipped and modern facility with recent additions of neuro-navigation system, top-of-the-range microscope, and neuro-endoscope, etc. The integration of microscope with neuro-navigator and neuro-endoscope will further improve outcomes and results of brain and spine tumor surgeries as per international standards. Other benefits include faster patient recovery with a small incision, lesser chances of infection and pain, and ensuring shorter hospital stays.
Shifa Neurosurgery Department provides services of qualified and experienced neurosurgeons to treat and manage:
Complex spinal surgery
Vascular surgery
Endoscopic/microscopic pituitary tumor surgery
Endoscopic lumbar disc surgery
Brain tumor surgeries using microscopic & neuronavigation
Endoscopic Brain tumor surgeries
Endoscopic 3rd ventriculotomy for hydrocephalus
Microscopic Spinal tumor surgeries
Spinal stabilization Procedures
Serving patients in need of different neurosurgeries, our neurosurgery department is one of the busiest departments at Shifa International Hospital.
The department is playing a vital role in managing neurosurgical trauma, tumors, infections, congenital anomalies, and rare entities like craniocervical fixations, odontoid fixation by "LAG" screw, and clipping of aneurysm. We are fully equipped with highly skilled Neurosurgeons and Operation theater staff. Surgical Intensive Care Unit (SICU) and neuro step-down facilities are available for taking care of critical and post-operative patients. Availability of the latest equipment in our ORs qualifies us to take on complicated cases, and perform advanced surgeries.
Trauma Services

We maintain a 24-hour emergency service with complete coverage of all sorts of head injuries and spinal injuries. The outcome of trauma service resides in the earliest possible diagnosis and treatment. Because of the availability of 24-hour Brain scan service, we treat our patients with utmost urgency and the outcome of such endeavors is comparable to any other trauma service around the world. Our head injury patients are benefited not only by the rapidity of our clinical intervention but also by the magnificent postoperative care provided with the help of a state-of-the-art intensive care unit with intracranial pressure monitoring and ventilatory support which can make a difference between life and death.
Brain & Spinal Cord Tumor Service

We are geared with the capacity to provide excision of all sorts of brain and spinal cord tumors with preservation of normal functions to the best of our abilities. We are helped in this effort by pre-operative somatosensory evoked potential monitoring and brain mapping technology with state of an art neuronavigation machine (S-8). which helps preserve the normal brain from a pathological tumor. Our latest Leica microscope is equipped with florescin injection for maximum resection in high-grade glioma, we have started Awake craniotomy for safer resection for a tumor in speech and motor strip areas. We also have CUSA for safe tumor resection. We are also using the latest C-arm for the correct level surgery of spinal pathologies. We are also helped by the histopathological laboratory, which provides immediately frozen sectioning of biopsy specimens, which also helps in the complete clearance of the tumor residues. We are further helped by in-house scanning in the immediate postoperative period, which keeps the postoperative complications to the bare minimum. In the immediate postoperative period, the presence of a world standard I.C.U. with invasive monitoring of intracranial pressure, continuous MAR monitoring, and arterial blood gases serve as additional tools for patient care.
Vascular Service

We have a complete set of aneurysm clips and we perform surgery for all sorts of intracranial hemorrhages, may it be spontaneous or traumatic.  We are managing patients with intracerebral bleed due to AVM, hypertension, or Aneurysm. We have the facility to pre-operatively embolize AVM, and tumors for decreasing blood loss. We are clipping all kinds of difficult aneurysms here successfully.
Pain Control Service

We provide surgical relief to different facial pains, trigeminal neuralgia, and glossopharyngeal neuralgia in addition to non-surgical interventions, which include injection of nerves.
Cranial & Spinal Endoscopy

We have recently obtained a modern endoscope, which helps us in minimally invasive neurosurgery. By Endoscope, we can perform different procedures like treating hydrocephalus in children, removing clots from deeper parts of the brain, and taking biopsies from deep-seated tumors with minimal brain handling. An endoscope is also helpful in spinal surgeries for tracing any piece of tissue from a ruptured disc, which has moved away from the site of surgery.
Epilepsy Surgery

In selected patients, surgical treatment of epilepsy surgery will be available in a short time. We are working on the arrival of certain instruments, which will be available in a short time (within weeks).
Pediatric Neurosurgery Service

We provide state-of-the-art service pediatric Neuro Endoscopy for hydrocephalus along with surgical treatment for childhood disorders including craniostenosis, large head for age, myelomeningocele, and developmental defects in spinal cord closure.
Skull Base & Spinal Surgery Service

In this, we provide surgical excision for deep-seated skull base tumors. Cervical and lumbar spine plating, disc excision, and tumor excision are also being provided.
Prof. Dr. Muhammad Nadeem
MBBS, FCPS
Consultant Neurosurgeon
Dr. Syed Shahid Ahmed Shah
MBBS, FCPS
Consultant Neurosurgeon
Dr. Muhammad Imran Bhatti
MBBS, FRCS
Consultant Neurosurgeon