Obstetrics and Gynecology
Obstetrics and gynecology is the branch of medicine that comprises two subspecialties i.e. obstetrics and gynecology. Obstetrics involves the care and treatment of medical conditions, complications, and diseases during the period of pregnancy, childbirth and postpartum. Gynecology is its branch that covers the general health of the female reproductive system (vagina, ovaries, uterus, and breasts), and associated diseases such as PCOS, uterine fibroids, endometriosis, etc.
The female reproductive system is a complex organ system capable of growing a new life. Maintaining its health is imperative, not only for reproductive purposes but also for the overall health of the female body. The human body is an interlinked system, with each unit affecting the entire performance of the body. Hormones produced by the female reproductive system not only play a vital role in the cycle of reproduction and development of female sex characteristics during puberty but also perform other key functions such as retaining calcium in bones and promoting hair growth.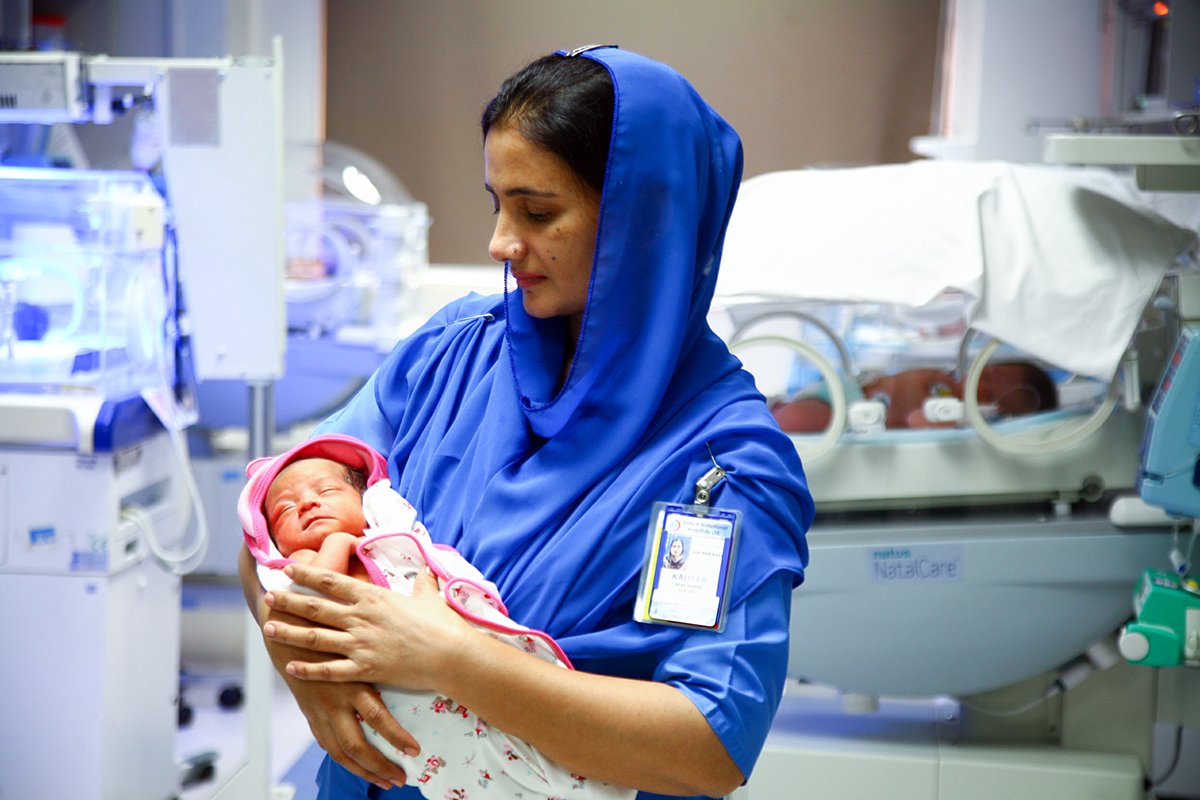 Shifa Department of Obstetrics and Gynecology
Shifa department of Obstetrics and Gynecology provides services of a highly qualified and seasoned faculty in Obs/ Gyne and has become one of the most sought after destination for patients looking for quality mother and child health services.
The department offers a wide range of services for;
All major advanced conventional surgeries and also have a full range of endoscopic surgeries (laparoscopy, hysterectomy)
Fluoroscopy of fallopian tubes and mammography
The department is backed by the Pediatric team which has hi-tech neonatal ventilators
The department offers epidural analgesia, and antenatal/ intranatal fetal monitoring 24/7
Detection of various congenital and genetic problems in the fetus through Chorionic Villous Sampling.
Management of both normal and complicated pregnancies
Normal labor/assisted deliveries
Cesarean sections
Major and minor gynecological surgical procedures
Fluoroscopy of fallopian tubes
Mammography
A Colposcopy procedure room with the latest machine for cervical cancer screenings
Diagnosis of Uterine Fibroids by MRI/CT and treatment by Uterine Fibroid Embolization procedure
Family planning
Infertility treatments
Dr. Mah Parveen Qazi
MBBS, MRCOG (UK), FRCOG (UK)
Consultant Gynecologist & Obstetrics
Dr. Huma Tasleem
MBBS, FCPS, MCPS
Consultant Gynecologist & Obstetrics
Dr. Shazia Fakhar
MBBS, FCPS, DGO, F.MAS, D.MAS
Consultant Gynecologist & Obstetrics
Dr. Shaheen Ashraf
MBBS, MRCOG(UK), RDMS, RDCS(USA), MUSP
Consultant Gynecologist & Obstetrics
Dr. Tasneem Akhtar
MBBS, FCPS, MCPS
Consultant Gynecologist & Obstetrics
Dr. Shahnaz Nawaz
MBBS, MRCOG (UK), FRCOG (UK)
Consultant Gynecologist & Obstetrics
Dr. Iram Rabbani
MBBS, MRCOG, DFFP, BSCCP, FRCOG/RCR
Consultant Gynecologist & Obstetrics
Dr. Nabia Tariq
MBBS, DGO, FCPS
Consultant Gynecologist & Obstetrics
Dr. Ameena Shah
MBBS,FCPS
Consultant Gynecologist & Obstetrics
Dr. Gulshan Ara Saeed
MBBS,FCPS, MCPS
Consultant Gynecologist & Obstetrics
Dr. Ghazala Mahmud
FCPS, MCPS, MRCOG
Consultant Gynecologist & Obstetrics
Dr. Raazia Tanveer
MBBS, FCPS, MRCOG (UK), FRCOG (UK)
Consultant Gynecologist & Obstetrics