Pediatric Surgery
Pediatric surgery is a subspecialty of general surgery that deals with the diagnosis, treatment, and specifically the surgical care of children from their infancy to their teenage years. A pediatric surgeon is specially trained to operate on infants, children, and young adults.
Children undergoing surgeries are a delicate matter for both the patients' health and family members' emotions. Shifa International Hospital is offering pediatric surgeries such as minor, moderate, and major surgeries and management of complicated cases in newborn babies, infants, and children up till adolescent age. The team is qualified and experienced to provide the best possible care for your loved ones."
Or Dial 051 846 4646 from your Smartphone.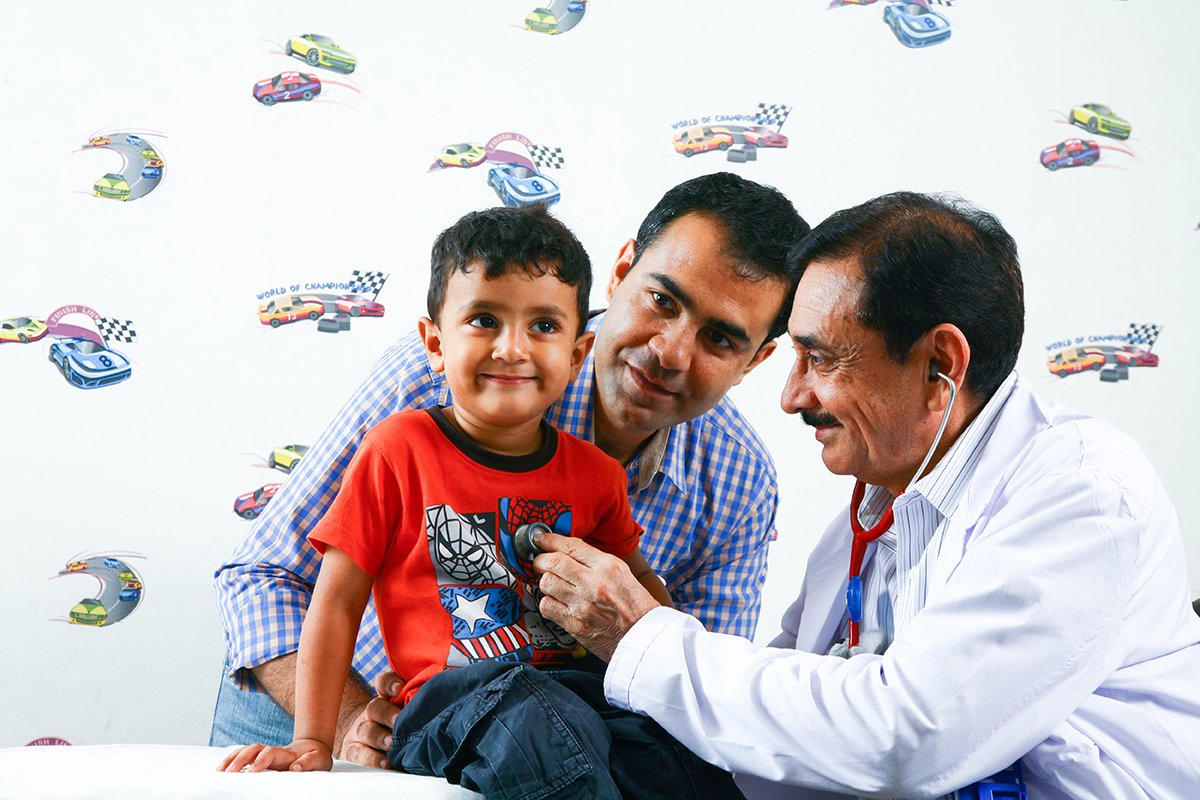 Shifa Department of Pediatric Surgery
At Shifa International hospital, our pediatric surgeons care for infants, children, and young adults and are specially trained to operate on patients with common and complex surgical needs. The department offers advanced surgical treatment options for all kinds of congenital & acquired diseases & disorders in children, infants, and adolescents such as gastrointestinal problems, thoracic diseases, urological problems, birth defects, solid tumors, etc.
Our highly qualified team of pediatric surgeons possesses vast experience in performing surgical treatments in pediatrics and is supported by dedicated nursing and other medical staff to ensure the best outcome. The services include diagnosis, consultation, management, and follow-up care administered by a highly experienced team of pediatric surgeons and 24-hour emergency support by a multidisciplinary team of professionals.
Circumcision.
Release of tongue-tie.
Hernia repair.
Correction of undescended testes.
Hypospadias repair.
Cleft lip repair.
Cleft palate repair.
All types of abdominal surgeries and thoracic surgeries
Other major and minor procedures for children.
Correction of congenital defects.
All types of neonatal surgeries
Minor, major procedures for children
Dealing with complicated surgical patients (children)
Dr. Anwar-Ul-Haq
MBBS, FCPS
Consultant Pediatric Surgeon
Dr. Rehan E Kibria
MBBS, FCPS
Consultant Pediatric Surgeon