Plastic Surgery
RECONSTRUCTIVE & AESTHETIC PLASTIC SURGERY
Plastic surgery is a surgical specialty that is dedicated to the reconstruction of facial and body defects due to birth disorders, trauma, burns, and other diseases. Plastic surgery is also involved with the enhancement of the appearance of a person through Cosmetic Surgery.
SHIFA PLASTIC SURGERY CLINIC
Shifa Plastic Surgery Clinic provides a wide range of reconstructive & cosmetic, congenital or acquired abnormalities, shape, and functional deficiencies/ deformities procedures under the supervision of a highly qualified and trained team of plastic surgeons. The facility is well equipped to handle difficult cases that require complex reconstruction, often necessitating Microvascular Tissue Transplantation (Free flaps). The department is also recognized for a full-time residency program in plastic and reconstructive surgery by the College of Physicians and Surgeons of Pakistan since January 2010.
Or Dial 051 846 4646 from your Smartphone.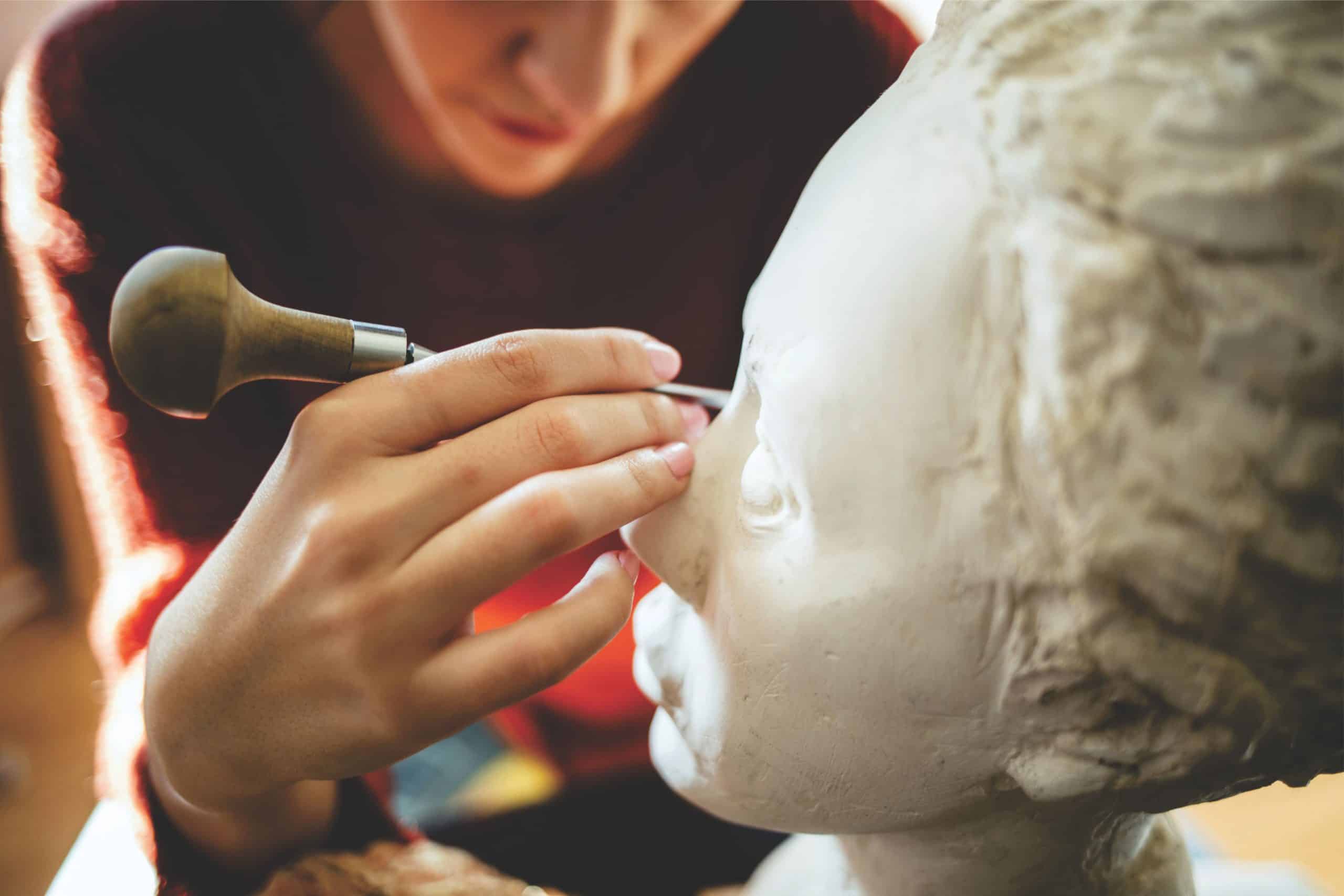 WHY CHOOSE US

Shifa International Hospital brings together the advanced training and experience of professionally trained plastic surgeons and estheticians who are committed to all aspects of your appearance and beauty. Patients who undergo plastic surgery can look forward to gaining self-confidence and a sense of well-being from looking, feeling, and functioning at their best.
WE OFFER
A multi-disciplinary team of doctors catering to all your healthcare needs
Highly experienced and qualified team of reconstructive & aesthetic plastic surgery
Trained & knowledgeable nursing team and staff
State of the art surgery center, equipped with the latest operating rooms, post-surgery care unit, ICU, etc.
Most advanced lab & radiology diagnostic services
RHINOPLASTY
Plastic surgery on the nose, known familiarly as a nose job. Rhinoplasty is a facial cosmetic procedure that is usually performed to enhance the appearance of the nose. During this type of rhinoplasty, the nasal cartilage and bones are modified, or tissue is added. Rhinoplasty is also performed to repair nasal fractures and other structural problems. In these cases, the goal is to restore a pre-injury appearance or to create a normal appearance.
PROCEDURE HIGHLIGHTS:
5 – hour surgery with general anesthesia
One day hospital stay
If nose packing is done, they are removed on the 3rd day
Stitches are removed on the 5th day
The cast on the nose is removed or changed on the 7th day
8-9 day stay in the country is required
There will edema in the face and nose with some bruises for 2 weeks
The results will settle in 12 weeks
UPPER EYELID SURGERY
Upper eyelids begin to elongate and create skin folds drooping over the eyelashes usually after the age of 40. They may be associated with fat bulging in the inner side. Upper eyelid surgery is one of the first aesthetic procedures required both in women and men. It is a pretty simple operation that can be done under local anesthesia and on an outpatient basis. It has very little downtime, very few complications, and almost no scarring!
PROCEDURE HIGHLIGHTS:
45-minute surgery
Local anesthesia (with sedation if required)
Same day hospital discharge
Stitches are removed on the 4th day
3 to 5 day stay in the country is adequate
There will be slight edema and some bruises for 2 weeks
The results will settle in 6 weeks
The scar stays in the lid fold so it is not visible
LOWER EYELID SURGERY
Lower eyelids develop puffiness towards the end of their thirties and then become more troublesome with the descent of the midface after 40 years of age. The tear trough formed is the stigma of middle age! Lower eyelid surgery should be performed by skilled surgeons. At times the physician may suggest a midface lift combined with lower lid blepharoplasty. If there is only fat bulging with no skin excess, incision (the cut) can be made from inside the lower lid leaving no scars. If there is skin excess in the lower lid and it needs to be removed the incision is done just below the lash line leaving a very faint scar.
PROCEDURE HIGHLIGHTS
90-minute surgery
Performed under either local or general anesthesia
1-day hospital stay is recommended
Stitches are removed on the 4th day
3 to 5 day stay in the country is adequate
There will be slight edema and some bruising for 2 weeks
The results will settle in 6 weeks
FACELIFT
The face loosens and sags down after 40 years of age. First, the eyebrows come down, then the midface drops around the nose creating tear trough lines under the eyes and folds between the cheeks and lips. If left untouched drooping folds occur on both sides of the mouth on the chin. The facelift procedure is not a single operation, but the name of a group of surgical techniques that redrapes the faces in an upward vector. The technique is chosen according to the patient's needs. For patients in their 40s, a midface lift can be performed endoscopically together with a brow lift, or from the lower eyelids during a lower lid blepharoplasty. For over the 50s a full facelift is required with incisions (cuts) passing in front of the ears, as the jaw and neck have to be addressed.
PROCEDURE HIGHLIGHTS:
5-hour surgery with general anesthesia
2-day hospital stay
Smoking should be avoided 2 weeks prior to surgery
Stitches are removed on the 5th day
7-9 day stay in the country is necessary
There will be some edema & bruises for 2 weeks
The results will settle in 6 weeks
ABDOMINOPLASTY
The belly may enlarge due to weight gain and pregnancy. The muscles in the belly may also get loosened and sometimes separated from each other in the midline. With abdominoplasty operation, the skin and fat tissue between the navel and pubic area may be completely removed and the abdomen can be tightened.
PROCEDURE HIGHLIGHTS
3- hour surgery
General anesthesia
One day hospital stay
Usually, no stitches to remove
5 to 6 days stay in the country is adequate
A special corset should be used for 3 weeks
Results will settle in 6 weeks
There will be drains (small silicone tubes draining the blood out) for 2-4 days
LASER LIPOSUCTION COSMETIC SURGERY
Laser Liposuction (also known as Laser Liposculpture) is a new cosmetic surgery procedure that is effective to remove body fat, without requiring a hospital stay (daycare procedure). This technique uses a laser to break up fat before its removal from the body which reduces the need for harsh suction.
PROCEDURE HIGHLIGHTS
1-5- hour surgery (Approx)
Local anesthesia or general anesthesia
Bruises & edema may last for a few weeks
4 days stay in the country is adequate
One day hospital stay
A special corset should be worn for 3 weeks
Results will settle in 2 months
Cynosure Triplex 1064nm – 1319 nm – 1440 nm laser is used
BOTOX/ FILLERS
The mimic muscle in our faces makes facial expressions possible to convey our feelings. However, some of these muscles may begin to function at a subconscious level with aging. A typical example is the frowning lines. The transverse lines in the forehead, lines around the eyes (goose feet), downward lines around the corner of the mouth (Marionette lines), and the vertical folds in the neck are other examples. Botulinum toxin can locally and temporarily block the action of mimic muscles when it is injected. If botulinum toxin application is done correctly, the facial expression may change towards a restful and contented look. It can be used to elevate the eyebrows and to sharpen the neck's contour (Nefertiti Lift).
PROCEDURE HIGHLIGHTS
15-minute intervention No anesthesia is required
Can be performed on an outpatient basis
The patient may return on the same day
Should be repeated every 5 months
The effect will start on the third day and settle on 7th day
HEAD & NECK RECONSTRUCTIVE SURGERY
Reconstructive surgery in the head and neck areas can correct congenital deformities, traumatic injuries, and repair following cancer removal. This specialty has the aim of restoring the facial appearance and preserving speech, swallowing, and chewing function in patients treated for head and neck cancer. Advance microsurgery and flap reconstruction techniques are used that can help many patients after they have had tumors of the head and neck removed. Free flap reconstruction is a technique of tissue transplantation from another part of the body to the head and neck. It is a technically demanding procedure that requires suturing small blood vessels with a diameter of 2 to 4 mm.
PROCEDURE HIGHLIGHTS
6 to 8 hour's surgery
2 days stay in the intensive care unit
5 to 7 days stay in a regular hospital room
Healing of incisions takes usually 6 weeks
Surgery leaves scars
Flap loss or skin loss may occur
Smoking & obesity delay the healing process
RECONSTRUCTION SURGERY after SKIN CANCER
Skin Cancer: Depending on the type of skin cancer and how much skin and tissue around cancer needs to be removed, doctors may recommend reconstructive surgery to replace the skin and tissue and to minimize scarring. This may include Mohs surgery (Micrographic Surgery), which is known as the most effective treatment for most types of skin cancer. This procedure removes the cancerous tissue and minimizes the loss of healthy tissue. After having Mohs surgery to remove a skin cancer lesion, your surgeon may perform a simple closure himself or you may recommend post-Mohs reconstructive surgery. This type of reconstructive plastic surgery can be performed immediately after any skin-cancer lesions are removed
PROCEDURE HIGHLIGHTS
1 to 2 weeks of hospital stay
4 to 6 weeks are usually required for the wound to heal
Depending on the stage, additional treatments may be needed for skin cancer such as Immunotherapy,
Targeted therapy, Chemotherapy & Radiation therapy
The wound is closed with sutures (stitches)
BREAST RECONSTRUCTIVE SURGERY
Women who have surgery as part of their breast cancer treatment may choose breast reconstruction surgery to rebuild the shape and look of the breast. Breast reconstruction generally falls into two categories: implant-based reconstruction or flap reconstruction. Implant reconstruction relies on breast implants to help form a new breast mound. Flap (or autologous) reconstruction uses the patient's tissue from another part of the body to form a new breast.
PROCEDURE HIGHLIGHTS
1 to 6 hours surgery with anesthesia
1 to 2 days of hospital stay
Flap procedures may require a hospital stay of 5 to 6 days
Bruising & swelling is normal
Results will settle in 6 to 8 weeks
CLEFT LIP & CLEFT PALATE REPAIR
Cleft lip and cleft palate are congenital birth defects of mouth and lip mostly in form of openings or splits in the upper lip, the roof of the mouth, and both as well. This occurs when the process of development of the facial structure of an unborn child is not completed properly. Cleft Lip & Cleft Palate Repair is a common occurrence and can be successfully corrected through surgery enabling a normal function of lip and mouth along with achieving a normal appearance for patients.
PROCEDURE HIGHLIGHTS
Surgery requires general anesthesia
It takes about 2–3 hours
1 or 2 days in the hospital
Stitches will dissolve on their own
HAND SURGERY
Hand trauma encompasses a wide range of problems, including amputations, lacerations, nerve injuries and fractures. Because the hand is critical to daily activity and work, restoration of normal function as soon as possible is important to every patient. UCSF surgeons perform a wide range of hand procedures including replantation and microsurgery to give every patient the best possible outcome. In addition to trauma, other hand conditions may affect function as well – these include congenital abnormalities, sometimes with missing thumb or other fingers, and problems of aging such as rheumatoid arthritis.
PROCEDURE HIGHLIGHTS
Local anesthesia or general anesthesia
Incisions need to be closed with removable sutures or non-removable sutures
Results of hand surgery will appear gradually as swelling subsides
Final outcome may not be realized for several months
FACIAL FRACTURES AND INJURIES
Reconstructive surgery is performed on abnormal structures on the neck, face, and head. In most cases, these abnormalities are caused by disease, birth defects, infection, trauma, and injury. This type of procedure is typically performed to improve function. However, reconstructive surgery is also useful for improving the quality of life by repairing the function that has been affected as well as restoring a normal appearance. It is important to note that traumatic facial fractures commonly involve the brow, eye socket, jawbone, and cheekbone. Reconstructive surgery realigns the bone segments and improves fixation for successful healing.
PROCEDURE HIGHLIGHTS
4 to 12 hour's surgery
2 days stay in the intensive care unit
1 week stay in a regular hospital room before discharge
The healing process may take 6 weeks or more
Initial discomfort, bruising and swelling are expected
LIMB SALVAGE AND AMPUTATION RECONSTRUCTION SURGERY
Traumatic injuries and diabetic foot disease are some of the things that can put people at risk of losing their arms, legs, feet, hands, fingers, and toes either completely or partially. Limb salvage helps in removing a tumor in a limb (arm or leg) without removing the whole limb. The bone and tissue around the tumor may also be removed, and an implant may be used to replace the part of the limb removed. Limb salvage has greatly helped individuals who are affected by malignant tumors from the neck to the hand and from the pelvis to the foot. Limb-salvage surgery helps to save the use and appearance of the limb. It is also known as limb-sparing surgery.
PROCEDURE HIGHLIGHTS
It is a major operation with a long recovery period
The continuation of chemotherapy after surgery also prolongs the recovery period
Wound healing takes about two weeks
Mostly physical therapy starts about 4 to 6 months after the surgery
To view our Plastic Surgery team click here