Department of Radiology (Diagnostic & Interventional Radiology)
Department of Radiology hosts internationally experienced doctors and skilled technologists to provide the best quality imaging, diagnostic, and treatment services in an efficient environment ensuring maximum care, patient safety for quicker recovery of the patients. The radiology department is fully integrated with the medical and surgical departments at Shifa International Hospital.
Shifa's Radiology department is also equipped with a state-of-the-art Interventional Radiology facility for minimally invasive treatments i.e. Uterine Fibroid Embolization, Prostate Artery Embolization, Fallopian Tube Recanalization and various other cancer and non-cancer treatments. Interventional Radiology uses advanced imaging (fluoroscopy, CT Scans, and MRI Scans) for interventions using various needles, catheters, balloons, and stents.
Or Dial 051 846 4646 from your Smartphone.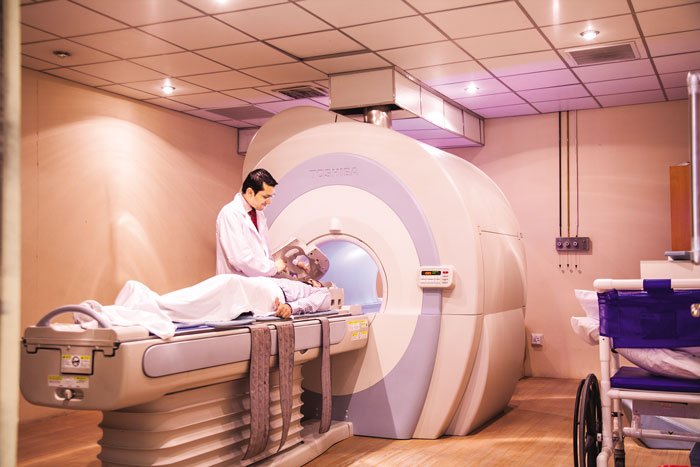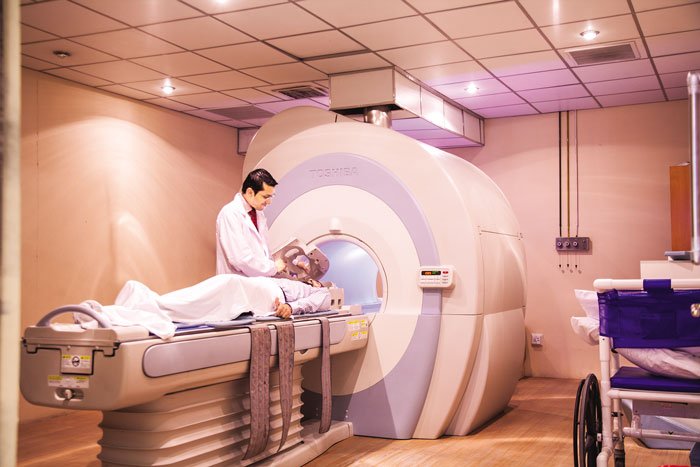 Doctors at Shifa Department of Radiology provide the highest quality diagnostic and treatment imaging services in a caring, safe and efficient environment that is enhanced by outstanding programs in research and education.
Our services are fully integrated with medical and surgical care. Our radiologists promptly coordinate imaging findings with your primary medical team, ensuring timely diagnosis and management. Our highly specialized teams perform and interpret countless examinations each year. This large number of cases, integrated with ongoing research and education, results in wide-ranging expertise in imaging and treatment.
Shifa International Hospital since 2007 has been providing state-of-the-art diagnostic imaging, minimally invasive procedures, and treatments that in the past required alternative treatment options.
By using the power of imaging (Ultrasound, X-Rays, CT Scans, MRI Scans, and other innovative methods), Interventional Radiologists can see inside your body and treat complex conditions with the help of the devices such as needles, catheters, balloons, and stents to open blocked blood vessels, blocked bleeding vessels, treatment of aneurysms, drain fluid collections, drain bile ducts, perform biopsies and treat many other conditions less invasively and with unprecedented precision. Interventional Radiologists use digital technology to make repairs in the body by making tiny or no incisions. Most Interventional Radiology procedures begin with the prick of a needle which is followed by the Interventional Radiologist guiding a thin wire into a blood vessel to reach and treat the source of the pain or disease. The Radiologist watches the inside of the body on monitor screens and uses the instruments accordingly. Interventional Radiology offers various advantages over traditional invasive procedures i.e. the risk of pain is minimum with no large scars and recovery time is also significantly reduced. Most I.R procedures are performed in OPD (same-day procedure) as moderate sedation or local anesthesia is offered.
Services Offered
Gynecology & Obstetrics
Uterine Fibroid Embolization
Fallopian Tube Recanalization for Infertility
Management of placental abnormalities during delivery (accrete, increta, percreta, previa)
Gonadal Vein Embolization for Pelvic Congestion Syndrome
Endocrine
Petrosal Sinus, Renal and Adrenal Venin sampling for Endocrine Tumors
Bariatric Gastric Embolization for Weight Loss
Trauma
Embolization for Hemorrhage Control Following Arterial or Visceral Injury
Respiratory
IVC Filter Placement
Embolization for Hemoptysis
Renal & Dialysis
Fistulogram and Fistuloplasty
Temporary and Long term Dialysis Access Catheters
Central Venous Angioplasty and Recanalization
Varicocele Embolization
Nephrostomy and Ureteric Stent Placement
Renal Angioplasty and Stenting including Transplant Kidneys
Vascular Disease
Thoracic and Abdominal Aortic Aneurysm Repair
Angioplasty and Stenting for Peripheral Vascular Disease
Venography for Upper and Lower Extremities
Peripheral Angiography using Carbon Dioxide for Impaired Renal Function.
Venous Angioplasty, Stenting and Recanalization
Intravascular Foreign Body Retrieval
Miscellaneous
Gastroenterological
Gastrostomy and Gastrojejunostomy placement
Visceral Angiography, Angioplasty, and Stenting
Cyst Ablation for Hydatid Disease
Oncological
TACE – Transarterial Chemoembolization for Liver Cancer and Metastatic Disease
RFA – Radiofrequency Ablation of Lung, Liver, and Renal Tumors
PEI – Percutaneous Ethanol Injection
PORT – A cath Insertion for Chemotherapy
Tunneled and non-tunneled Central Venous Access
CT Guided Nerve Block
Hepatobiliary
Cholangiography and PTBD TIPS Transjugular Portosystemic Shunt Placement
Neurological
Cerebral Mechanic Thrombectomy for Acute Stroke
Cerebral Angiography
Fluoroscopy
Our technologists and radiologists are highly trained in obtaining optimum fluoroscopic images using minimum possible radiation exposure.
Fluoroscopy uses continuous x-ray beam to diagnose various pathologies like cause of swallowing difficulty, urine outflow obstruction,  fallopian tube blockage and site of perforation, to name a few.
Services:
Barium swallow
Barium meal and follow through
Barium enema
Hysterosalpingiogram
Micturating cystogram
Anterior and posterior urethrogram
Loopogram
Other services offered by the Department are as follows;
Dr. Mohammad Yousaf Chaudhary
MBBS, DABR (USA)
Consultant Radiologist
Dr.  Atif Rana
MBBS, DABR (USA)
Consultant Radiologist
Dr.  Rashed Nazir
MBBS, FCPS
Consultant Radiologist
Dr.  Zahid Amin Khan
MRCS (UK), FRCR (UK), EBIR, CCT(UK)
Consultant Radiologist
Dr. Jamshaid Anwar
FRCR (UK), EBIR, CCT (UK), MRCS (Ed)
Consultant Radiologist
Dr.  Sanam Yasir
MBBS, FCPS
Consultant Radiologist
Dr.  Madiha Saeed Wahla
MBBS, MCPS, FCPS
Consultant Radiologist
Dr.  Salma Gul
MBBS, FRCS
Consultant Radiologist
Dr. Sana Saeed
MBBS, FCPS
Consultant Radiologist
Dr.  Arsalla Naveed
MBBS, FCPS
Consultant Radiologist
Dr.  Sajida Shah
MBBS, FCPS
Consultant Radiologist
Dr.  Kiran Ali Mian
MBBS, FCPS
Consultant Radiologist
Dr. Saira Afeef Zia
MBBS, FCPS
Consultant Radiologist
Dr. Muhammad Usman
MBBS, FCPS
Associate Consultant Radiologist
Dr. Samina Akhtar
MBBS, FCPS
Associate Consultant Radiologist
Dr. Hooran Tariq
MBBS, FCPS
Assistant Consultant Radiologist
Dr. Laiba Masood  
MBBS, FCPS
Assistant Consultant Radiologist