HEALTHCARE QUALITY & HOSPITAL ADMINISTRATION FELLOWSHIP PROGRAM
Shifa International Hospitals Ltd. delivers continuous commitment towards improving patient safety and quality in healthcare. Shifa International Hospital Ltd. is a Joint Commission International Accredited Quaternary-care healthcare entity based in Islamabad, Pakistan. It offers comprehensive diagnostic facilities, outpatient clinics and inpatient services in 30+ medical & surgical specialties.
Shifa International Hospitals Ltd. proudly stands as a symbol of quality healthcare. The short history of Shifa has witnessed rare dedication and devotion of its staff at every level. Training and education and continuous improvement of the staff was among one of the goals that led to establishment of Medical college, Technical teaching institute and other training programs.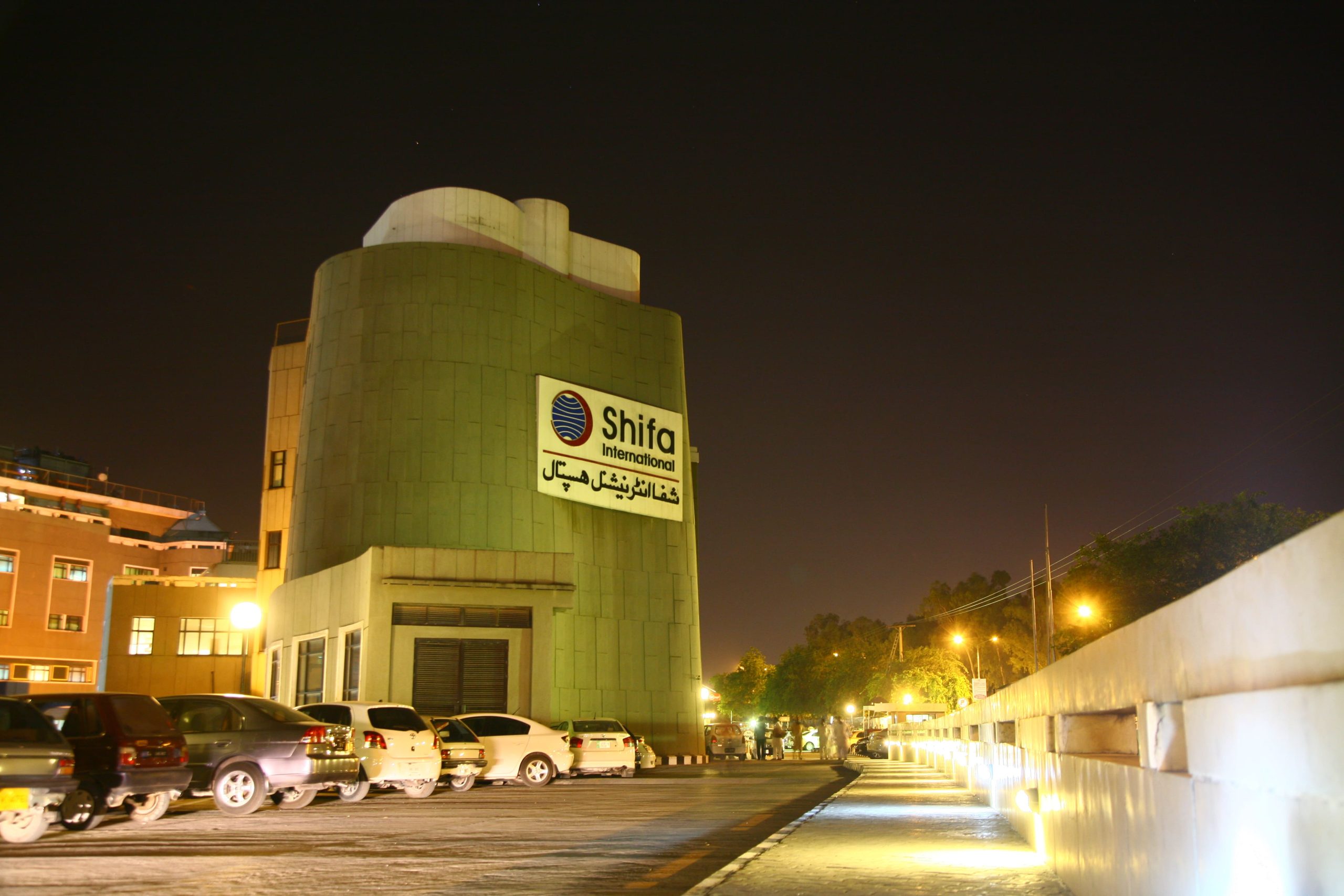 As a regions leader in delivering quality and safe healthcare services to the population, the hospital introduced one of its kind fellowship program to further polish the skill set of healthcare management professionals in areas of quality and hospital administration.
Fellowship in Healthcare Quality and Hospital Administration program spans over 12 months, delivered through a comprehensive curriculum designed to build an exclusive national network of thought leaders who will lead quality and safety transformation in their systems and beyond.
Fellowship in Healthcare Quality and Hospital Administration offers a unique opportunity to acquire knowledge related to the processes and workflow of a healthcare organization's functions, along with ensuring quality and safety at each step. The program will also equip the participants on strategic leadership, management, standardization and workflow across healthcare organization.
Our Vision & Mission
Vision
To develop a workforce in health care that is equipped to take the leadership position and is able to deliver quality healthcare services for all.
Mission
To implement a comprehensive academic program that entails essential knowledge of clinical and administrative routines in health care settings and provides the learner with a unique opportunity to get hands-on experience of the core operations in a tertiary care hospital.
Program Objectives
Upon completion of the program, the participants will be able to:
Lead strategic quality improvement in the field of healthcare, while fostering a culture of safety.
Measure, interpret and communicate substantial healthcare outcomes.
Identify and assess the healthcare challenges, and address them through evidence-based best practices and data-driven solutions.
Develop, implement and monitor substantial quality improvement initiatives, that are sustainable within defined resources.
Program Outcomes
Graduates will be well equipped and knowledgeable enough to pursue top leadership roles in the following fields of the healthcare industry:
Quality Assurance
Total Quality Management
Patient Safety
Clinical Risk Management
Medical Staff Affairs
Information Management
Human Resource Management
Operations
Program Benefits
Additionally, the participants will get the unique opportunity to achieve the following benefits:
A hands-on learning model that combines concrete theory with applied learning, designed to accelerate ascent to healthcare leadership roles.
A close-up on all operational intricacies of healthcare quality and safety, with in-depth exposure to the best practices within the Shifa network of international hospitals.
A chance to work with and learn from the distinguished faculty who are recognized leaders in the nation's most prestigious healthcare systems.
Become a part of an accomplished community of professional peers that you can call upon long after the program ends.
A capstone quality improvement initiative that is aligned with the healthcare needs of today.
Quality & Patient Safety
The module is designed for clinicians and non-clinical administrators who are advocates of healthcare quality improvement, risk management, and patient safety. In order to maintain a smooth flow of current processes and to improve on existing opportunities it is important to have an understanding of quality functions.
Overview of the quality function to include selection of key performance indicators, data management, data analysis and its meaningful use for decision making at the Leadership Level. The participants will then be apprised of incident management as a tool for reporting patient safety issues in the hospital followed by the Plan, Do, Check and Act model as a tool for quality improvement. Overall, the module shall cover key aspects that a leader should know in order to maintain sound quality functions within their departments.
Strategic Leadership & Planning
In an ever evolving healthcare industry it is important to learn leadership concepts that are most relevant to safety and quality, as well as those required to drive meaningful change. The participants shall learn to initiate action in the current complex health care environment in which stakeholders have varying and often challenging needs. Foundational concepts include:
Change management
Negotiation and consensus building
Managing teams for improvement
Maintaining a culture of safety
Process Flow Management
The overview of processes of Outpatient Department, Admissions department and Central Command Room (CCR) along with Inpatient Department in health care facility including registration, appointment and consultation management.
The scope of departments covers the range of roles, functions, responsibilities, and activities required to provide consultations, admission, financial counselling, billing and discharge services.
The participants will learn functions of central command room that monitors and command most important processes of hospital in light of better patient experience and efficient care. Processes include patient admissions, discharges, surgeries, procedures, transfers with in the hospital, referrals and other related operations during patient stay in hospital. Almost all kinds of patient care departments work in coordination to work for quality, patient experience and patient timely facilitation.
Strategies & Innovation in Healthcare
In this age of Information and Technology, staying up to date with the current innovations is very important. Management Information System serves as the backbone of the organization by providing continuous integration of software and hardware services.
Software modules serving different areas include sensitive areas like Patient Registration, Appointment Scheduling, OPD Clinics, IPD Floors, OT, Pharmacy, Lab, HR and Home Health Services. Valuable data generated by modules is transformed into valuable information using Business Intelligence and Business Analysis and presented in form of dashboards and reports.
Another very important pillar of any health care facility is Facility Management (FM), ensuring smooth functioning of all operational departments by providing a safe, secure and healthy environment to all patients, visitors, staff and others.
Developing Staff & Organizational Potential
The participants will learn about strategic and coherent approach to support and develop potential of the hospital staff. The core Human Resource Functions are to provide quality human resources based on a broader range of experience, competence, qualification and technical / clinical skills and also to ensure employee engagement and motivation. Understanding of Training & Development requirements of clinical & non-clinical staff and online Learning Management System.
Module 1
MANAGEMENT OF PROCESS FLOW IN A HEALTHCARE ORGANIZATION
Out-Patient Department

In-Patient Department

Central Command Room

Diagnostics-Including Lab and Radiology

Utilization Management

Nursing
Module 2
QUALITY AND PATIENT SAFETY IN HEALTH CARE
Quality Improvement & Safety

Medical Staff Affairs (Clinical)

Clinical Risk Management

Emergency Department

Operating Room

Infection Control
Module 3
STRATEGIES AND INNOVATION IN HEALTHCARE FUNCTION
Medical Education

Medication Management

Supply Chain

Management Information System

Facility Management Division

Medical Records
Module 4
DEVELOPING HUMAN & ORGANIZATIONAL POTENTIAL IN HEALTHCARE
Human Resource

Marketing & Media

Food and Nutrition Safety Department

Patient Experience Department

Finance and corporate business development
Instructions for Applicants
Program Delivery
The Shifa International Hospitals Ltd. offers Fellowship Program in Healthcare Quality and Hospital Administration that is as of now delivered via onsite classes. The focus of which is to provide the fellows project based work, shadowing opportunities with department leaders, and networking opportunities.
Instructional Strategies
Diverse instructional strategies will be used in this program. Instructional strategies are tailored according to the content of the unit. Some of the instructional strategies include:
Large group interactive lectures
Presentations
Hands-on experience
Small group discussions
Real time rounds for operations
Discussion portals on LMS
Learning Resources and assignments will be uploaded on LMS.
Extensive Opportunities will be provided to learners to observe system-level executives at meetings and retreats throughout the fellowship program.
Who Can Apply?
This program is designed to create leaders equipped with the knowledge and understanding of quality and administration in healthcare.
If you are passionate and want to pursue a career in healthcare management and quality, then this is the perfect course for you.
Employees of Shifa International Hospital, aspiring to work in leadership positions can write to SIHL fellowship team at fellowship@shifa.com.pk
Instructions for Applicants
The Shifa International Hospital Administrative Fellowship is intended for post-graduates of MBBS/BDS/Nursing/MBA and other management domains. Candidates should be motivated and self-starting, adaptive to change, and possess excellent analytic and communication skills.
Prior to starting the fellowship program, interested applicants must have a master's degree from HEC recognized university in:
MBBS/BDS
Public Health (MPH)
Business Administration (MBA)
Or other Management related master's degree program
Intake Criteria
Nomination from Department Head for internal participants
Online application and interview of External participants
Psychometric and Analytic Entry Test
Interview with the Selection Panel.
Note: If two candidates from same department qualifies according to the admission criteria, the decision of the candidate to be enrolled in this program will be taken by the admission committee.
Exit Criteria
Exit Criteria includes the following
50% score in assessments of each unit
75% Attendance in each Module
Exit Interview 
| | |
| --- | --- |
| Completion of Program | Weightage to be added in the final report |
| Assessments of each Unit | 90% |
| Exit Interview | 10 % |
Award
Fellowship Certification on Graduation
Dr. Zeeshan Bin Istiaque
Chief Medical Officer, SIHL Chief Executive Officer, eShifa Board Member at KPK MTI Policy Board Board Member Shifa Foundation
Background
Certified Professional in Healthcare Quality, Joint Commission International Surveyor (More than 100 international surveys), FACHE, Fellow American Board in Quality Assurance and Utilization Review Physicians. Doctor by profession; quality management specialist, corporate trainer and hospital administrator by choice; social innovator, public speaker and philanthropist by passion; contributed significantly in providing quality healthcare for all.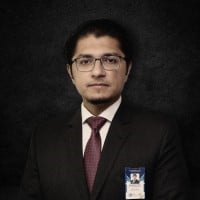 Mr. Taimoor Shah
Chief Operating Officer, SIHL Executive Director, eShifa Certified Professional in Healthcare Quality, PMP, FACHE, Fellow American Board in Quality Assurance & Utilization Review Physicians
Background
More than a decade of experience in Australia, Middle East and Pakistan
Trainer for Patient Safety Courses
Trainer for JCIA Requirements
Trainer for Project Management
Trainer for CPHQ course
Specialties: International Healthcare Quality Standards, Quality Accreditations, Risk Management and Patient Safety, Hospital Operations, Facility Management and Safety, Information Management in Healthcare, Healthcare Policy Development, Consulting and Surveying activities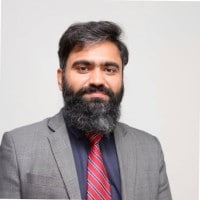 Dr. Abdul Wahab Hassan
Director, Quality Assurance Department, SIHL & eShifa MBBS, MBA, Certified Professional in Healthcare Quality, Diplomate American Board in Quality Assurance & Utilization Review Physicians
Background
As JCI Lead, have the honor of successfully securing Joint Commission International Re-accreditation Survey for Shifa International Hospitals Ltd. (with its 4 active Transplant Programs) along with Accreditation of the first Homecare Service of Sub-continent within a period of 30 days.
1. JCI Lead and Director Quality Assurance at Shifa International Hospitals Ltd.
2. JCI Lead and Director Quality Assurance at eShifa Home Care Services
3. Director Critical Areas and the Operating Theaters at the Saudi German Hospital, Jeddah
Mr Faisal Saeed
Head of Software Engineering Department Shifa International Hospitals Ltd. and eShifa PMP, SMAC
Ms. Salwa Ahsan
Chief of Pharmacy SIHL Pharm-D, MS healthcare Management Cert. Medication Safety Cert. Pharmacy Informatics
Background
Currently Working as Chief of Pharmacy, Shifa International Hospitals (SIH) Ltd. and that of eShifa (Shifa Integrated Health Technology (SIH-T), Islamabad, Pakistan.
Salwa is a professional pharmacist with 20+ years of experience and expertise in hospital & clinical pharmacy setups, pharmacy informatics, computerized physician order entry systems, Medication Safety and quality management system of healthcare and pharmacies. Well versed in Joint Commission of International Accreditation (JCIA) Standards (for Hospitals and Home Care) and is a Certified ISO 9001 lead auditor.
Specialties: Pharmacy Informatics, Medication safety, Clinical Pharmacy, Antibiotic Stewardship, Anticoagulation Management, Training and Mentorship, Quality Assurance (Healthcare FMEA/RCA) and Medication Management and Use (MMU) standards of JCIA
Serving as Expert Member (Hospital Pharmacy) in Policy Board DRAP, and also is serving (or has served) as Member in various committees like Pharmacovigilance, Critical Drugs Shortages, Clinical Studies Committee etc. in Drug Regulatory Authority of Pakistan (DRAP).
Currently working as Vice President, Pakistan Society of Health-System Pharmacists (PSHP)
Dr. Monette B. Brombuela
Chief of Nursing Shifa International Hospitals Ltd. PhD in Nursing
Background
Experience: United Hospital Ltd. as Chief Nursing Officer
Apollo Hospitals Dhaka as Chief Nursing Officer
Driven Chief Nursing Officer with extensive experience in teaching, supervising, guiding and leading the nurses,has been working for 29 year(s) with 16 years' experience in Nursing Administration, Leadership and Management. Extensive level of Education BSN, RN. MAN, PhD in Human Resource Management. Has extensive knowledge of JCIA Standards, like Governance, Leadership and Direction, Quality Improvement and Patient Safety, Infection Control Programs, International Patients Safety Goals (IPSG) and other JCIA related standards. Fluent in English, skilled at communicating and developing working relationship with co-workers and respective superiors with strong critical thinking and problem solving skills. Proven track record being instrumental to JCIA Accreditation of 5 hospitals she had worked.
Dr. Junaid Mustafa
Director Clinical Risk Management, Clinical Risk Management Department, SIHL Consultant Emergency Room MBBS, CPHQ Certified Professional in Healthcare Quality
Mr. Zarshad
General Manager Facility Management Division, SIHL Masters in Engineering
Background
Experience: Royal Commision for Jubail Australia as Facilities Manager
University of Engineering & Technology Peshawar as Asst. Professor
Connell Wagnor Brisbane Australia as Mechanical Design Engineer
Mr. Malik Muhammad Uzair
General Manager Human Resource and Development MBA
Background
Experience: Retired from Pakistan Air Force as Sqd. Ldr.
Mr. Shams Ur Rehman Abbasi
General Manager Finance Shifa International Hospital Ltd.
Background
Experience: Safety & Security Services Pvt. Ltd. as Manager Finance & Accounts
CA
Skilled in Managerial Finance, Financial Audits, Financial Accounting, Financial Reporting, Financial Analysis, Forecasting, Consolidation, Internal and External Audits.
Mr. Abu Bakr Amin Bajwa
Chief Supply Chain Officer Shifa International Hospitals Ltd.
Background
Served in Pakistan Army for 33 years and retired as a Brigadier in December 2017. A wide variety of professional experience in financial management and construction projects organization. Now, working (since January 2018) as Chief Supply Chain Officer of Shifa International Hospitals Limited, Islamabad, which is a tertiary care, JCIA accredited leading hospital of Pakistan.
Mr. Erasto G. Brombuela
General Manager Operating Room, SIHL MA Nursing
Background
Experience: Gastro Liver Hospital & Research Institute Dhaka as Head of Nursing
Apollo Hospitals Dhaka as Deputy General Manager


Address
Pitrus Bukhari Road, H-8/4
Our office is open to answer any questions or queries you may have. Our staff is available to facillitate you through the registration and onboarding process.