Infectious Diseases
Many organisms live in and out of our bodies and are generally harmless in normal conditions but due to unfavourable conditions, these organisms can cause harm to our bodies.
Infectious diseases are disorders or illnesses caused by bacteria, viruses, fungi, or parasites. Infectious diseases may be passed from person to person or from infected animals or insects to human beings. Urinary Tract Infections (UTIs), tuberculosis, measles, flu, hepatitis C and hepatitis B, malaria, and dengue are all examples of infectious diseases. Infectious diseases range from the common cold to AIDS.
Many Infectious Diseases are related to a variety of other health conditions and so our Infectious Disease specialists work alongside doctors from other speciality areas to make sure that your disease is accurately diagnosed and proper, relevant treatment options are presented to the patient.
The patient may have to undergo diagnostic procedures in some cases so your doctor can identify the exact cause of the illness.
Or Dial 051 846 4646 from your Smartphone.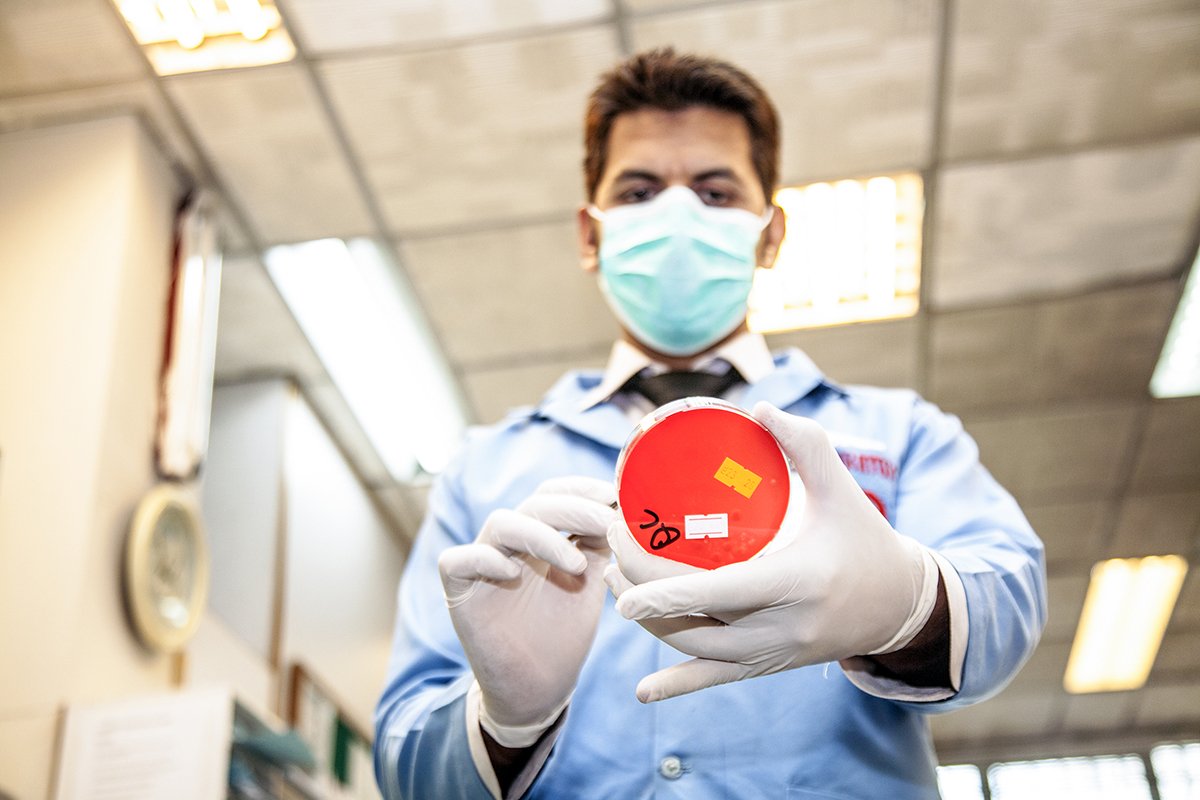 Shifa Department of Infectious Diseases
Over the last decade, it has been observed that antibiotic abuse has increased "superbugs" which are a major public health concern. Common infections such as typhoid, urine infections, malaria, tuberculosis, etc. are now harder to treat because of limited choices of antibiotics available.
Shifa Department of infectious diseases focuses to control infections by adhering to guidelines of the Infection Control Committee which includes infectious disease experts, microbiologists, pharmacists, and infection control, nurse. Our team of experts has intensive training in all kinds of infections and offers consultations and practical solutions for the judicious use of antibiotics.
The team provides:
Monitoring and surveillance of different infections
Control of epidemics
The advice in the proper usage of antibiotics in sick and critical patients
Shifa International Hospital takes pride in providing the highest quality of medical care to its patients. Our wide range of services include (but are not limited to):
Initial evaluation, assessment, and management of medical problems
Patient counseling (preventive measures)
Health screenings and pre-operative medical evaluation
Infection Control
Advice on vaccination for Children and Adults
Management of severe infections especially in ICU settings
Management of infections in patients with immune-compromised conditions i.e. transplant patients
Diabetics and people taking steroids or immunosuppressive drugs or chemotherapy
Dr. Muhammad Javaid Bhutta
MBBS, DABID
Consultant Infectious Diseases
Dr. Ejaz Ahmed Khan
MBBS,DABP, DABID
Consultant Peadiatrics
Dr. Naveed Rashid
MBBS, FCPS (ID, IM), FACP
Consultant Infectious Diseases
Dr. Amina Nawaz
MBBS, FCPS (ID, IM)
Assistant Consultant Infectious Diseases