Director's Message
Shifa Clinical Research Center is an affiliate of Shifa International, with a 500 bed JCI accredited Hospital, e-Shifa, Shifa Tameer-e-Millat University, Shifa College of Medicine and Shifa Schools for Nursing & Pharmacology.
SCRC ensures the 4 pillars of any Clinical Trials Unit:
ROBUST TEAM of Principal and Co-investigators, Clinical Research Associates (CRAs), Physicians, Biostatisticians, Data Managers and Coordinators.
TRACK RECORD of enrolling thousands of patients in numerous multi-center clinical trials across the globe.
QUALITY ASSURANCE guided by Joint Commission, Good Clinical Practice principles to ensure ethical, transparent and seamless execution of benchmarks.
VIABILITY of clinical research as a defining facet of who we are as an organization with leadership committed to advancement of healthcare.
Collaboration is the name of the game in clinical research, and we offer a unique platform in this region unrivalled in bringing the pieces together for meaningful research that changes clinical practice and opens undiscovered avenues.
SCRC is a one-stop-shop from study feasibility, identifying PI, forming a team, IRB presentation, Clinical Trial negotiation and agreement, enrollment, follow-up and sorting out AEs until trial is completed.
Our Profile below is a testament to our endeavors.
Dr. Muhammad Ayaz Mir, FACP
Diplomate American Board of Medicine & Hematology
Director, SCRC
pakistanbmt@gmail.com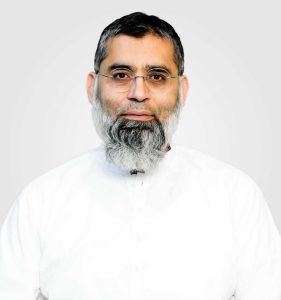 Members Ethics Committee
| | |
| --- | --- |
| Name | Specialty |
| Dr. Ejaz A. Khan (Chairman) | Infectious diseases and Pediatrics |
| Dr.M.Ali Afridi (V.Chairman) | Radiation oncology |
| Dr. M. Ashraf | Anatomy (SCM ) |
| Dr. Arslan Ahmed | Neurology |
| Dr. Abdus-Salam Khan | Emergency Medicine |
| Dr. Saima Iqbal | Community Medicine (SCM) |
| Dr. Jawad Hassan | Member from community |
| Dr. Ayaz Mir | Hematology & Director SCRC |
| Dr. Sagheer Ahmad | Pharmacy (STMU) |
| Dr. Nazia Mumtaz | Member from community |
| Dr. Tahir Aziz | Immunology |
| Dr. Osama Ishtiaque | Endocrinology |
| Dr. Ilyas Shakir | Gastroenterology |
| Mr. Muhammad Javaid | Islamic Center SIH |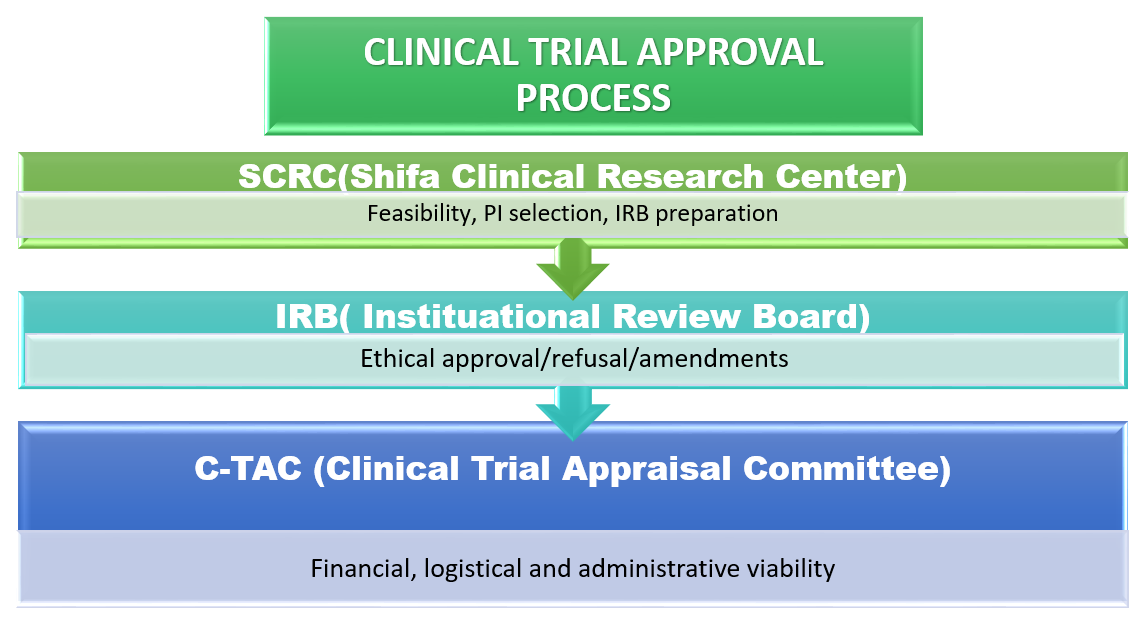 Trial Name

Sponsor

Status

1-HALT-IT: Hemorrhage alleviation with tranexamic acid-intestinal system, Tranexamic acid of the treatment of gastrointestinal bleeding: An International randomized, double blind placebo controlled trial.
London School of Hygiene and Tropical Medicine, UK)

Completed

Published in Trials

2-CRASH-3: Effects of tranexamic acid on death, disability, vascular occlusive events and other morbidities in patients with acute traumatic brain injury (CRASH-3): a randomised, placebo-controlled trial
London School of Hygiene and Tropical Medicine, UK)

Completed

Published in The Lancet                                      doi: https://doi.org/10.1016/S0140-6736(19)32233-0

3-HIP ATTACK 1: Accelerated surgery versus standard care in hip fracture an international, randomized, controlled trial
Sponsors: Population Health Research Institute, McMaster University, Canada

Completed

Published in The Lancet doi: https://doi.org/10.1016/S0140-6736(20)30058-1

4-SafeHer Study: A phase-3 Prospective, two-cohort non randomized Multicenter, Multinational, open-label study to assess the safety of assisted- and self-administered subcutaneous Trastuzumab as therapy in patients with operable her2-positive early breast cancer
Roche pharma Basel Switzerland
Completed
5-PERUSE Study: A phase iii prospective, two-cohort non-randomized, Multicenter, Multinational, open-label single arm study of pertuzumab in combination of as THERAPY in patients with operable Her2-positive early breast cancer
Roche pharma Basel Switzerland
Completed
6-POISE-3 Perioperative Ischemic Evaluation-3
Population Health Research Institute, Hamilton, Canada
Completed
7-COP-AF: Colchicine For The Prevention Of Perioperative Atrial Fibrillation In Patients Undergoing Thoracic Surgery
Population Health Research Institute, Hamilton, Canada
In Progress
8-WHO-SOLIDARITY: An International Randomized Trial of Additional Treatments for COVID-19 in Hospitalized Patients Who Are All Receiving the Local Standard of Care
World Health Organization
In Progress
9-Can Sino: Phase III Trial  Booster Dose
Beijing Institute of Biotechnology
In Progress
10- Livzon Trial: Global Phase 3 Randomized Trial to evaluate efficacy, safety, immunogenicity of Recombinant SARS COV-2 fusion protein vaccine against COVID 19 in healthy adults after vaccination of 2 doses of inactivated vaccines
Livzon Mabpharm Inc.
In Progress
11-(ALVOEYE) :A Randomized, Double-masked, Parallel-group, Multicenter Clinical Study to Evaluate the Efficacy and Safety of AVT06 Compared with EU-Eylea® in Subjects with Neovascular (wet) Age-related Macular Degeneration
Alvotech Swiss AG
In Progress
The SIH Cancer Registry is a hospital-based registry developed in 2018. The cancer registry started collecting data for patients diagnosed/treated in SIH on January 01, 2018. The primary goal of the SIH cancer registry is to collect accurate and complete data on patients diagnosed /treated for cancer in hospital. The non-analytical cases (patients diagnosed on the basis of histopathology from outside Shifa) were not involved in data analysis, but the non-analytical cases were reported as per guidelines of the commission on cancer USA.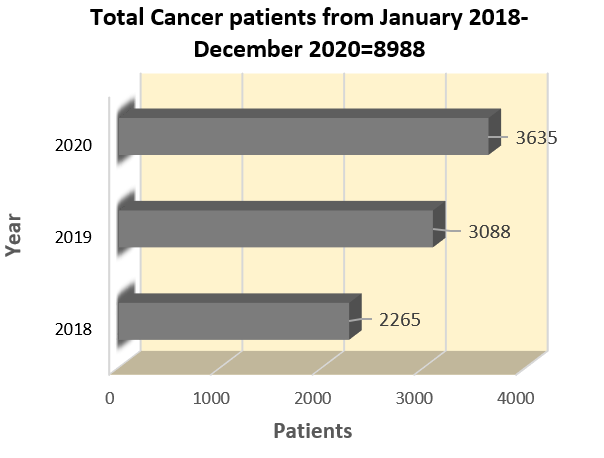 Cancer data is important for many reasons. Researchers need accurate, up-to-date cancer data to study possible causes of cancer. Physicians need data for treatment planning guidelines, treatment outcomes, incidence and survival rates. Medical administrators use cancer data to make decisions regarding equipment purchase and develop programs for cancer prevention. Health departments use cancer data to investigate potential cancer clusters and their causes.
The quality of data collection is a complicated process because various parts of the data are received from different sources at different points in different times. These various parts must be consolidated within a limited time. The different phases of cancer registry process flow include case finding, data abstraction, ICD-O3 coding, staging, entering data into software and data analysis.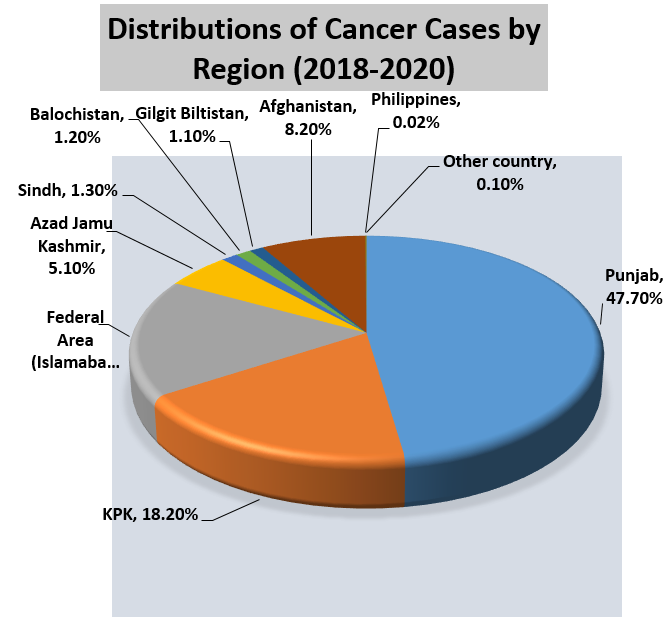 The SIH Cancer Registry implemented the WHO, ICD-O3 (updated in 2011) coding for topography, morphology, and grade. We used two different staging systems in our cancer registry: The American Joint Committee on Cancer (AJCC) and the Surveillance, Epidemiology, and End Results (SEER) 2000. The summary staging is a general staging, and data availability is easy. It applies to the maximum anatomic site, including the brain and lymphomas. For treatment purposes, AJCC (TNM) staging is preferred. For multiple primary sites, we utilized MP 2007 SEER Summary manual.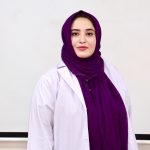 Dr. Tehreem Zahid ( Clinical Research Associate)
Dr. Tehreem completed her MBBS at Rawalpindi Medical College. She has been working on several International clinical trials at SCRC. Her work entails facilitation, day- to- day conduct and regulation of all international clinical trials conducted at Shifa International Hospital from feasibility, regulatory/ ethical approvals, budgeting, trial initiation, subject recruitment, follow-up to closeout. She also creates new research policies according to Joint Commission and Human Research Protection Program standards. Alongside clinical research, Dr. Tehreem also provides academic research facilitation to postgraduate students and consultants, oversees clinical research interns and provides orientation to new hires.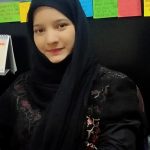 Mehwish Rafique ( Senior Biostatistician )
Mehwish Rafique has done MPhil in Applied Statistics at Riphah International university. She is working as Senior Biostatistician  primarily on International Clinical trials, research facilitation service, Postgraduate trainee research core competency program, research workshop presentation, statistical aspect of cancer registry annual data and data & safety monitoring board.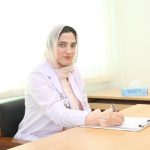 Dr. Sundus Dadan (Clinical Research Associate )
Dr. Sundus completed her MBBS from Shifa Tameer-e-Millat university and has been working on leading Covid Vaccine Trials at SCRC. She is also registered for NIH IPPCR course years 2021-2022.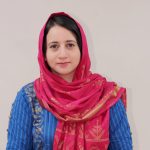 Sumaira Gulzar ( Data Abstractor, Cancer Registry)
Sumaira Gulzar is a PhD scholar. She completed her MS(Biotechnology) from International Islamic University Islamabad. Currently, she assists Tumor Registrar in case finding, data collection, abstraction interpretation and annual report writing of data pertaining to all cancer patients diagnosed or treated at Shifa International Hospital Ltd. She also participates in many International clinical  trials.
Maliha Aziz (Biostatistician )
Maliha Aziz is a Ph.D. scholar, having a distinction in her MS (Statistics) degree from the International Islamic University. She provides academic research facilitation to post-graduate students and consultants and assists as a data analyst in the cancer registry. For the Shifa Center of Professional Excellence, she serves as a facilitator for research training sessions and delivers lectures on biostatistics at Shifa Tameer-e-Millat University. As a Data Safety and Monitoring Board member, she plays a key responsibility for data safety and protocol adherence in all clinical trials.
Zafar Iqbal Armani (Tumor Registrar, Cancer Registry )
Zafar Iqbal Armani is a Certified Tumor Registrar (CTR) from the National Cancer Registrar Association in Alexandria, United States of America. He started the Shifa International Hospital Cancer Registry in January 2018. Prior to that, he worked for many years as a Tumor Registrar at the Saudi Cancer Registry, Ministry of Health, Kingdom of Saudi Arabia.
Vacancies
No vacancies available
Research Internship
The Shifa Clinical Research Center gives an opportunity to highly motivated individuals to gain experience in clinical trials. The internship allows individuals to bring new perspectives, innovative ideas, and research experience to trials. In addition, it is a great way to enhance CV with practical work experience.
Candidates can send their resumes to the official email address (scrc@shifa.com.pk)
Shifa Clinical Research Center
Block A-0 Shifa International Hospitals Ltd.
Pitras Bukhari Road H-8/4, Islamabad – Pakistan
Telephone: +92 – 51–8463985