Pakistan Is At High Risk of Massive Surge In Breast Cancer Cases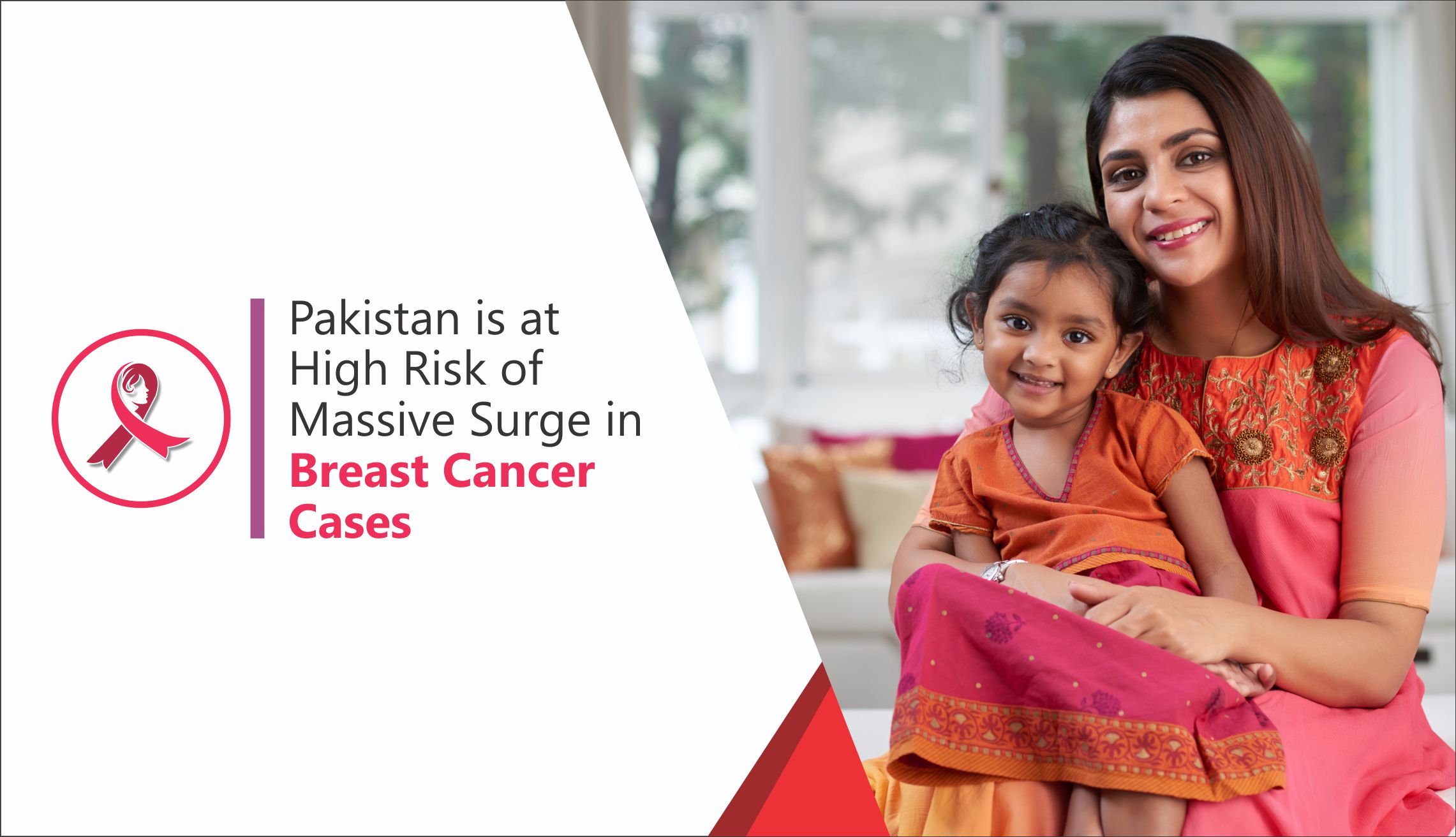 It is once again that time of year when we paint the town pink. Landmarks, corporate offices, hospitals, malls, many institutes across Pakistan, and the world do this to spread awareness as October is 'Breast Cancer Awareness month.
Unfortunately, in recent years, the risk of being detected with cancer has spiked. In Pakistan, 1 out of 9 women will be diagnosed in her lifetime.
Moreover, a study revealed that there has been a surge in cases of women between the ages of 50 – 64 years as well as younger women aged 30 – 34, and this trend is likely expected to increase by 130.7% by 2025.
Despite the dire need to encourage testing and screening for both women and men, the disease still remains a 'taboo' in our society. Women hesitate to speak out about cancer in front of their own mothers, husbands, or other family members to confide in. In Pakistan, women are discouraged to talk about cancer because of the many strings that are attached to this disease – monetary costs, pain, and the isolation that comes with breast cancer.
This hesitance leads to late testing, resulting in advanced-stage cancer diagnosis with extremely slim survival chances. Health experts and healthcare institutes such as Shifa International Hospital have been fighting this 'taboo'. It is heartening to see that Shifa International Hospital is offering a massive 50% off on mammography scans through strong awareness campaigns in order to communicate the message that this nuisance is real and is not a taboo or myth which needs to be kept secret.
Early diagnosis of cancer can increase the chances of 5-year survival by up to 99%. Women 40 years and above should get mammography conducted once a year, while younger women can get screened or turn to self-examination if finances are a concern.
As cancer slowly starts to spread into our society and our loved ones, it has become a 'now or never' situation for Pakistan. If we do not encourage our family and friends for regular screenings, the country will witness a massive surge in cases with very high mortality rates as per the demographic trend predictions.
Early diagnosis can save lives, maybe even yours. Get yourself examined today.